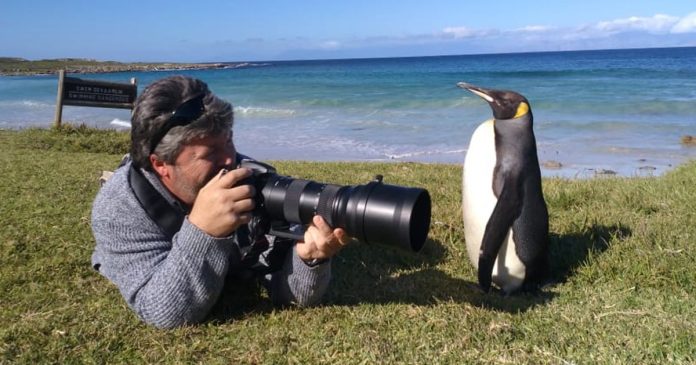 Visitors to Cape Point Nature Reserve in South Africa this week have been treated to the spectacular and rare sight of an incredibly regal King Penguin… all the way from Antarctica. For those of us not there, Western Cape photographers Jon Kerrin and Robyn Gwilt were on the scene to capture these beautiful photos.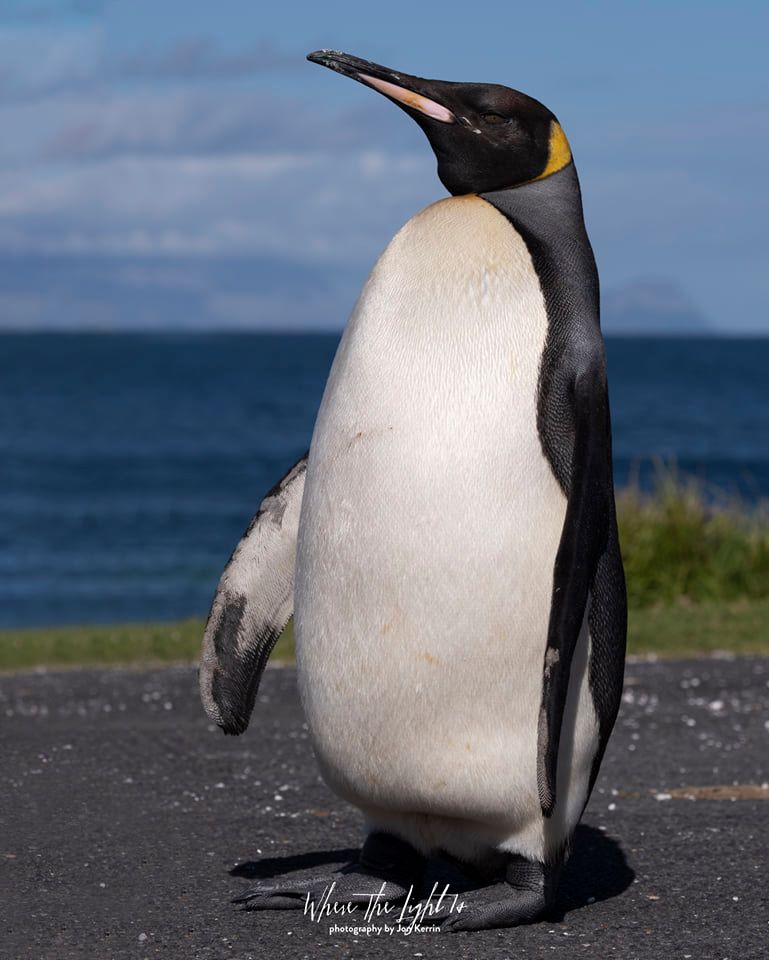 Kerrin, who often photographs in this stunningly scenic area, rushed down to the coast yesterday as soon as he heard about the King Penguin's arrival on shore.
"As this doesn't happen too often it is not clear why this penguin is by himself so far from home," Kerrin told SAPeople.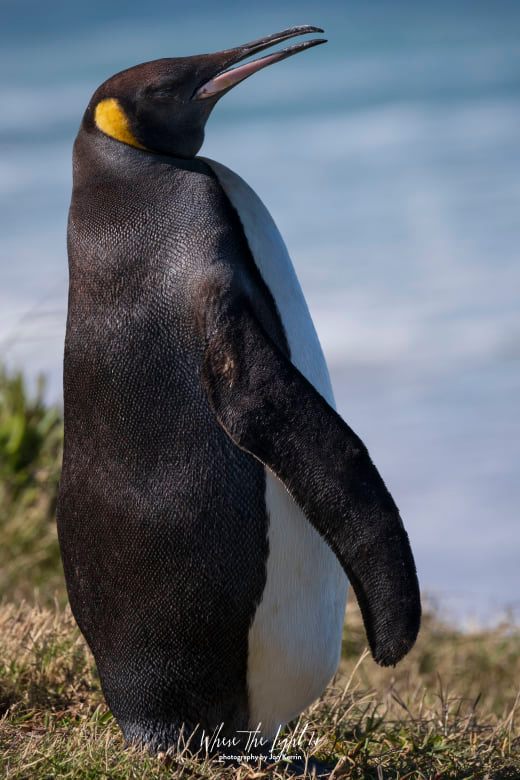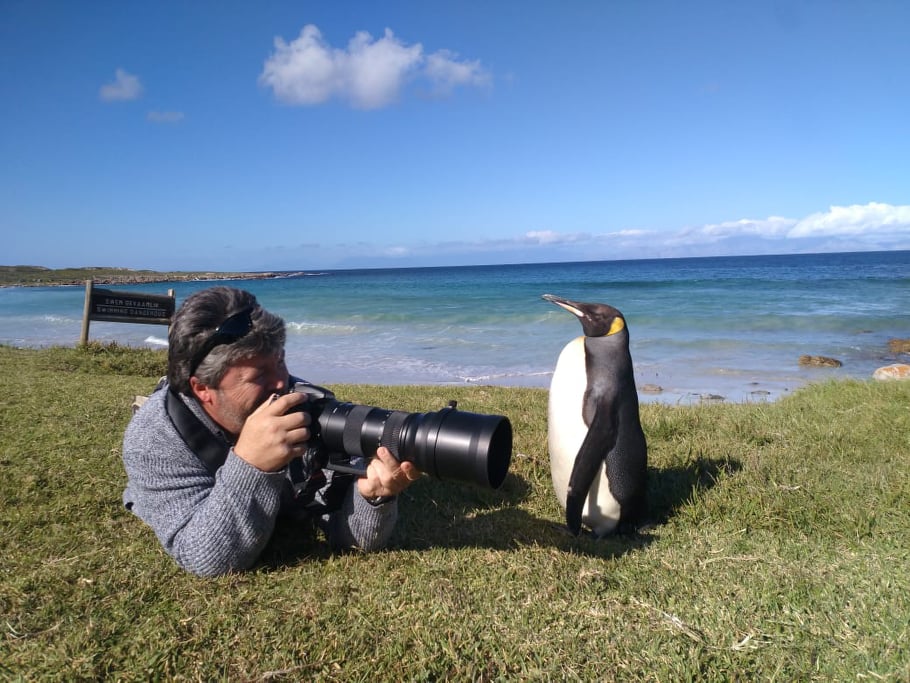 "Some suspect he is preparing for mating season, and others say he is here to moult.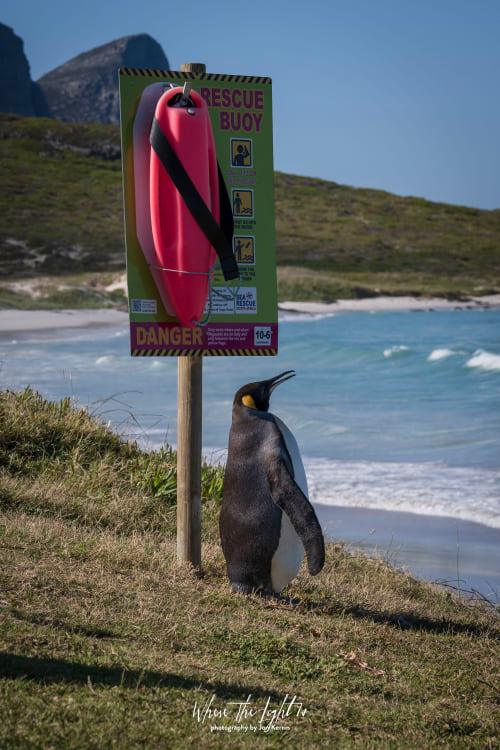 "SANCCOB (Southern African Foundation for the Conservation of Coastal Birds) have checked him and say he is in healthy condition. But no-one can say for sure why he is here and how long he will stay for…"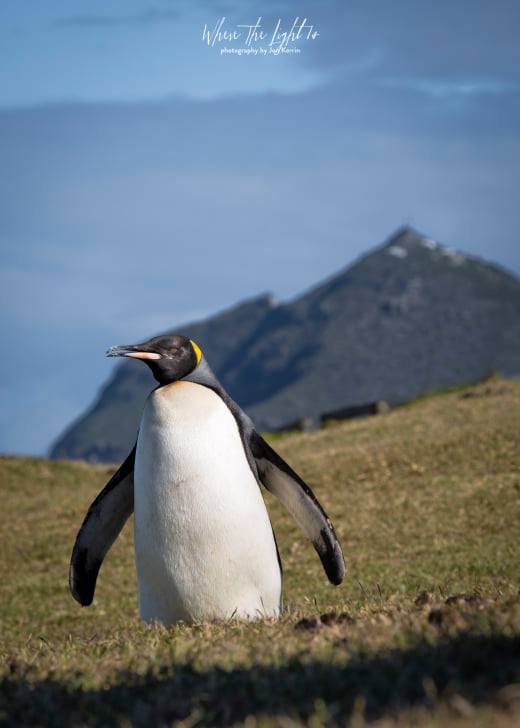 According to Gwilt, who photographed the beautiful King Penguin today, he seems to be moulting just like last year's "equally off-course visitor, Buffel the Elephant Seal".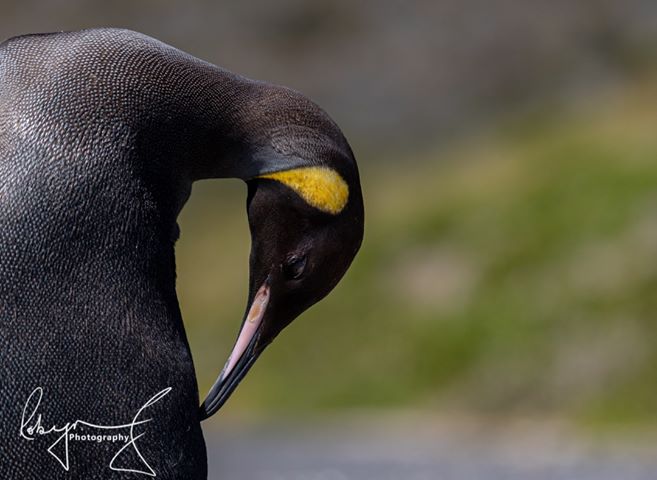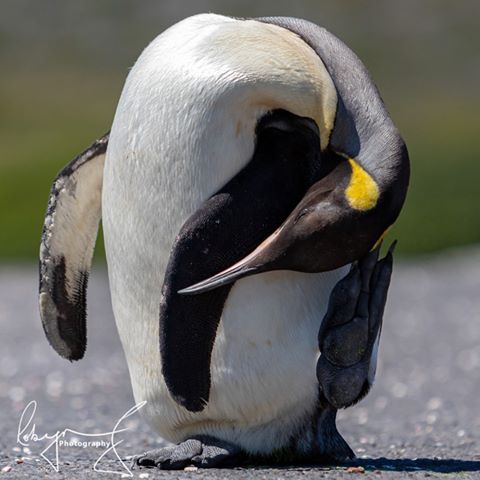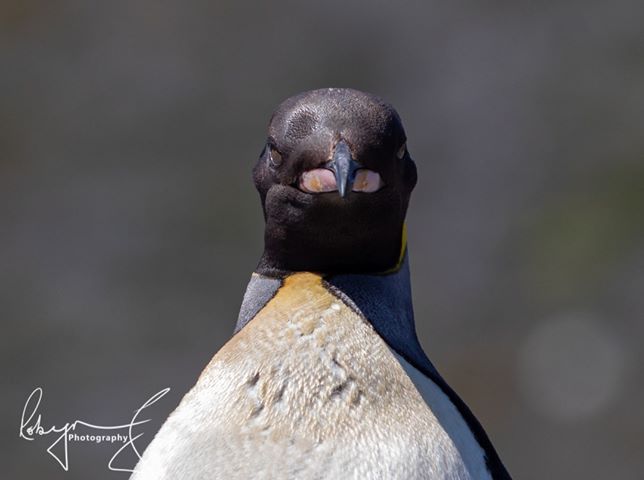 Gwilt has nicknamed him Percy, and says "he has the fattest, most beautiful feet" and also seems to have a slight limp.
She suggests visiting early, before 09h30, if you'd like to see him, as cars have been backed up to Smits Winkel!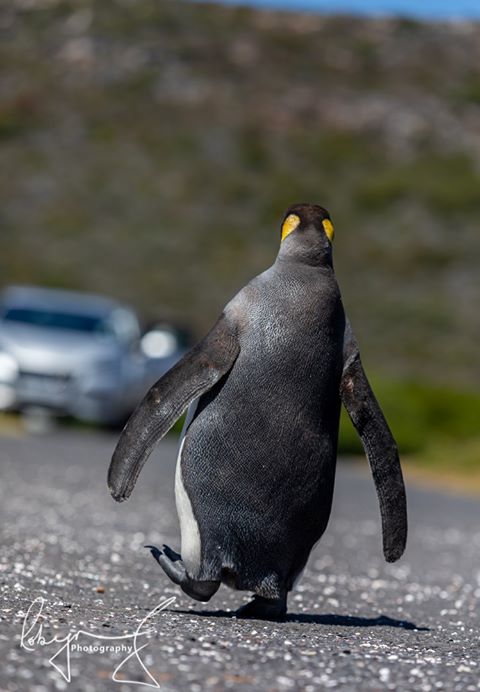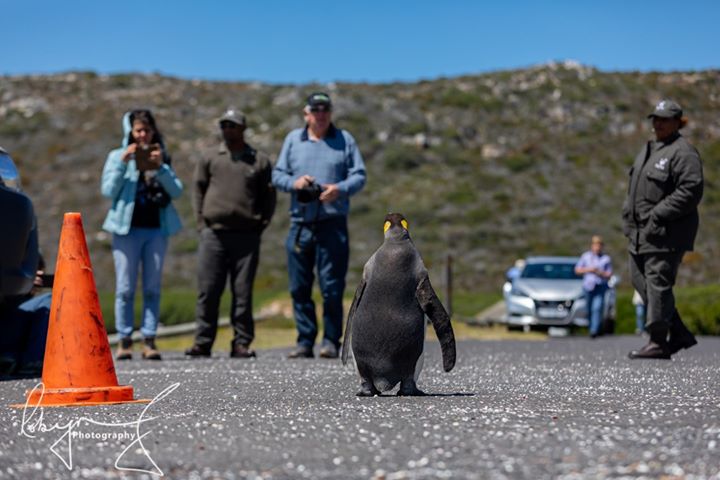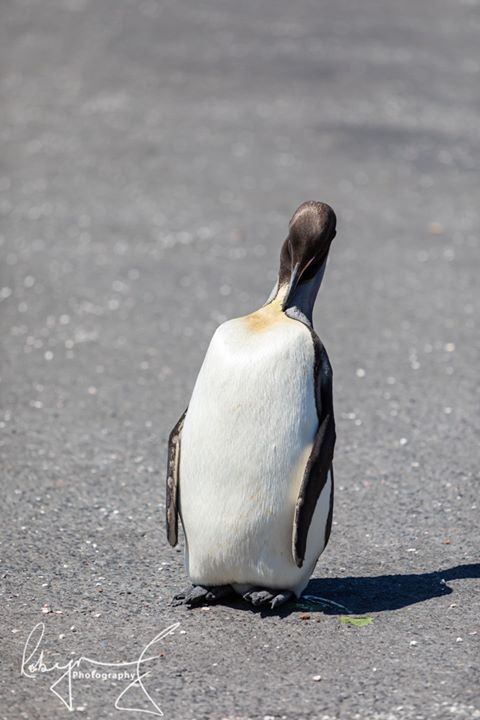 "
He is being well guarded and protected by Parks Officials," she says.
SANParks – Table Mountain National Park confirmed in a statement headed "Rare Bird Alert" that the King Penguin had "waddled its way onto Buffels Bay Beach in Cape Point".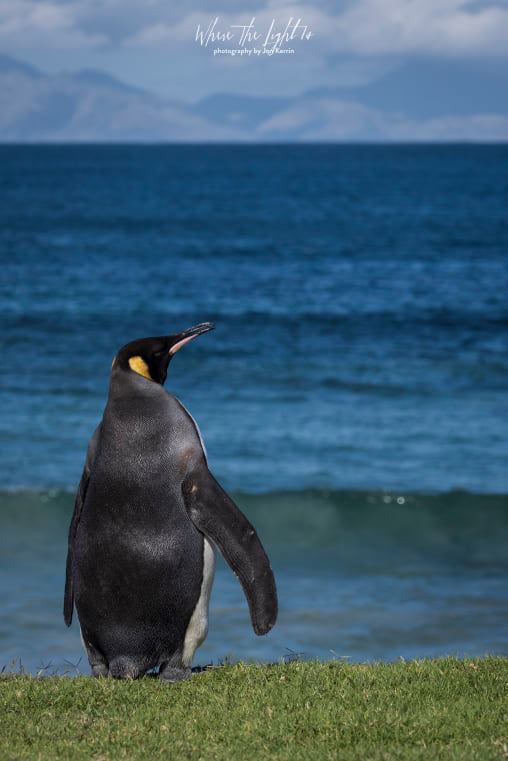 SANParks said that the sighting has attracted a "tremendous amount of interest from birders across the country", and urged the public to please keep their distance from the penguin as his activity will be monitored over the next few days.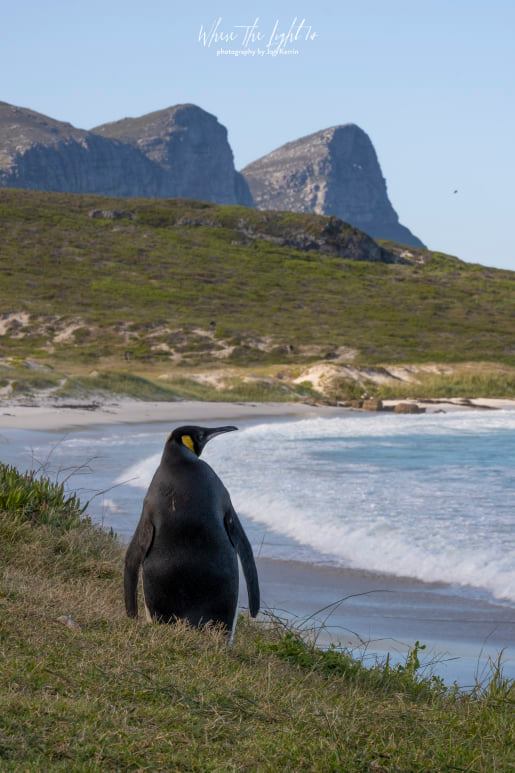 "SANParks rangers will be on scene for crowd control purpose, to ensure the protection and well being of the bird. SANCCOB officials were on scene earlier today and safely assessed the bird which currently has no medical concerns," said SANParks.
WATCH Rare King Penguin Visits Cape Point Nature Reserve, South Africa
For more stunning photos from Jon Kerrin, please follow him here:
For more stunning photos from Robyn Gwilt, please follow her here: