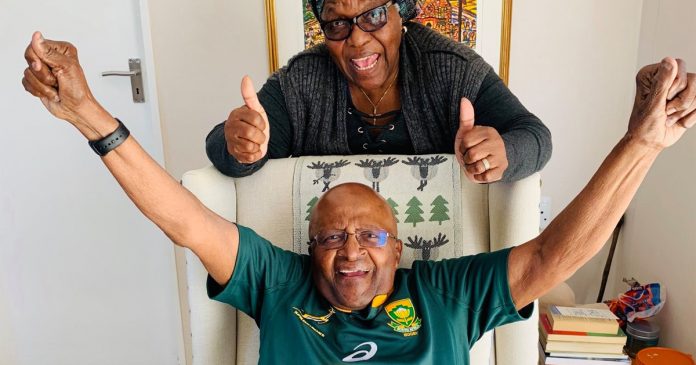 Archbishop Desmond Tutu has sent a special message to South Africa's Springboks who are poised to lift their nation's hopes and spirits on Saturday when they face England in the Rugby World Cup Final.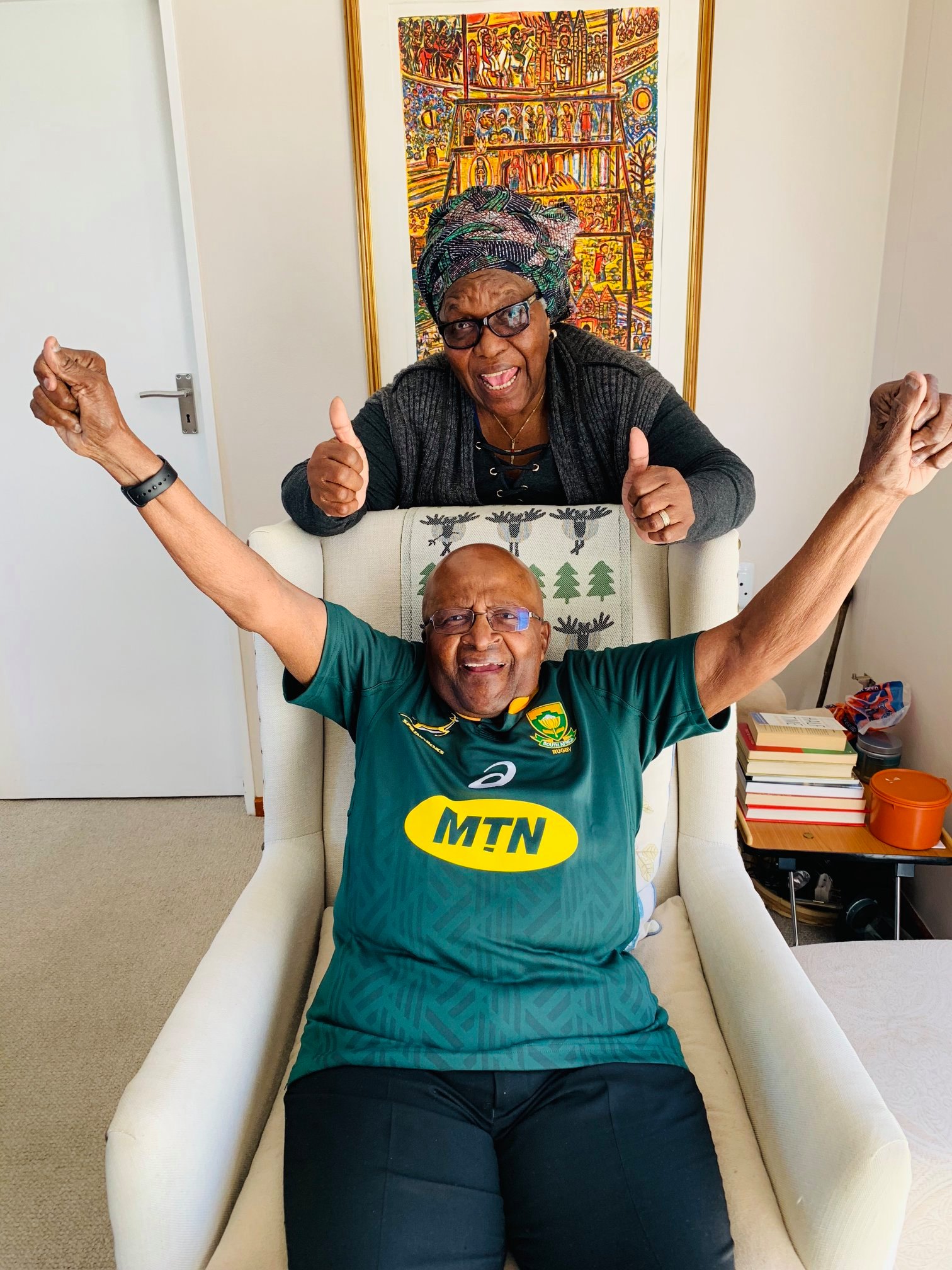 In a statement issued through the Desmond & Leah Tutu Legacy Foundation – accompanied by a photo of both Desmond (wearing his Springbok gear) and wife Leah – he thanked the team for restoring SA's rugby pride and making South Africans feel good about themselves.
Tutu addressed the message to "Captain of the nation, Siya Kolisi, ou Rassie, Chessie, en al die manne: Siyabulela! Ngiyabonga! Thank you!"
He said: "Your dignity, diversity and courage are infectious. You have restored South African rugby's pride, and made us all feel good about ourselves.
"A World Cup Final is a highly pressured environment, but if you feel weightless when you run onto that Yokohama field on Saturday it will be because you are being carried by the love, respect and prayers of 56 million of us at home.
"You have already won! God bless you.
"Love Archbishop Desmond Tutu"
The photo of the couple was taken at their home in Hermanus, on the Cape south coast, on Thursday 31 October 2019. It was captioned "Springbok rugby fans".