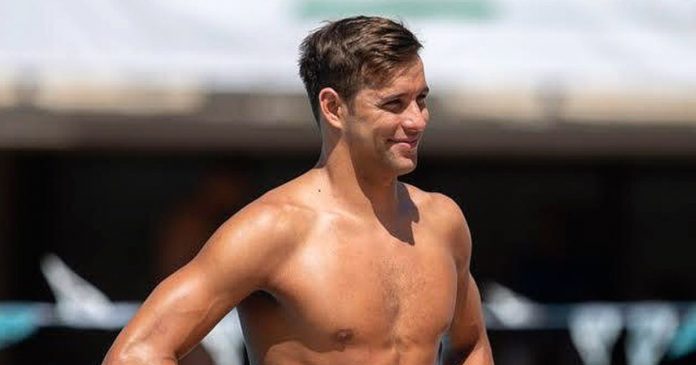 South Africa's sports stars are shining worldwide, with the latest win coming from swimmer Chad le Clos who won Gold in the 100m Butterfly race on Thursday evening in Doha, Qatar during the final leg of the FINA Swimming World Cup (SWC).
An elated Le Clos, who wasn't expecting the win, tweeted afterwards: "Gold tonight in the 100fly, always proud to represent my country ?????"
He said he was "very surprised that I went so fast tonight". It was a tough field, he said, with many of the guys swimming "very very fast"… but there's something about Doha that has always been a "lucky place" for him, said Le Clos.
Thanking the crowd for their support as he returned to Doha, Le Clos told reporters "I'm very happy to get the win tonight". He said Doha is where it started for him. He began his training there before the Olympics. "A lot of my success has been built in this pool," said the South African swimmer.
Qatar Swimming congratulated Le Clos for winning the 100 metres butterfly in "this amazing competition", and FINA said: "Chad came, Chad raced, Chad won! @chadleclos
smashed the 100m FLY in Doha!"
FINA said Le Clos "snatched" gold in a time of 51'70".
Le Clos tweeted: "Very happy tonight with the ? thanks to everyone who supported, my 144th World Cup gold medal #andstill #hungry #teamsouthafrica"
Congratulations to @chadleclos the winner of #100FLY in this amazing competition #SWC19 pic.twitter.com/B2qth38hLg

— الاتحاد القطري للسباحة (@Qatar_swimming) November 7, 2019
A familiar face was back in the water at the Doha leg of the SWC as ?? Chad le Clos snatched ? in the 100m Fly ?‍♂️ in a time of 51.70. ? https://t.co/bEozhdW5qV #SWC19 #SWIMMING pic.twitter.com/zzUXXe4sx5

— FINA (@fina1908) November 7, 2019
WATCH Chad le Clos making a South African fan's day:
When you meet your idol ? @chadleclos pic.twitter.com/Lwx6LWpkd3

— FINA (@fina1908) November 6, 2019