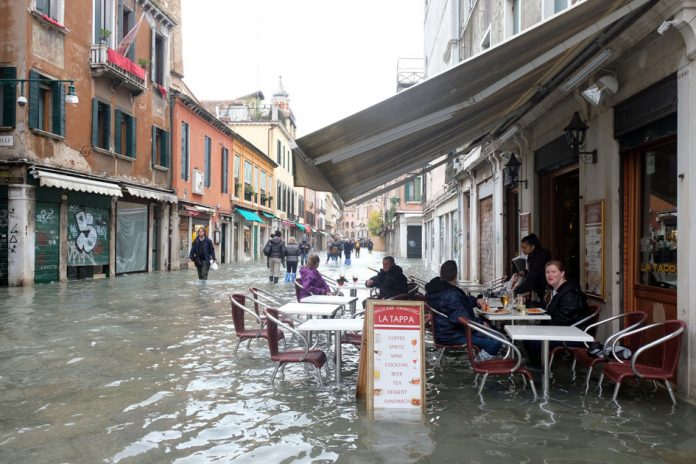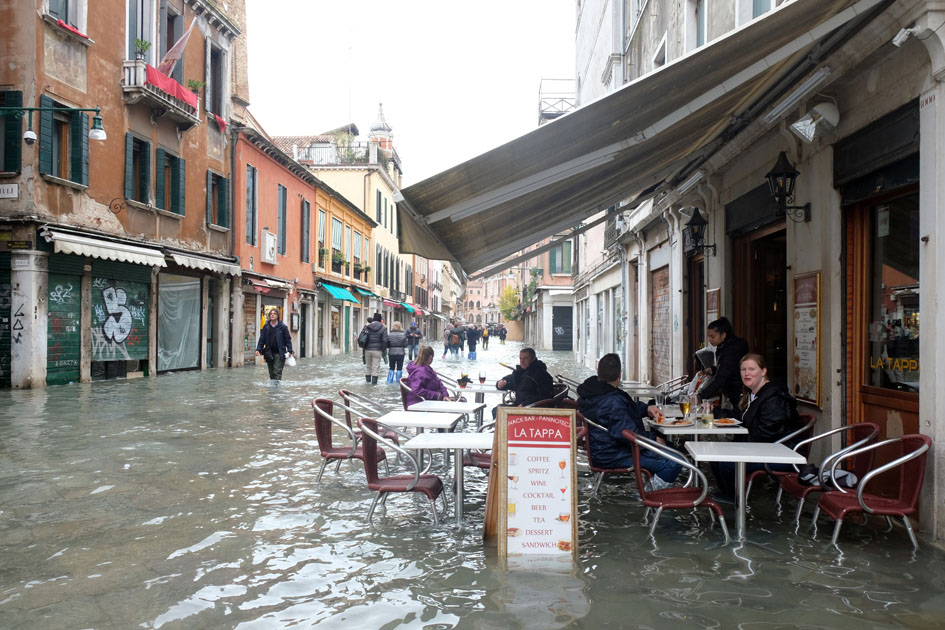 VENICE, ITALY – Reeling from devastating floods this week, Venice suffered another exceptional high tide on Sunday, with the water peaking at 150 cm (4.9 feet), marking the worst week for the city since official tide statistics were produced in 1872. All photos on this page were taken today (17 Nov 2019).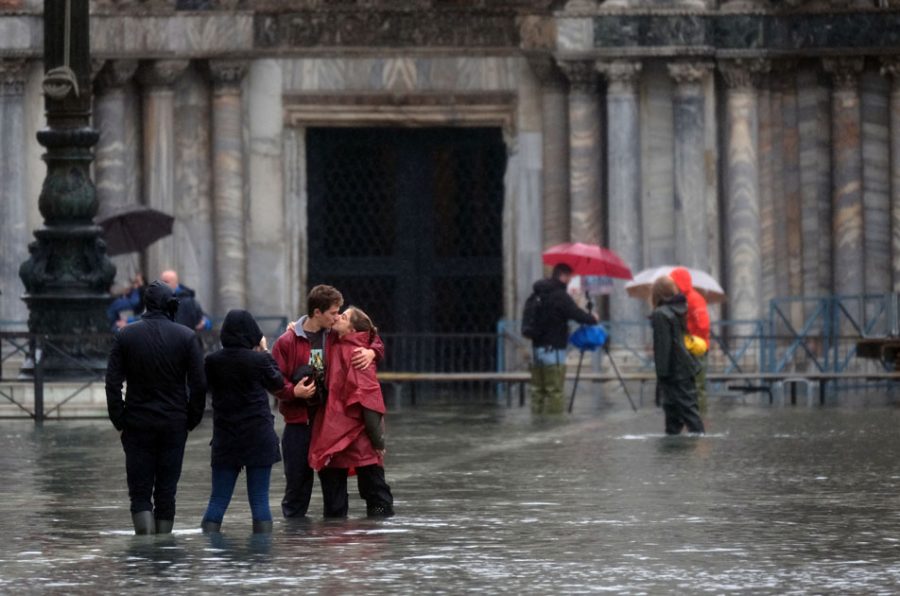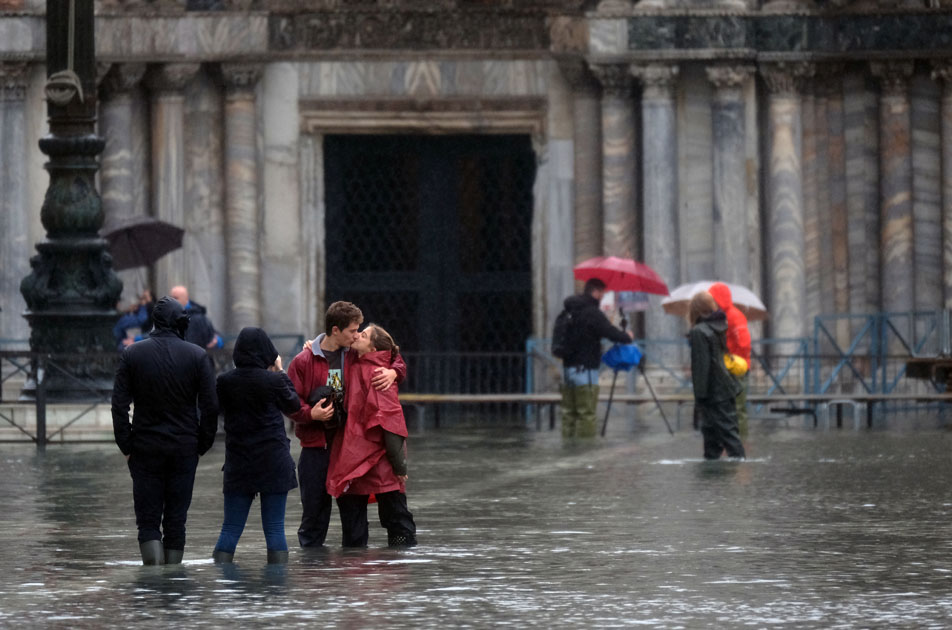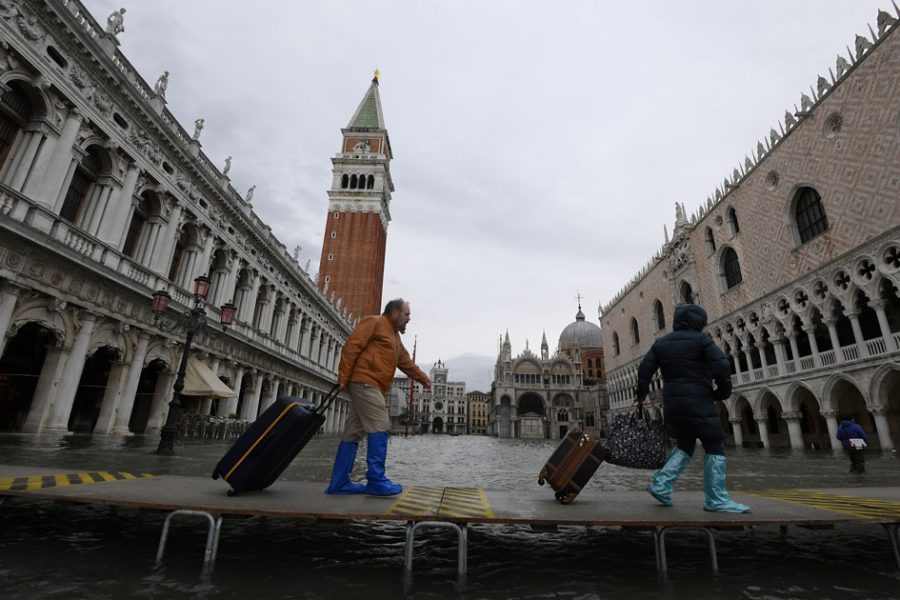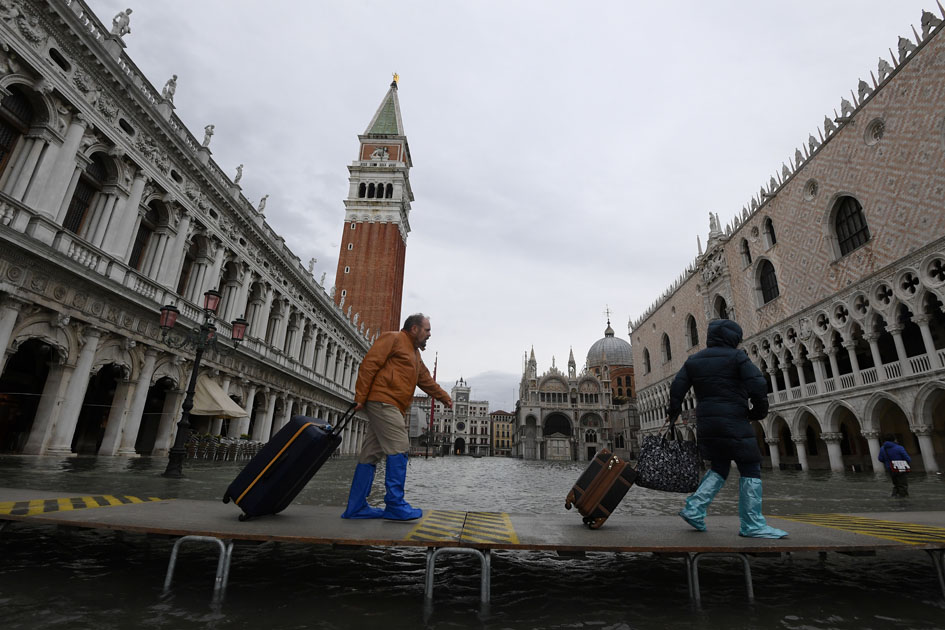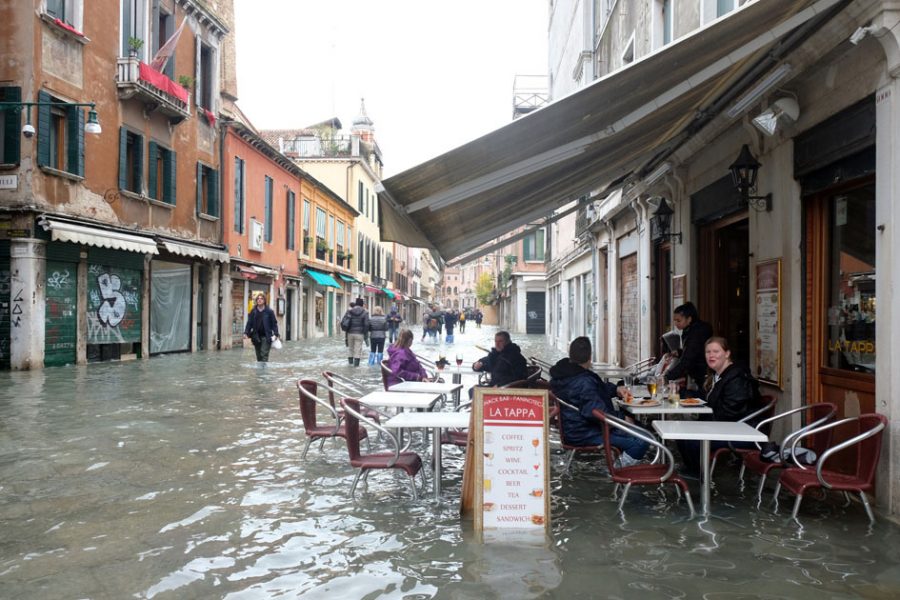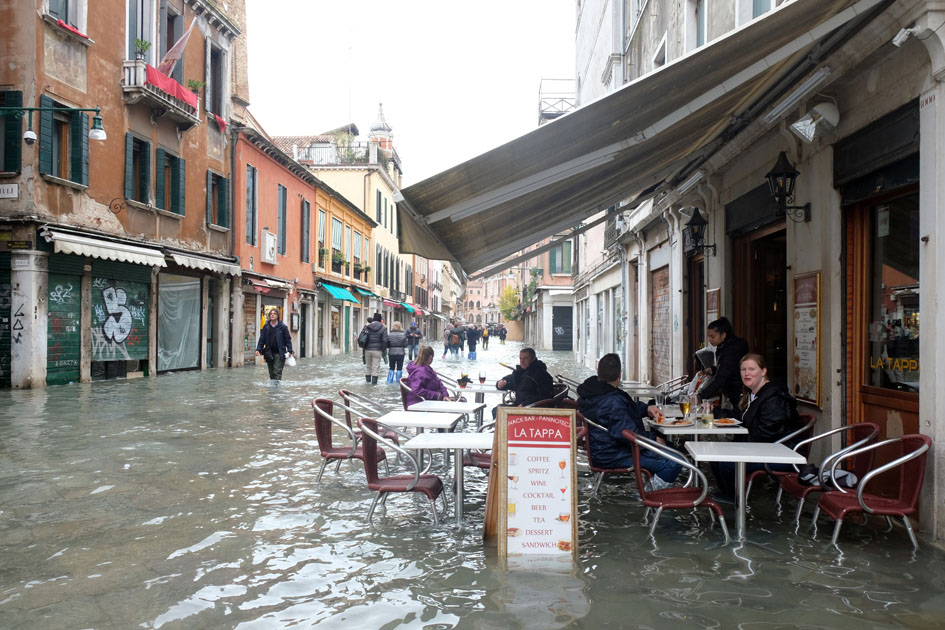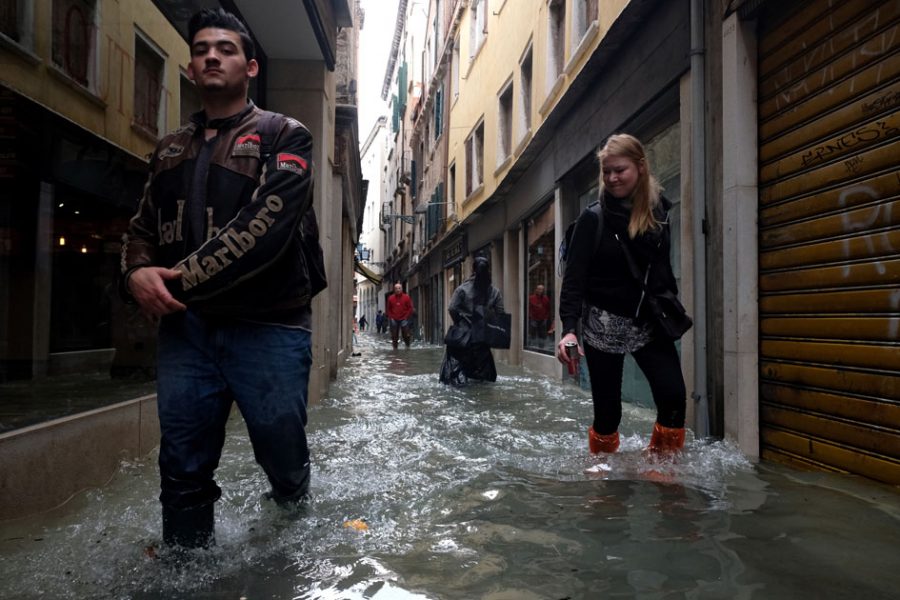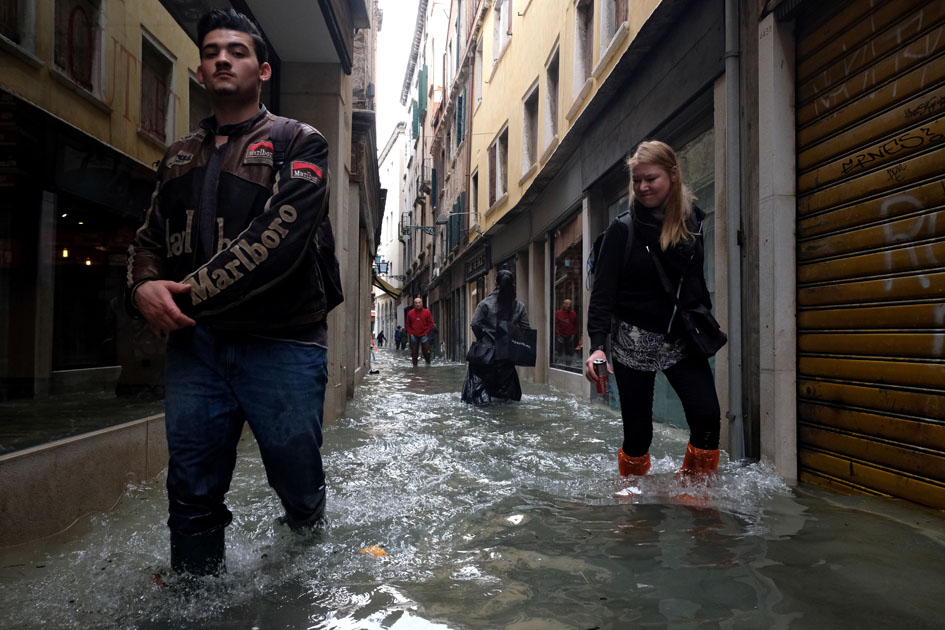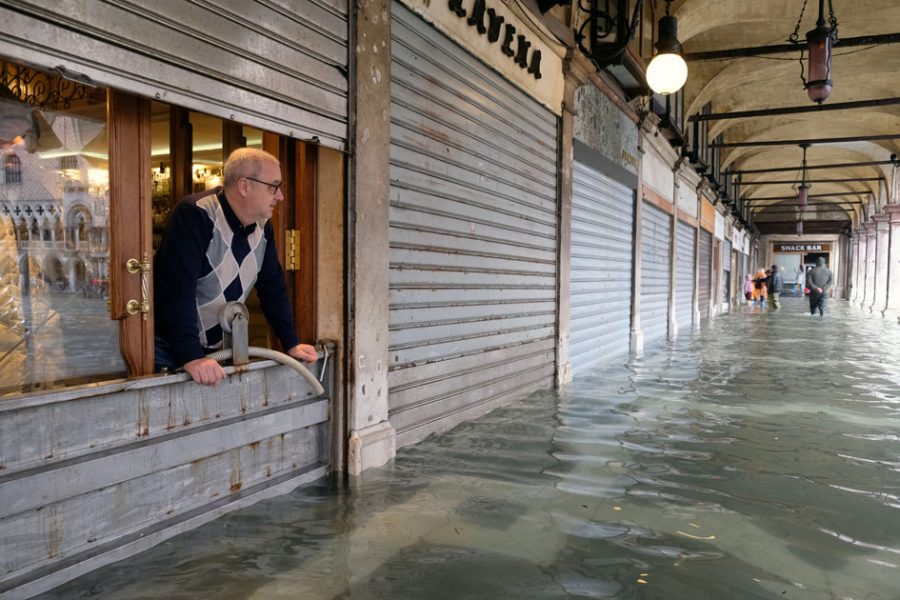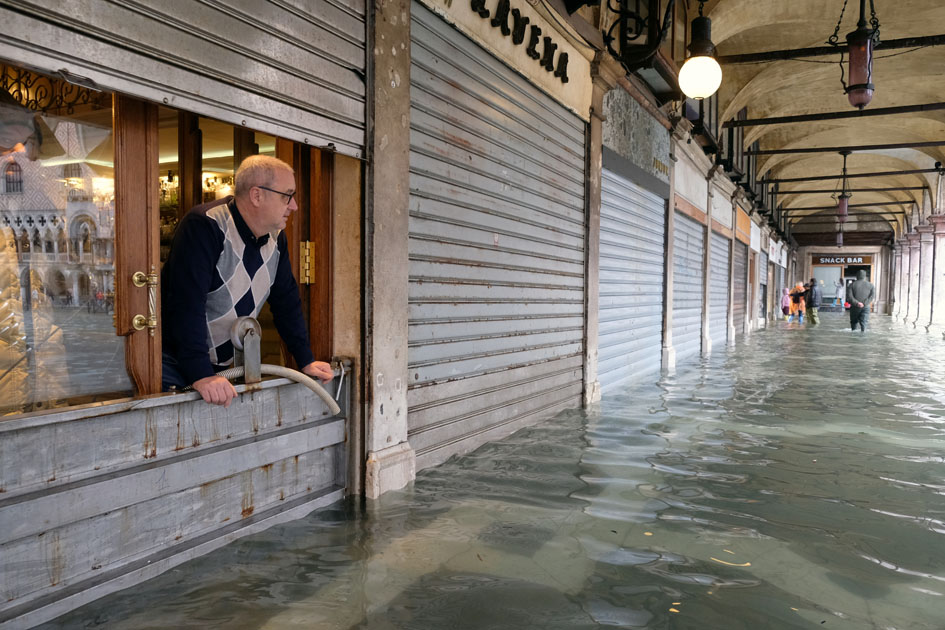 The city's center for tide forecasts had warned the tide could reach 160 cm on Sunday and the high mark hit at 1210 GMT was not far short of that.
Water flooded St. Mark's Square and hundreds of voluntary workers were helping citizens cope with the emergency.
The city beloved by tourists around the world for its canals, historic architecture and art, was hit by a high tide at 187 cm (6.14 feet) on Tuesday. That was just short of the record 194 cm set in 1966 and caused the city's worst flooding in 50 years.
In normal conditions, tides of 80-90 cm are generally seen as high but manageable.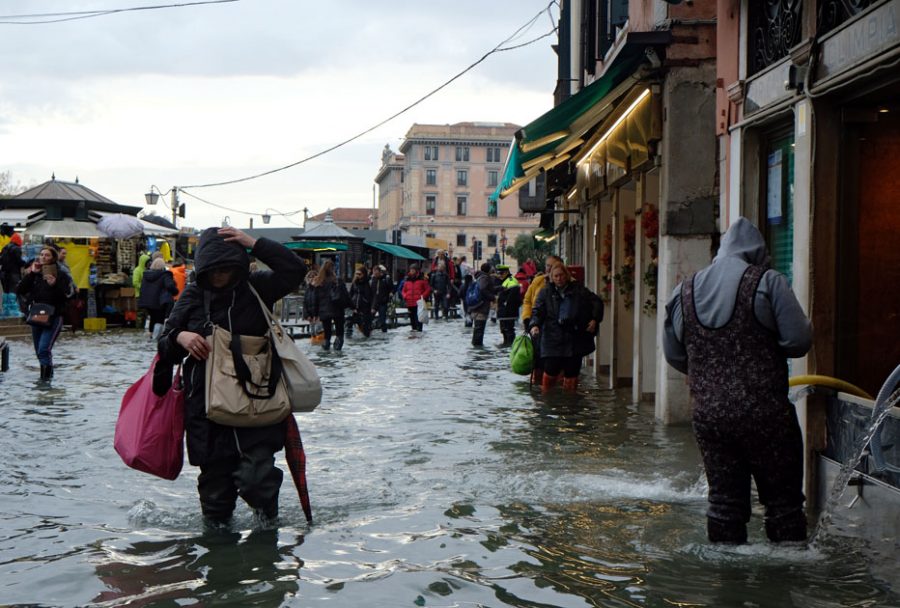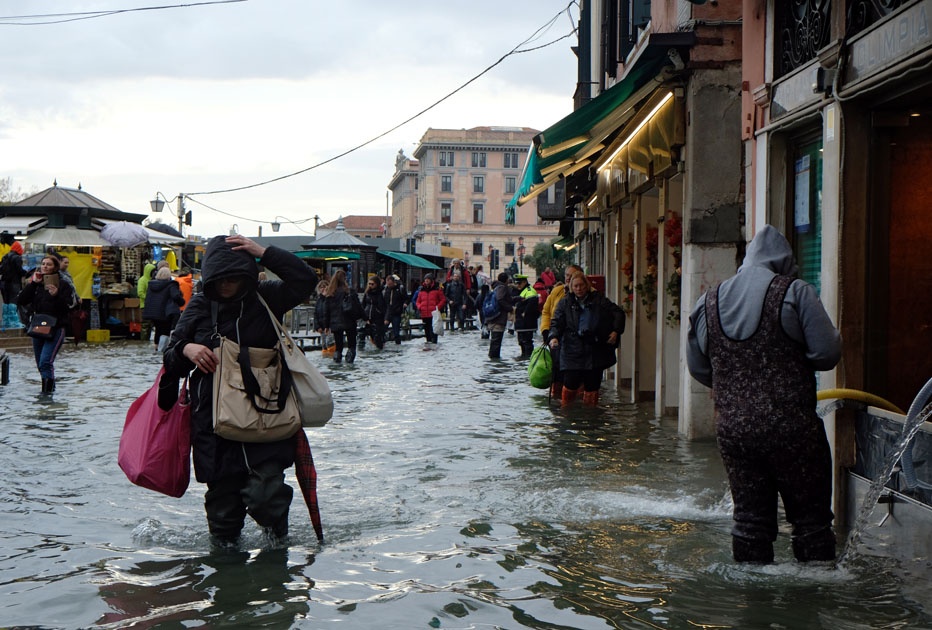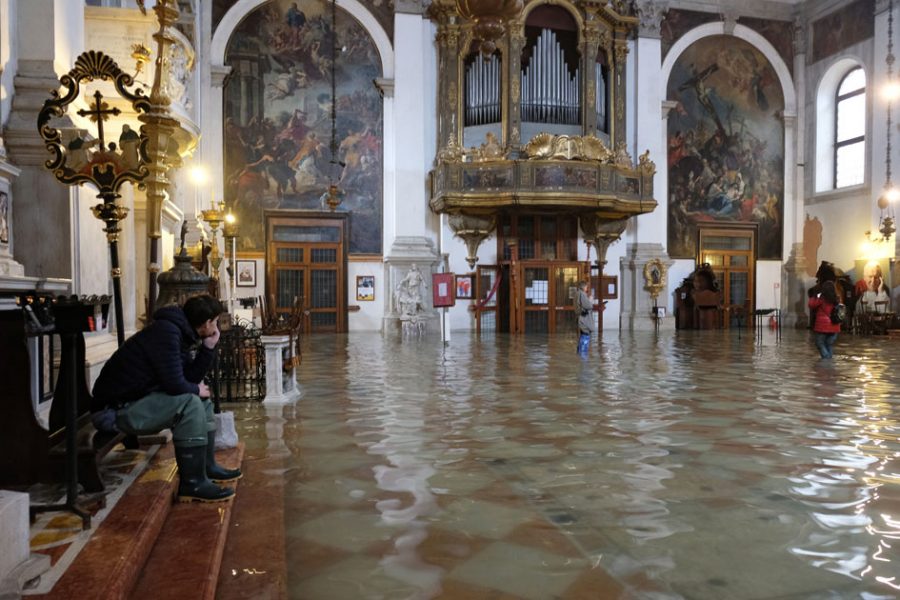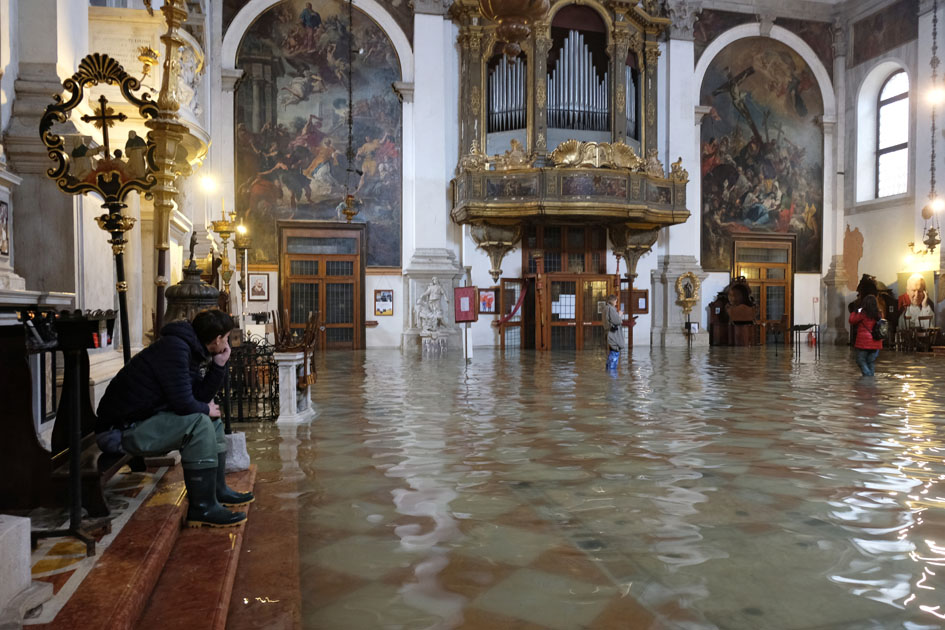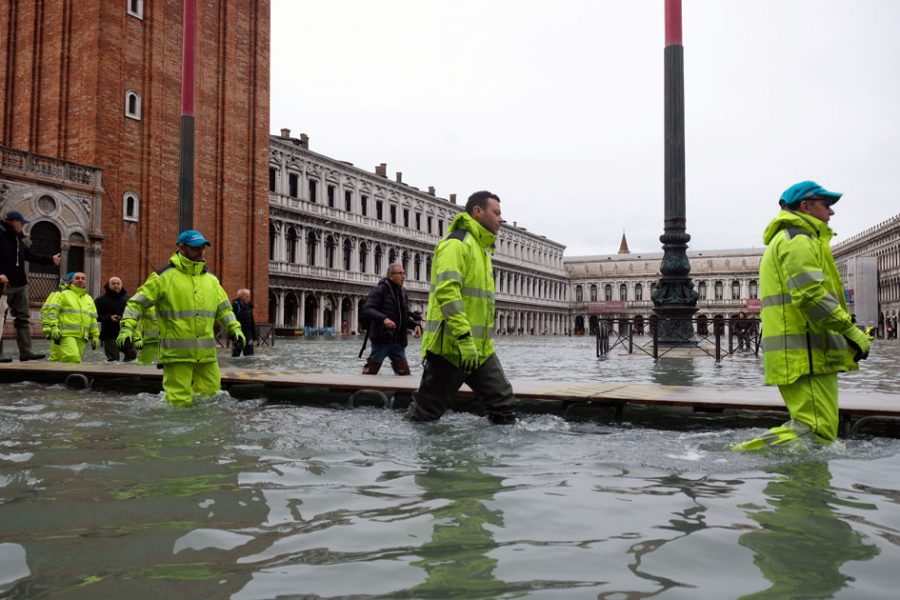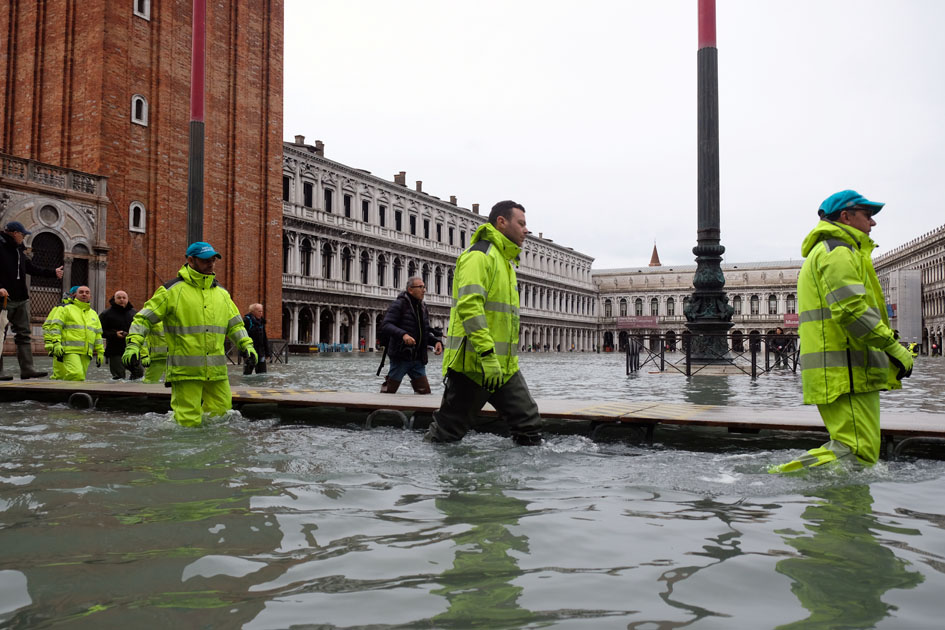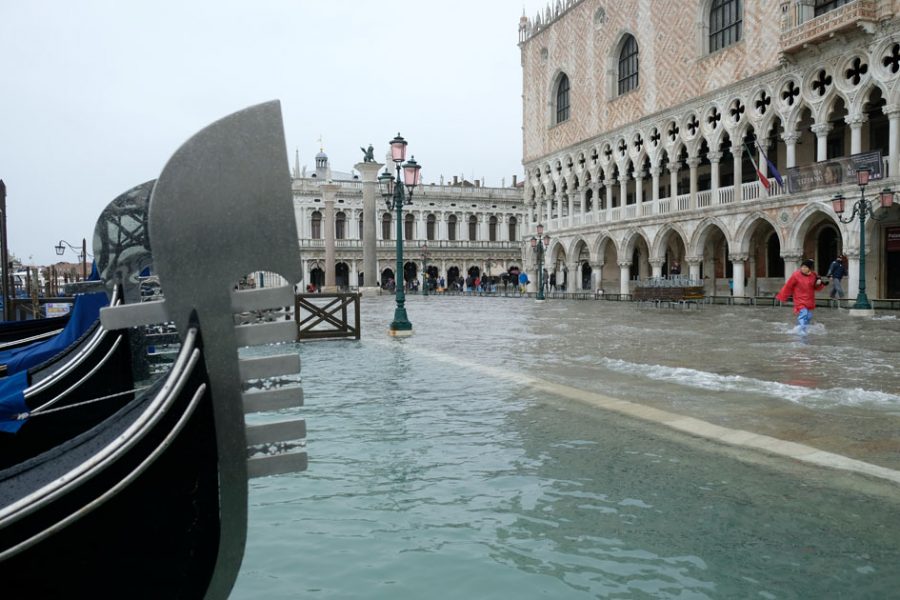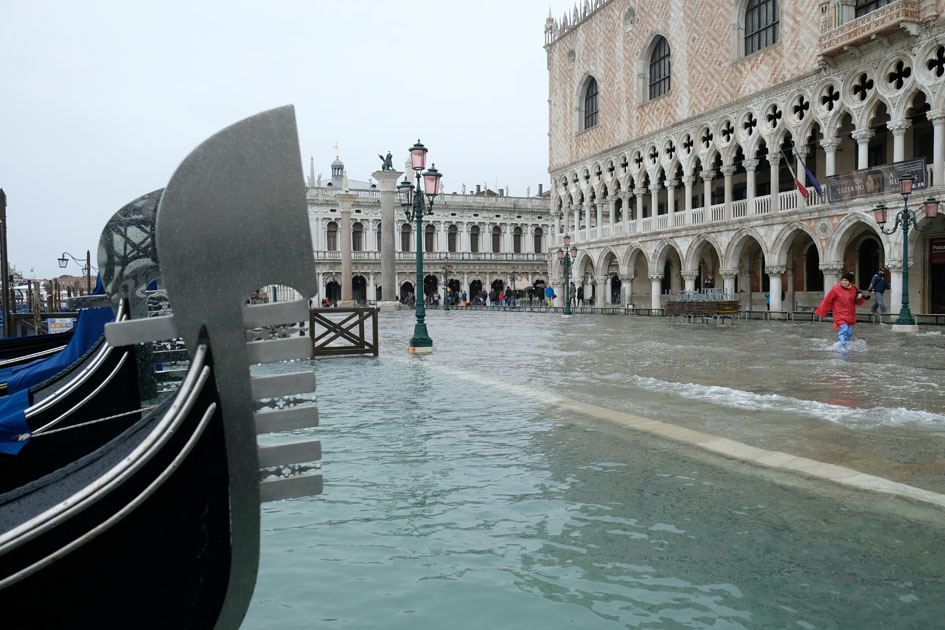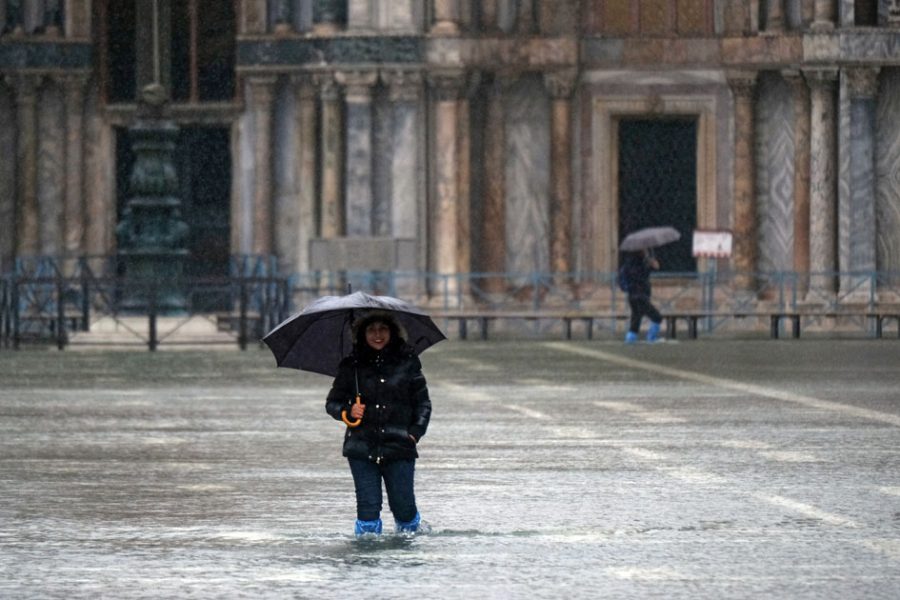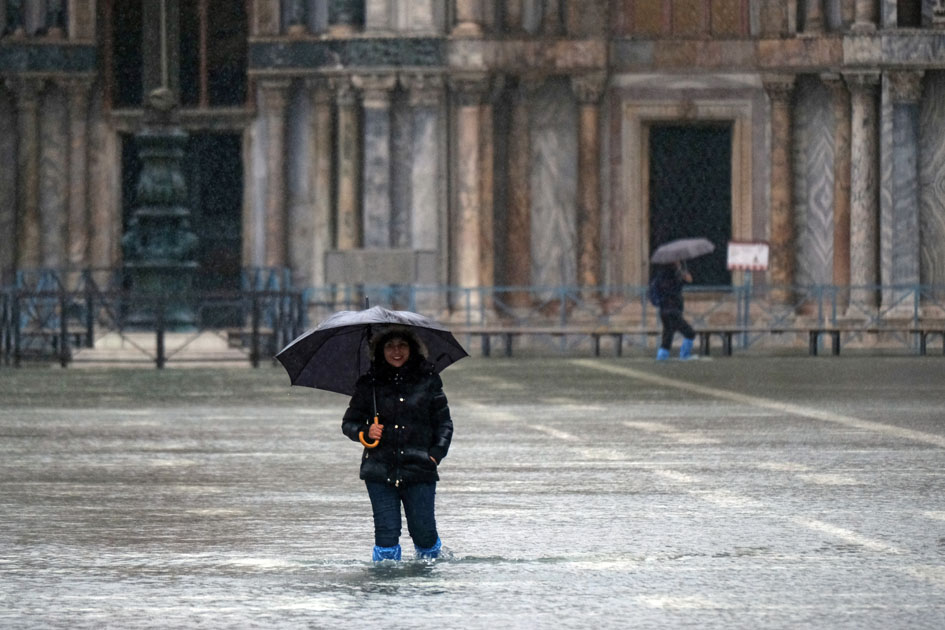 With four tides above 140 cm since Monday, this is the worst week for high tides in Venice since 1872 when official statistics were first produced.
Mayor Luigi Brugnaro, who has been appointed special commissioner to deal with the emergency, estimated damages from the flooding in the city since Tuesday at around 1 billion euros ($1.10 billion).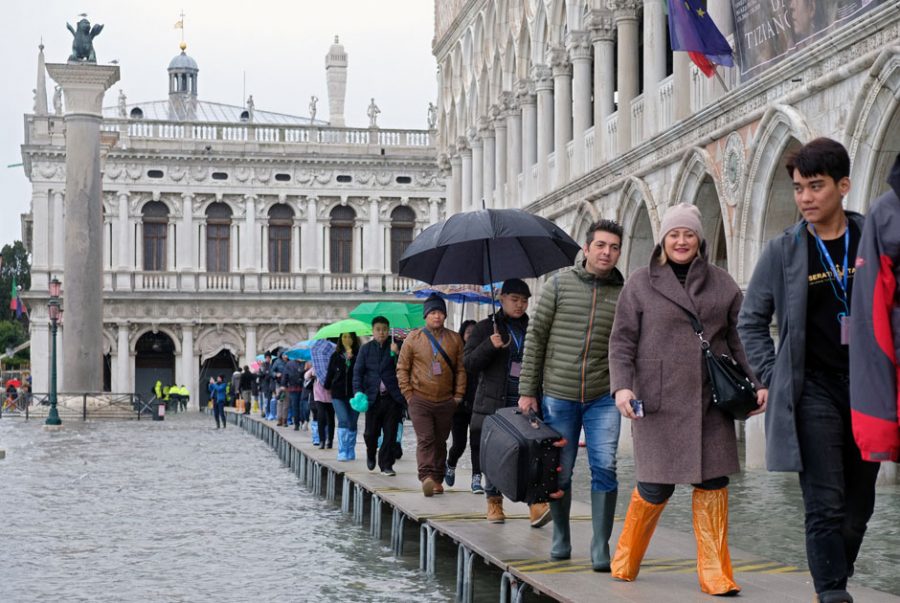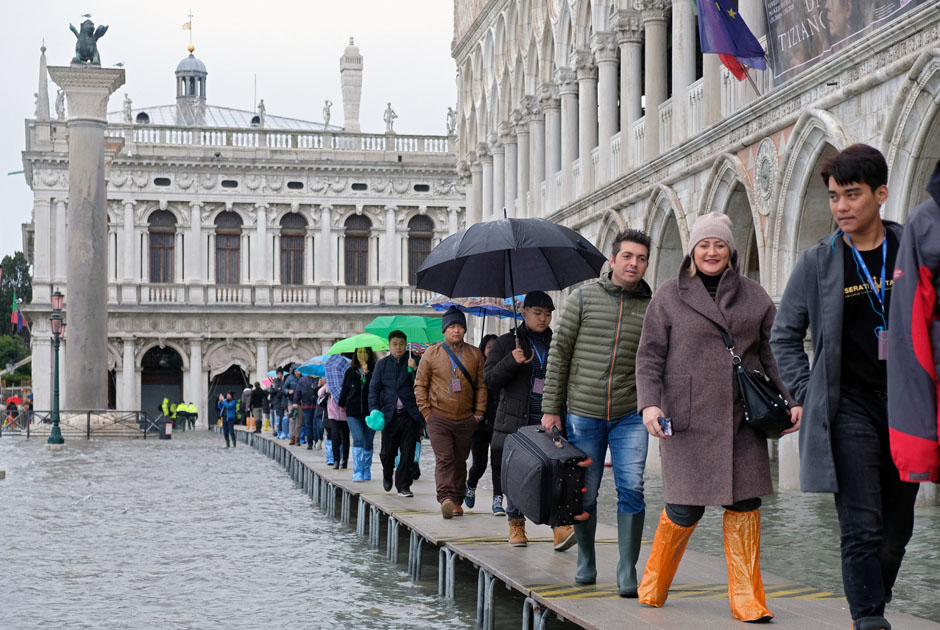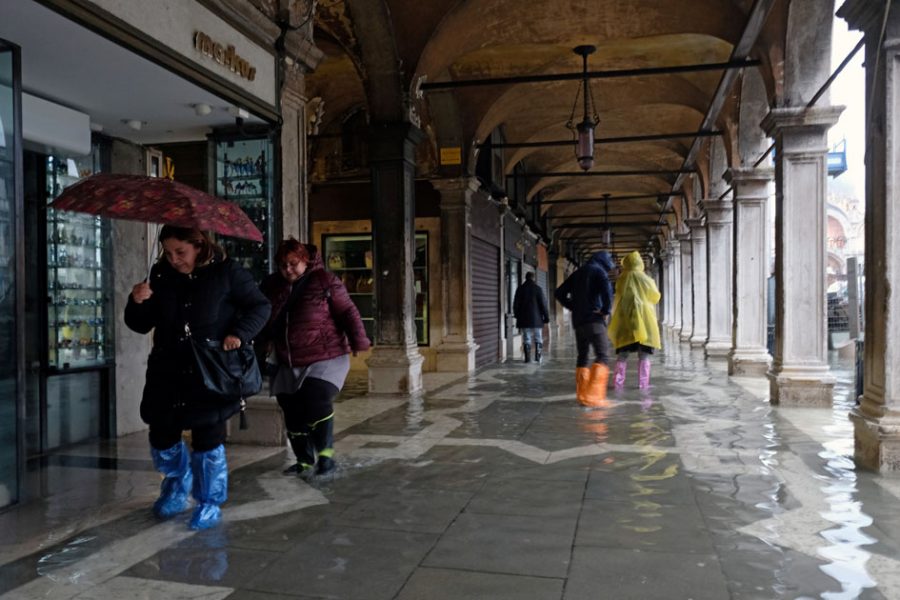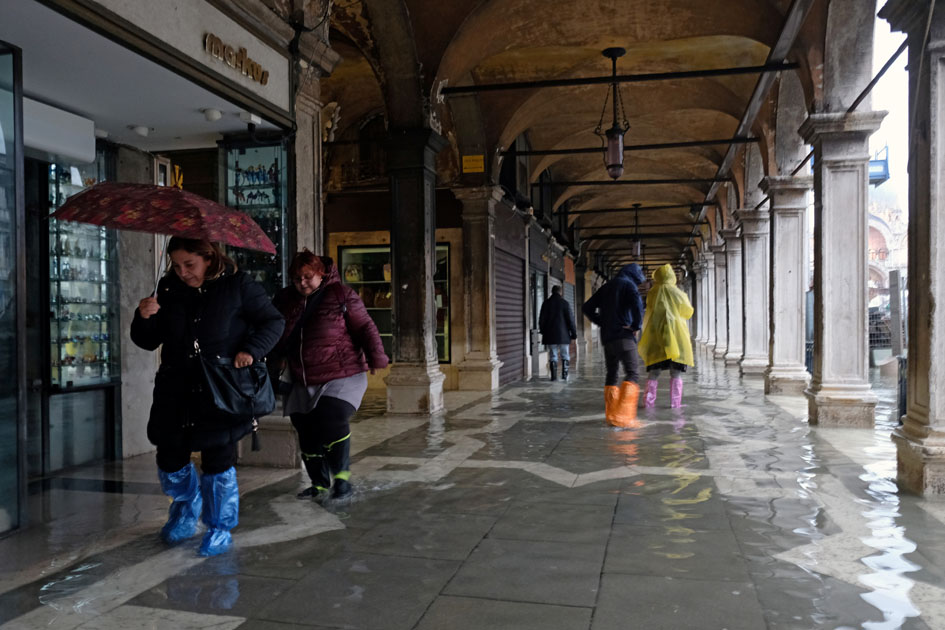 Authorities in Florence and Pisa were also closely monitoring the Arno river, whose water levels rose rapidly in the night due to heavy rain.
Italy's longest river, the Po, which runs across northern Italy passing through Turin, was also being monitored after its level rose by 1.5 meters in the last 24 hours due to heavy rain.
(Additional reporting by Riccardo Bastianello; Editing by Susan Fenton and Frances Kerry)
FACTBOX: Why Is Venice Flooding So Often?
Here are some of the factors behind the flooding in Venice:
SEA LEVELS RISE, GROUND LEVELS SINK
The sea level around Venice has been rising steadily for decades, a phenomenon which has been accelerated by climate change. The mean sea level is now estimated to be more than 20 cm higher than it was a century ago.
At the same time, the city's ground level has been gradually sinking, by an estimated one millimeter a year, owing to the soft and shifting geological terrain on which its foundations are built. That was made worse over decades by local industries around Venice pumping groundwater from the acquifer under the lagoon until they were forbidden to do so in the 1970s.
TIDE
Venice, built on a collection of small islands within a saltwater lagoon off the northeastern coast of Italy, has always lived with tides that usually create variations of around 50 cm in sea levels but which can sometimes be more extreme.
WEATHER
Scirocco winds blowing from the south east can drive water into the lagoon, much of which is made up of marshes and mud flats. When high tides coincide with strong winds and a low pressure system, the effect can be unpredictable and extreme.
That is what happened on Nov. 12, when winds of over 100 km an hour hit the city and lagoon tides peaked at 187 cm, their highest level since the 1966 record of 194 cm.
Venice's Institute of Marine Sciences said with the effects of climate change, rising sea levels and more frequent storms at sea, such extreme events will become increasingly common.
Don't miss Carte Blanche tonight on  DStv Now if you're in SA – as the current affairs show investigates the 'War on Climate Change'. If you're in most other countries, you can stream the show from Tuesday on Showmax International.
(Reporting by Giselda Vagnoni, Editing by James Mackenzie and Catherine Evans)