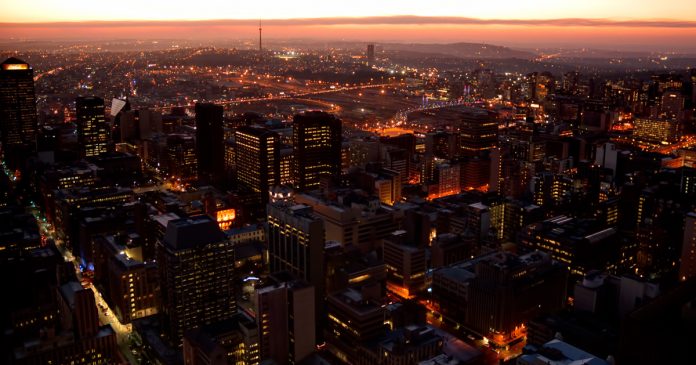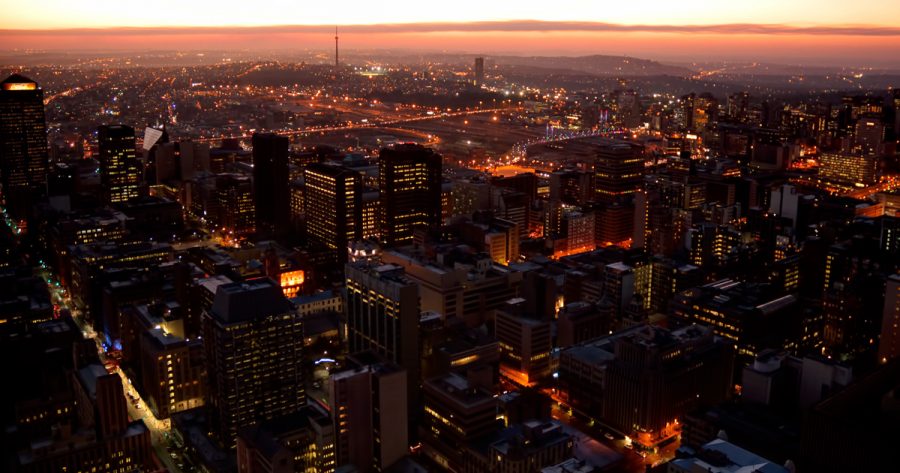 I am not sure how to tell this in a FB-length post, at least at the level of emotional turbulence with which this happened… writes award-winning South African novelist, playwright and journalist Steven Sidley.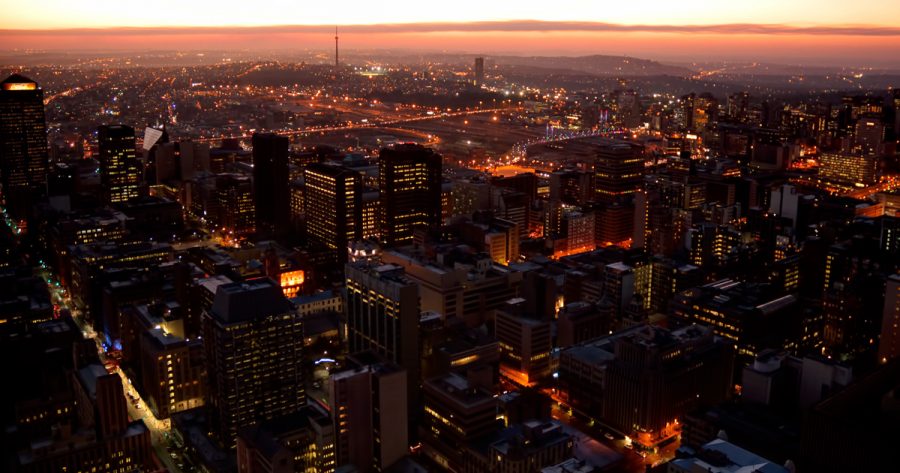 On Friday night we have a dinner party [in Johannesburg, South Africa]. A few friends over for chicken and wine. Seven friends, who I will not name, for reasons which should become clear.
The last couple to arrive have a 19-year-old son, a university student here in SA, who we have known since he was six. As his parents arrive, their cellphone rings. It is from their son's number. I am at the gate, and I hear the conversation (they have just switched to speakerphone).
Their son has been kidnapped, somewhere in JHB. It is the kidnappers on the phone. I listen to this, uncomprehending, as we all stand at the gate. The guy, the kidnapper, says – if we don't get R8K in 8 minutes you can come and pick up your dead son.
You can come and pick up your dead son.
They are standing there, with wine and salad in their hands. And their son's cellphone, held by a stranger on the other end, threatening to shoot him.
The next 2 hours are hard to describe. There are repeated calls from the kidnappers. They want money to be e-walleted to the victim's phone. None of us have used e-wallet before.
People are Googling, getting it wrong, making typos, losing it.
We find out how. The father has a 3K limit, as do I. There is panic, all of us slipping on uncertain ground as the chicken Marsala lies unattended in the oven as two bottles of whiskey empty. Everyone shouting suggestions, people in shock.
The mother seesawing between keeping it together and gasping for breath.
Others are crying. The father is on the phone with the kidnappers, his face pale with fear. We are all trying to stay on level ground. We manage to get R6K sent from 2 accounts before limits are reached on the app.
Some of us call the police. Kidnappers say, call the police and he is dead. Police don't come. ADT doesn't have a clue. Vodacom doesn't answer their line at all. Someone calls a Muslim security company from Killarney. It is Friday night, Mosque time. Five guys, some in religious garb, are at our house in 5 minutes. They take control. They hack into the boy's phone.
Calls are coming from Eastgate.
Someone calls a security expert. Don't act scared. Pay them what they ask for, no more. Calls from kidnappers keep coming, threatening, more angry.
His mother is poleaxed, his father trying to convince the guys that he is trying to get more money. 8 minutes has passed. We have sent about 7K at this point.
Come and pick up your dead son they keep saying.
Parkview police eventually arrive. Nice sweet guys, with no idea what to do, they stand and chat, with absolutely no suggestions or tips. The boy's car is located via Tracker. Troyeville.
The Muslim gentlemen say, let's go. NOW. They are the only ones who seem to have authority. Polite police hang out at our house, grab some food. Detective arrives. Captain arrives. None of them have a clue or even anyone to call and ask. They try to take statements.
The Muslim gents have hacked into the boy's phone again – it is now in Hillbrow. They also contact the Hillbrow police. They head out in 2 cars with the father and some of the others from the dinner party. We stay behind with the mother.
About 30 wracked and radio-silenced minutes later we get a call. He is safe. (There were 2 other boys with him, also safe).
They were in the koppies near Kensington. 5 guys with guns and knives approached. Tied them up. Took wallets, phones. Called the mother's phone using the son's phone (parents were allowed to speak briefly to their son, who said – this is serious, pay them). Then 3 of them left to withdraw the cash, and the other 2 stayed with the boys. Some were slapped around, guns loaded in front of them. Very aggressive.
The money was withdrawn, and the Flying Squad were now monitoring ATMs in Hillbrow. The boys had then been left alone and had managed to untie themselves after about 30 minutes.
Then it gets weirder. The kidnappers keep calling, even though the boys are on the way back to our house. Demanding money. They call one of the other fathers. They even speak to one of the cops, continuing to demand more money. This goes on for a further hour.
I am not sure what to say about this all, other than to ask if I want to be in a place where your children can get kidnapped off the street and possibly killed for want of a few thousand rand.
The mothers and fathers and the boys are traumatised and possibly forever altered, obviously.
We are too. Last night, this morning, and likely beyond.
Warn your kids, not even a group of three large young men in a public place is a guarantee of safety.
P.S. I just want to say for the record – the police who came over were polite and concerned. Just not trained in this situation, a problem for which opprobrium should be aimed higher up the chain. And we foisted the food on them, they were reluctant to eat at first.
P.P.S. Follow up on Sunday…
Yesterday morning I posted a description of a child kidnapping in which we were involved. I expected it would be read by 100 people, my usual tally for a post on an interesting subject, read mostly by my close circle of FB friends. I expected some empathetic or outraged responses but not much more.
I was horrified to find that the post has now reached many hundreds of thousands of people (I think it is 500,000 as of this morning, still growing). Not completely horrified, but partially.
Here is why. I did not set out to write a post that would be picked up as a lightning rod for people's political and racial views, many of which (in scrolling though thousands and thousands of comments) do not conform to my own, including one charming gent who blamed it all on the white people who fought against apartheid.
There is nothing I can do about this, when one posts on FB, it is public fodder; people will respond as they will. The causes of violence in our country are profoundly complex, but it is also true that actions of these guys is certainly without any mitigation (even with the weight of history), and I wish them to be locked up forever if they are caught (unlikely on both counts).
I will also admit to wishing, in the heat of the moment, for biblical-level violence to be rained down upon them, preferably by my own hand.
I also certainly do not want the post to be held up as the final emigration straw. As much as many people, at least those with the privilege of marketable skills or robust bank accounts, talk about emigrating (including, occasionally, Kate Sidley and I), there are just as many reasons not to leave, and those, at least in our case, have won the argument every time.
In any event, there are two other outcomes which I do not regret:
The first is that newspapers/news outlets simply do not cover these incidents of violence any more. There are too many – we are numbed into catatonia by the banal relentlessness of them. If I was a newspaper editor, I might make the same decision. So perhaps the post served an unintended journalistic service. It reached more people than the Sunday Times, and perhaps a necessary magnet to the fear and frustration that most people feel about the relegation of individual acts of extreme violence to the mere subconscious of a wounded country (we see this so clearly in rape statistics, behind every one a diminished life).
The second more positive aspect was a deluge of friend requests from members of the Muslim community with whom I would otherwise have little contact. So from this nice Jewish boy – glad to know ya.
Thank you all, the many thousands for your messages of support – I had tried to respond to all, but I feared my fingers would fall off.
(And finally, as an aside, I smile grimly at the irony that I could never get more than a few hundred people to read my pleading posts to buy and read my new novel 'Leaving Word', um, available at all good bookstores near you:))
But to the matter at hand – I hope never to have write a post like that again.
STEVEN SIDLEY is an award-winning South African novelist and playwright – please visit www.stevenboykeysidley.com to find out more and order his novels. Sidley is also a regular contributing journalist to Daily Maverick where many of his articles are archived should you wish to read more.