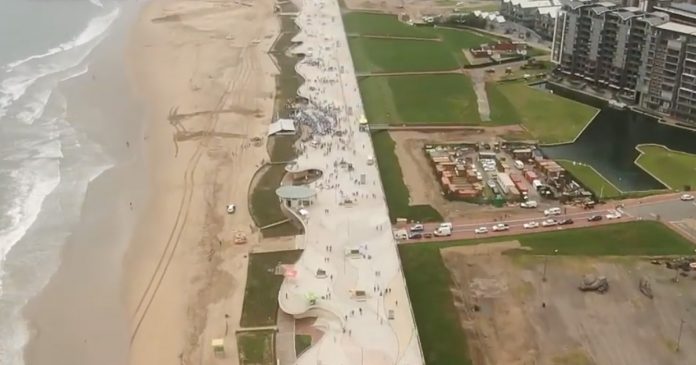 With the opening of the new extension, the promenade now stretches along 8km from Blue Lagoon river mouth to the Durban Harbour entrance.
WATCH Drone footage of Durban's new promenade
The extension is meant to unlock the R35 billion Point Waterfront Development, to be undertaken in three phases over the next 10 to 15 years. The first phase, costing R3.5 billion and including a mall and a hotel, is scheduled to start in 2020.
The excitement of the promising new promenade, which is expected to attract more visitors to the KwaZulu-Natal coastal town in South Africa, was marred by the tragic discovery on Monday afternoon of two people who had been stabbed to death on Durban's beachfront, near to Suncoast Casino. The DA has issued an urgent call for more visible policing.