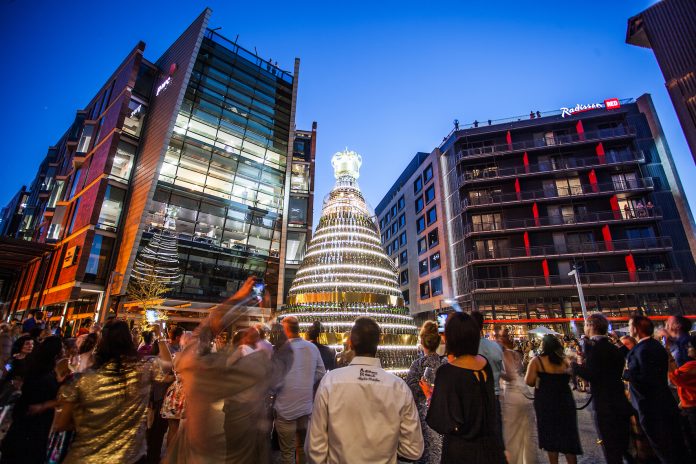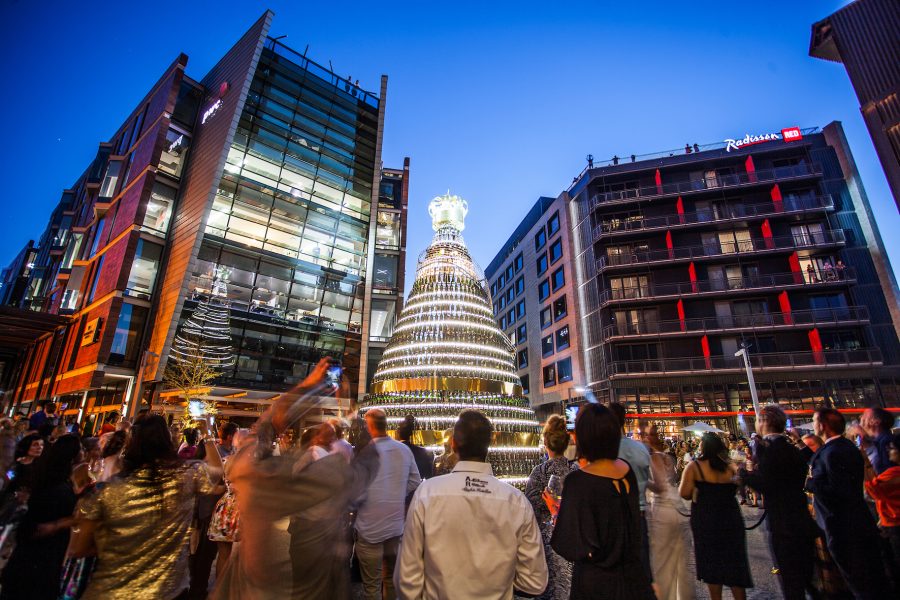 The festive season is fast approaching, and in an annual tree lighting ceremony that's becoming as hotly anticipated in South Africa as that in New York's Rockefeller Centre or St Petersburg's Palace Square, Cape Town's Moët & Chandon Golden Tree is the place to be for the launch of the festive season… and this year Siya Kolisi will be lighting the tree!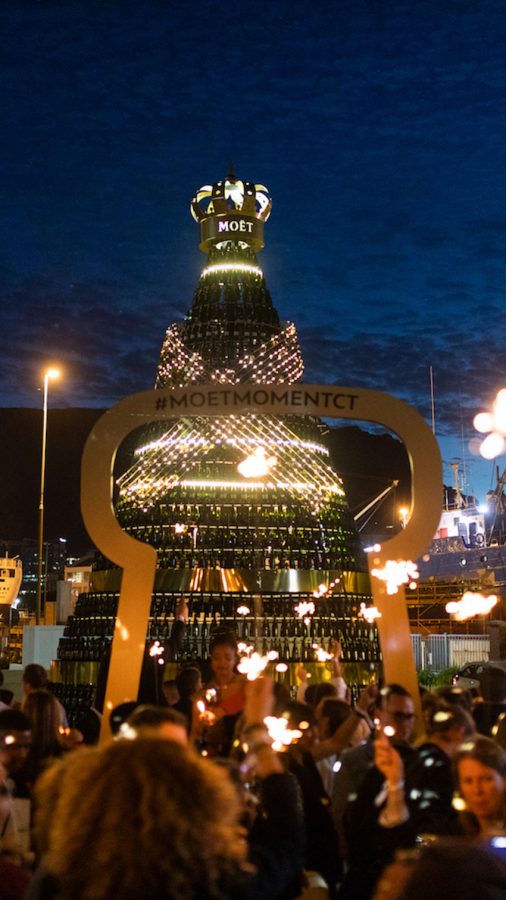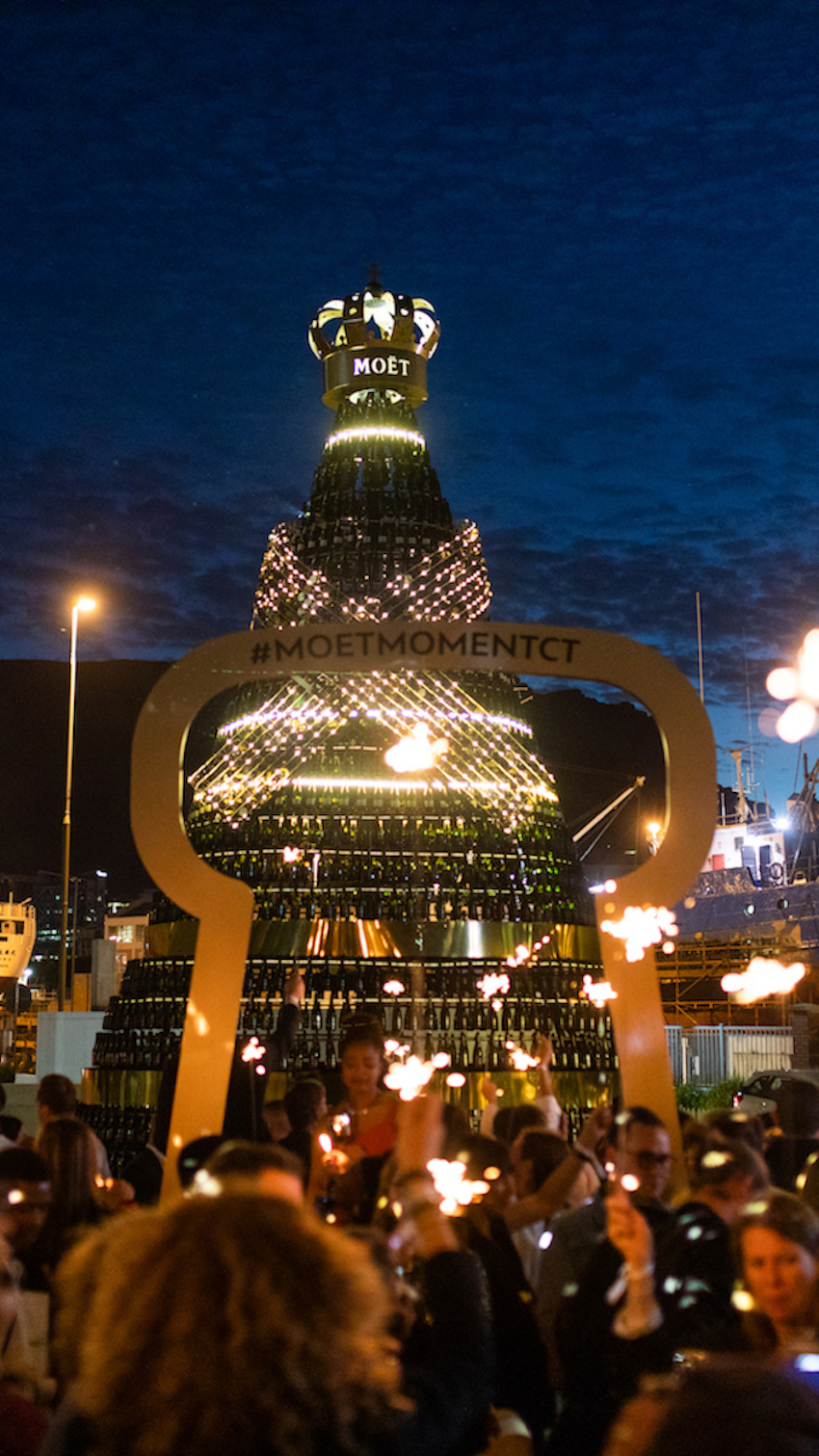 Capetonians and visitors to the Mother Town are once again invited to bring their festive cheer to the Moët & Chandon Golden Tree Lighting Ceremony – taking place on Friday 29 November at the V&A Waterfront Silo District. Here's the invite: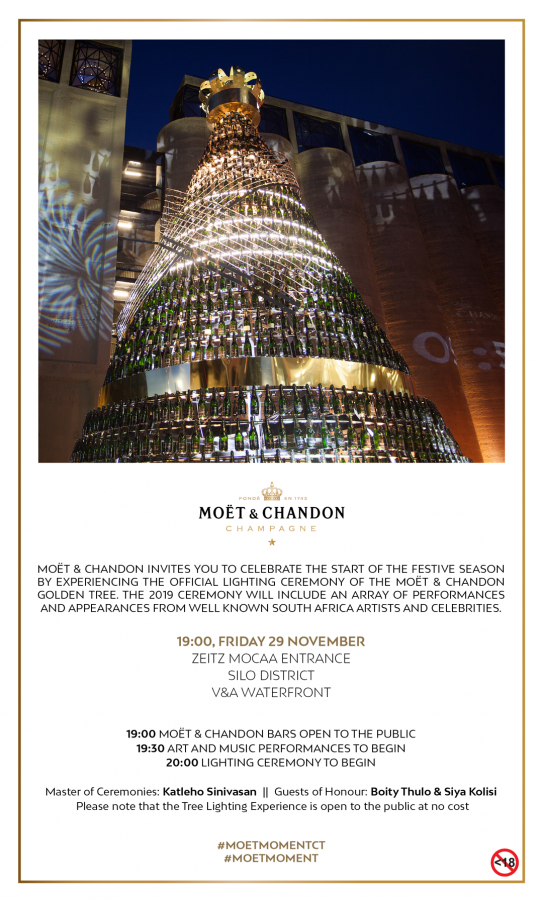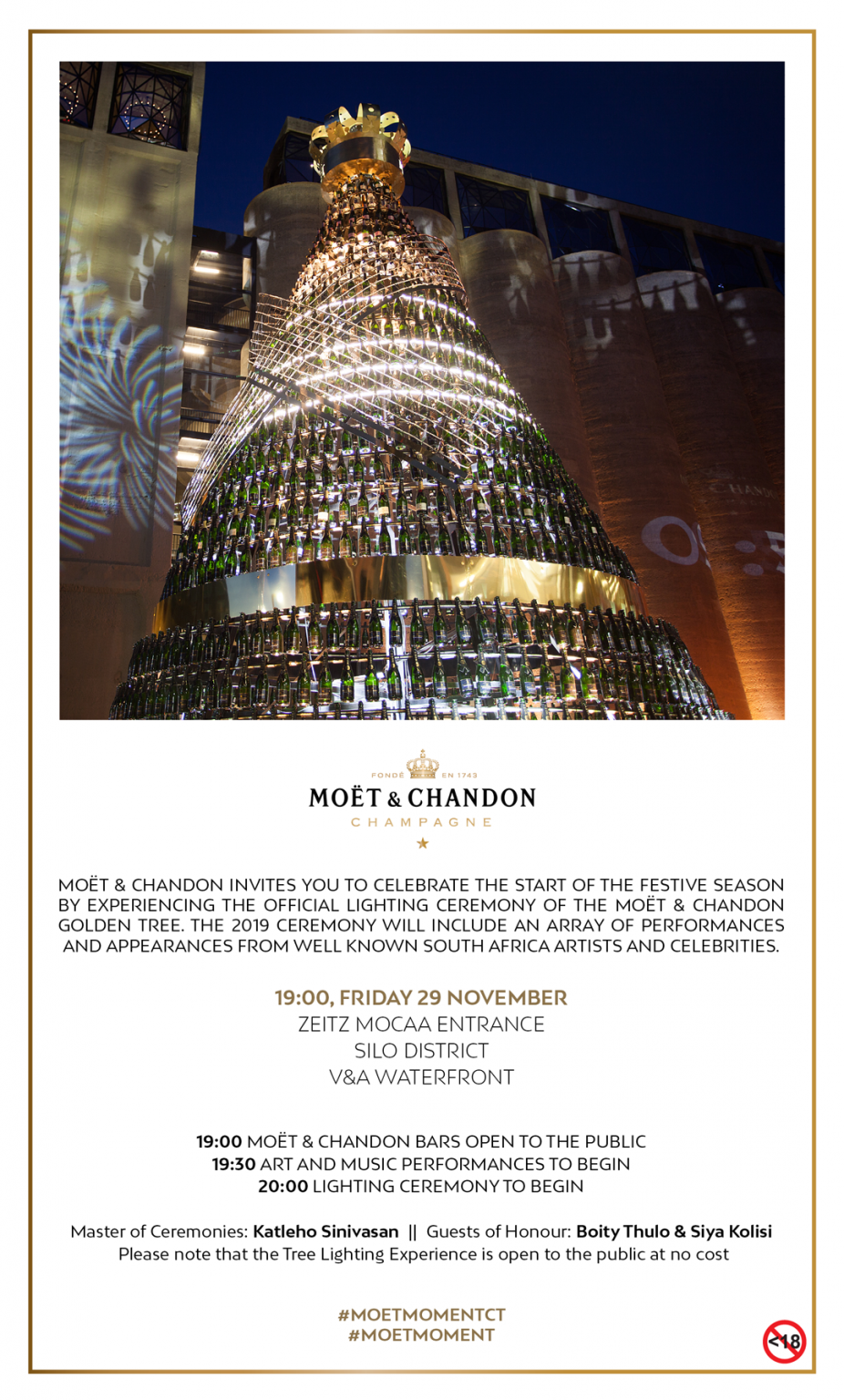 In honour of the Springbok Rugby team's epic World Cup 2019 win, legendary Captain Siya Kolisi will this year be given the honour of flicking the Golden Tree's switch and declaring the festive season officially open.
South African stars Boity Thulo, Katleho Sinivasan and members of the World Cup winning Springbok team will also be in attendance.
"The Moët & Chandon Golden Tree has become a symbol of festive celebration and marks the opening of the holiday season in South Africa.
"Moët & Chandon Impérial also celebrates its 150th anniversary this year and the Springboks have brought the World Cup Rugby trophy home – there are so many reasons to join us and celebrate!" says Pascal Asin, Moët Hennessy Managing Director Africa & Middle East.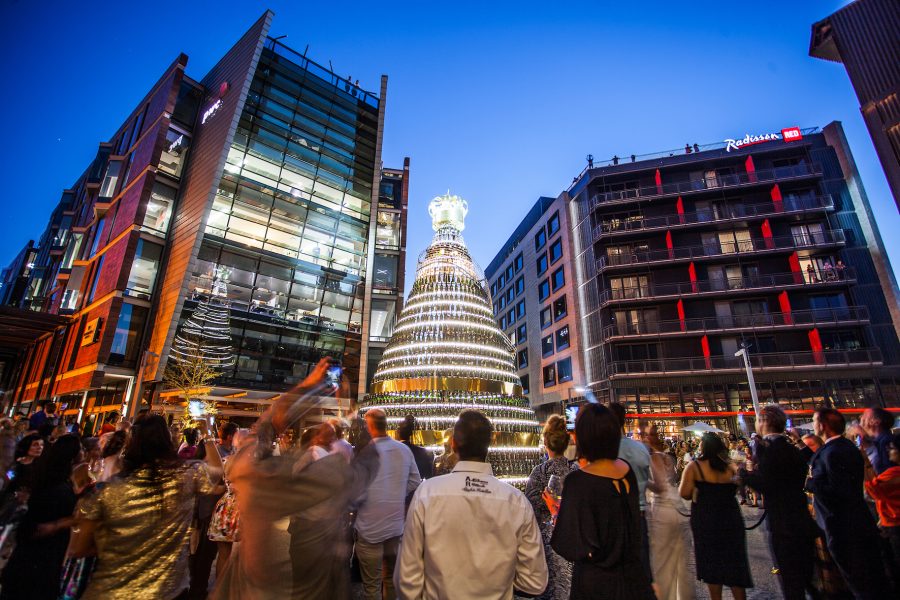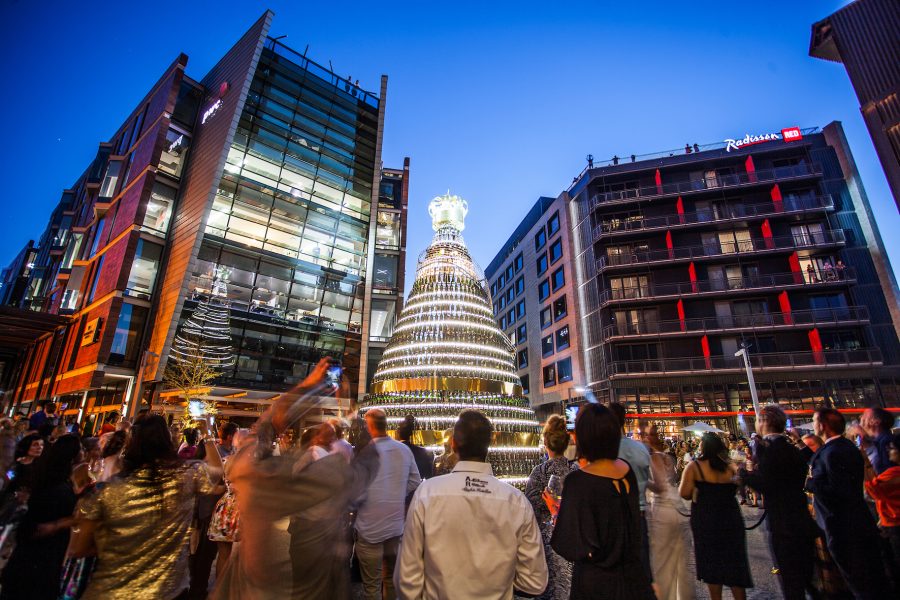 Now in its third year, South Africa's Moët & Chandon Golden Tree is built with over 2000 recycled champagne bottles and sits at an awe-inspiring four-storeys high.
The tree is wrapped in a shimmering gold ribbon created using over 2000 discs.
Organisers say: "Expect an unforgettable lighting display to themed festive music, with 230 metres of dazzling LED lights individually programmed to illuminate in time with the music."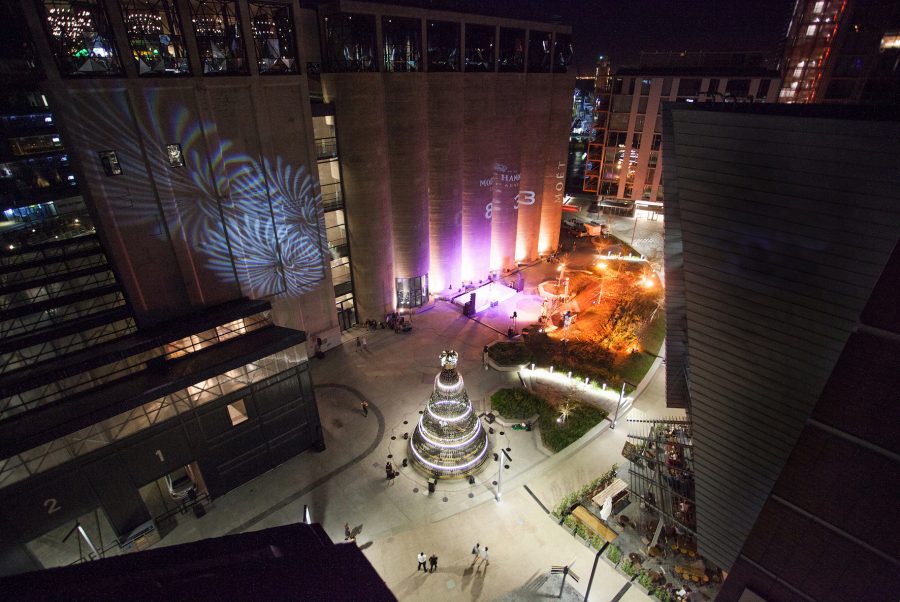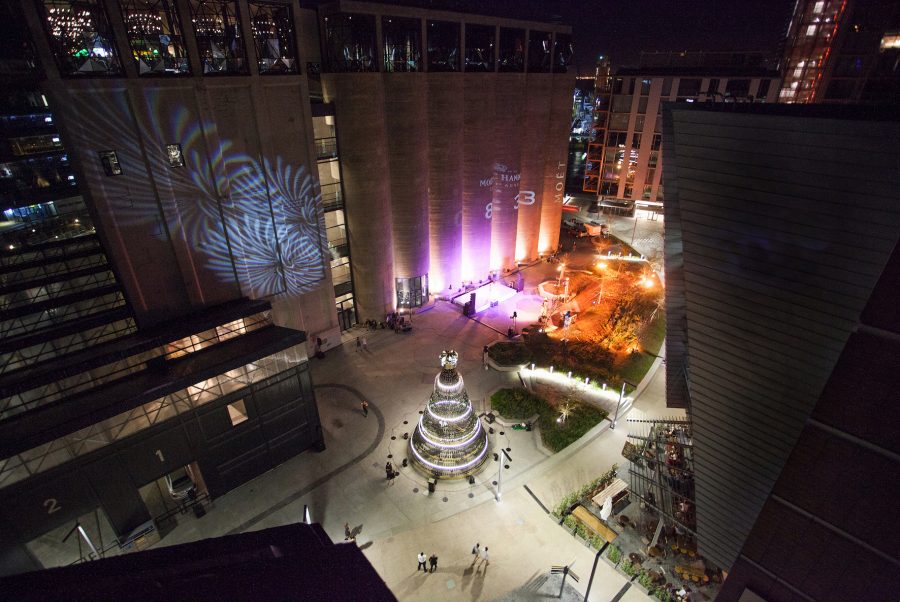 Visitors to the Moët & Chandon Golden Tree Lighting Ceremony will enjoy performances by internationally revered opera singers Given Nkosi and Magdalene Minnaar – who opened the Cape Town Stadium for the 2010 FIFA World Cup,  as well as the Cape Town Youth Choir. This year's ceremony will also include unforgettable dance performances.
The lighting ceremony this year takes place on Friday the 29th of November and those hoping to attend are advised to arrive at the V&A Waterfront Silo District well in advance of the 7pm start, as this experience attracts a crowd of thousands.
For the first time, visitors will be able to purchase Moët & Chandon minis from dedicated bars around the tree and festive specials will be available at selected restaurants. 
And this year, for those that miss the opening ceremony, in the spirit of festive generosity Moët & Chandon have organised an additional three Festive Fridays: 6th, 13th and 20th December, which will include a Golden Tree lighting experience.
Event information:
Public event: The Moët Golden Tree Lighting Experience is open to the general public at no cost
Date: The Golden Tree Lighting Opening Ceremony will take place on Friday the 29th of November
Time: 6.30pm – 9.30pm
Location: The Moët & Chandon Christmas Tree is located in front of Zeitz MOCAA at the V&A Waterfront Silo District.
Christmas shopping: The design-driven district is home to a host of retailers including Lindt, Kirsten Goss and Kat van Duinen. With shops open until 8pm, visitors are also invited to indulge in some late-night Christmas shopping on the 29th of November, as well as delicious Moët & Chandon festive specials at participating restaurants in the Silo District.
Festive Fridays: which include a tree lighting experience will take place on: 6th, 13th and 20th December at 8:30pm
The Moët Golden Tree will be situated in the Silo District until 6th January.