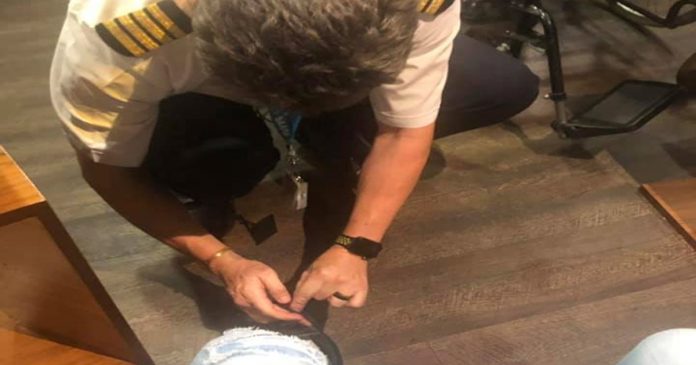 To SAA Airlines,
I flew out of LAGOS / NIGERIA with your airline last night – writes Louis de Jager – and I just wanted to say it was unbelievable!!! THE SERVICE WAS INCREDIBLY GOOD!!!! My back was hurting and I couldn't walk, so I had to get help between flights – I had a connection from Joburg to Cape Town.
And during the waiting period between the two flights, I waited in the SAA Lounge, and took my shoes off for comfort. When it was time to get going again with the wheelchair, I had to put my shoes back on and was battling.
Just opposite me, a pilot was sitting… and he asked me what had happened and if he could help me put my shoes on. ??? At first I wanted to say no, because how could I allow a pilot to put on my shoes, but with all the pain I had, I said yes and that I would appreciate it a lot. Without hesitation, he stood up and came over to do up my shoes!!!
While he was tying up my shoes, I asked the Oom (uncle) how he could be so relaxed with all that is going on with SAA… and he replied simply that "we get on with our work, and nobody knows what's going to happen so to strike nobody will gain anything ?."
Guys, I just want to say that it is this kind of thing that makes me a Proud South African, and I am never going to leave this country for any other country!!!!
Thank you to SAA for your unbelievable service!!! I hope the pilot sees this post because I would like to thank him again in another way ??.
Xxx
(This letter has been translated into English by SAPeople – below is the Afrikaans version that Louis sent us.)