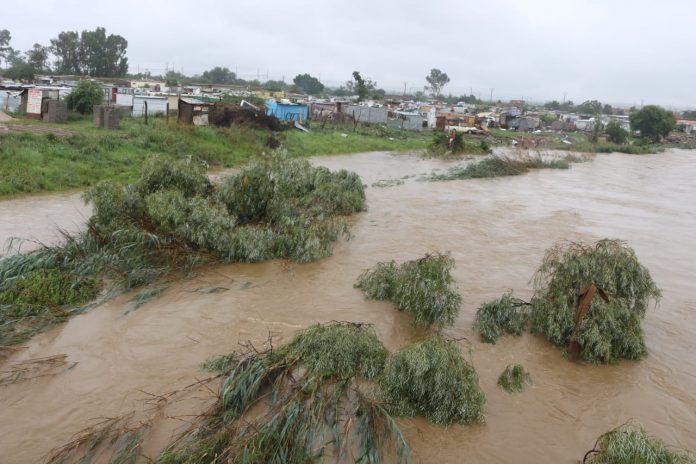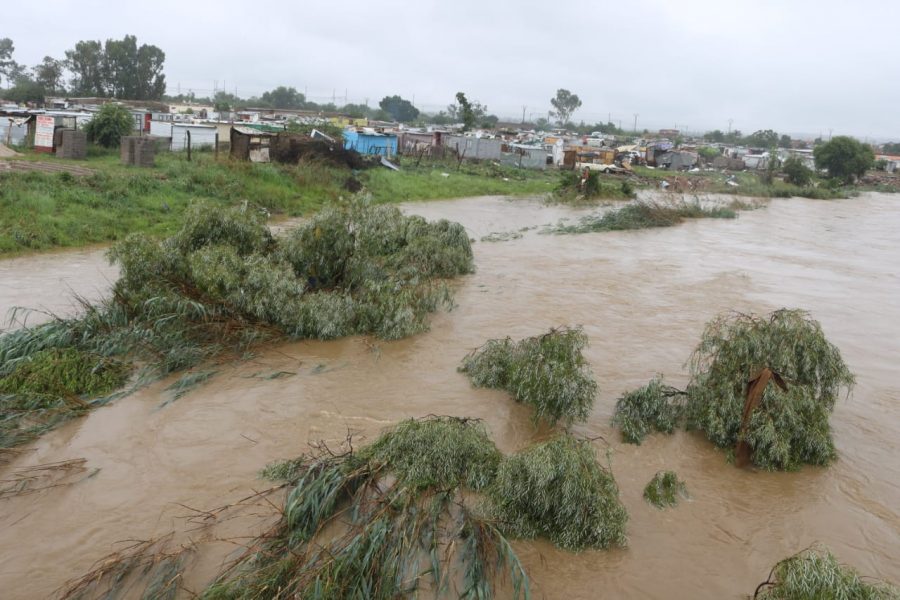 Cooperative Governance and Traditional Affairs (CoGTA) Minister Dr Nkosazana Dlamini Zuma confirmed on Tuesday that at least two people have died in the Tshwane floods.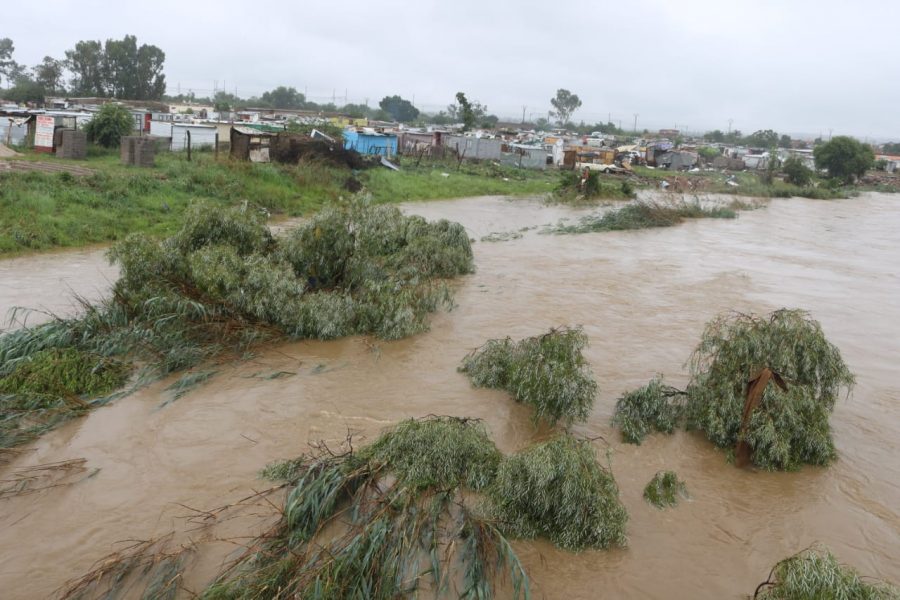 Speaking during a visit to some of the areas devastated by the persistent rain and floods in Tshwane, the Minister said a mother is also missing.
Dlamini Zuma said: "In Centurion, there was a body that washed up. They are certifying the person. We have one fatality that is related directly to the floods, and another was electrocuted in Soshanguve."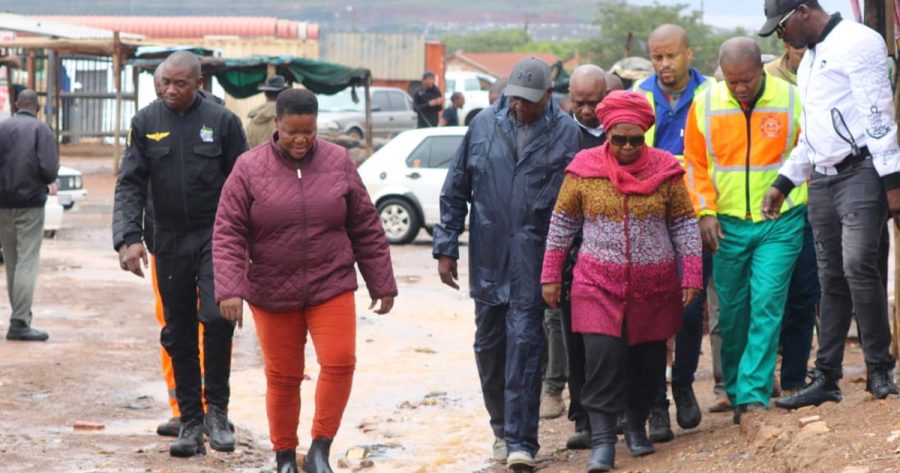 The department is coordinating multi-disciplinary interventions through the National Disaster Management Centre (NDMC) to respond to the devastation caused by the rain and resultant floods in Gauteng, the North West Province, Mpumalanga and some parts of Limpopo. President Cyril Ramaphosa has cut his Egypt trip short, returning to SA on Tuesday because of the floods.
Rescue operations have been intense in Pretoria, and the Minister noted the rapid response of various disaster management teams. The Air Force was even called in on Monday to rescue those trapped by the floods as rain blanketed down in Centurion.
On Tuesday morning, at least four people were successfully rescued from their vehicles when they'd become trapped by a bridge which flooded in Hammanskraal.
Gauteng was the hardest hit province, with incidents that required people to be evacuated from buildings and some relocated in community halls and churches… particularly those affected when around 700 shacks were washed away in Mamelodi by rivers breaking their banks. The Minister said there are plans to decrease the number of people who live in shacks (watch below).
A man also died on Sunday evening when his vehicle was swept away by flash floods near to Hartbeespoort Dam. The NSRI said the man had managed to break a window of the vehicle so his wife could escape. She ran to a nearby house where a panic alarm was activated, but unfortunately the man passed away before rescuers could get to him.
The floods have affected Eskom, which said it has had to implement loadshedding because a power station and coal mine were flooded; as well as gold and diamond mines which have cancelled underground shifts because of the imminent danger of flooding.
President Ramaphosa is due to meet with Eskom's Board and Management on Wednesday to discuss solutions for the loadshedding crisis. He will also visit the stricken community in Tembisa on Gauteng's East Rand where people have been severely impacted by the recent rains and flooding.
– SAnews.gov.za
WATCH Floating cars, water-filled roads and helicopter rescues – Centurion floods
#TshwaneFloods: The one-way bridge in #Bronkhorstpruit is currently closed due to flood, so is R104 entering Bronkhorstspruit which forces residents working in Pretoria to use N4. #FloodSafety pic.twitter.com/B6nFUe49QV

— City of Tshwane (@CityTshwane) December 9, 2019
At this point Gauteng is the hardest hit with incidents that have required people to be evacuated from buildings and some relocated to community halls and churches.#flooding #TshwaneFloods pic.twitter.com/6sjAHD7ce3

— NationalCoGTA (@NationalCoGTA) December 10, 2019
Today the Minister of Cooperative Governance and Traditional Affairs, Comrade Dr Nkosazana @DlaminiZuma visited areas that have been hit by floods in Tshwane. Making sure that there is a prompt response for our people.

Qhuba, sebenza mbokodo! 🖤💚💛#TshwaneFloods pic.twitter.com/qvFkiA6IPR

— #OneMillionPadsCampaign (@MajavuThabiso) December 10, 2019
Cooperative Governance and Traditional Affairs Minister, Nkosazana Dlamini-Zuma says government has plans to decrease the number of people living in shacks. #TshwaneFloods #floodingintshwane #Upfront Courtesy #DStv403 pic.twitter.com/oSI03dJhLx

— eNCA (@eNCA) December 10, 2019
🔴💧BREAKING: Water Dept says recent heavy rains have had little impact on the VAAL DAM, which has now plunged to 39.05% FULL as of Tuesday morning.

📌NOTE: Gauteng rainfall predominantly goes to the North West. Below is an illustration of the Vaal's catchment areas. pic.twitter.com/JBG1sqoXQ6

— Gauteng Weather (@tWeatherSA) December 10, 2019
If you'd like to help, please drop off blankets, food, nappies and clothing (for adults too) at the Nellmapius Library and Community Hall and the Centurion Fire Station.