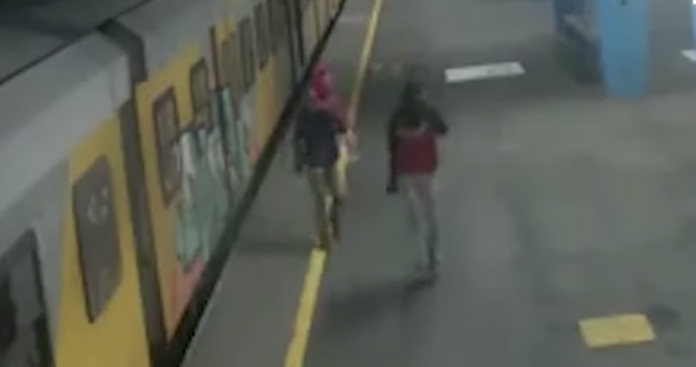 WESTERN CAPE – The release of CCTV footage and pictures of the alleged arsonists behind the torching of 18 train carriages at Cape Town train station early on Thursday, 28 November 2019, has led to the arrest of two suspects on Monday evening.
The suspects appeared in court on Wednesday.
Preliminary reports indicate that a community member recognised one of the suspects from the CCTV camera footage circulated to the media and on social media platforms. (View below.)
The community member alerted the police.
A 14-year-old suspect was subsequently arrested in Elsies River. Detective investigations led the police to another suspect, a 15-year-old in Delft who was also arrested.
Both suspects appeared in court yesterday in Cape Town and were remanded in juvenile custody until their next court appearance on 09 January 2020.
The rail commuter service was temporarily suspended at Cape Town train station on Thursday, 28 November 2019 after 18 train carriages caught fire in the early hours of the morning.