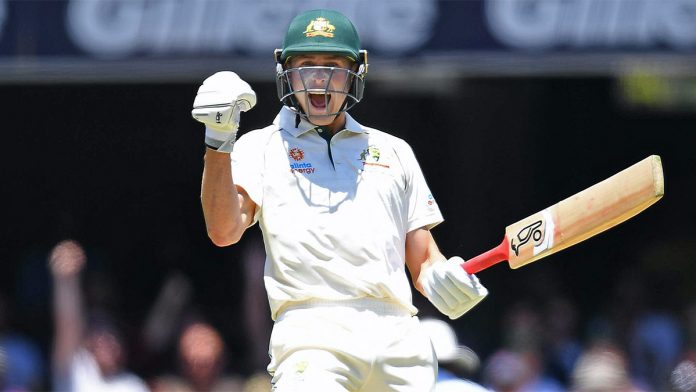 South African expat Marnus Labuschagne is being heralded a hero in Australia, after helping save the Australian cricket team in its Test series against New Zealand this week… and breaking a few records along the way.
Labuschagne's career took off last year when he stepped in to play at Lord's in London after Steve Smith was injured. Since then, he has gone from strength to strength, proving his worth against Pakistan and India (and taking part in county cricket in England, as many do, where he reportedly learnt a lot).
But this week he has truly shone against an impressive attack by New Zealand, and Australian media is full of headlines like The Sydney Morning Herald's (SMH's) "Labuschagne stars in engrossing start to Trans-Tasman series" and The Roar's "Labuschagne channels Smith to save Australia".
The SMH said: "The apprentice upstaged the master… Marnus Labuschagne left Steve Smith in his wake, striking his third century in a row and etching his name into the history books, as the Black Caps breathed life into the Australian Test summer in an engrossing start to the Trans Tasman series."
Nobody could be happier for Labuschagne's success than Smith. One Australian cricket fan said afterwards: "No better sight than to see Guru Sir Steve Smith embracing his disciple Marnus Labuschagne with a smile filled with pride at the success of his student."
The 26-year-old SA expat's great form has surprised many in Australia, with The Roar saying: "Did anyone of us think that this chirpy yet tough personality would discover something akin to Steve Smith's prolific run-scoring ability?"
Labuschagne, who was born in Klerksdorp in South Africa, moved to Queensland, Australia with his family in 2004 when he was 10-years-old. He went to Brisbane State High School.
Labuschagne pulled out all the stops this week – pouncing on every New Zealand bowler and using a variety of shots ("no other shots left in the book") to "steer Australia to safety" along with Travis Head.
The Roar said: "It seemed as if Marnus Labuschagne disguised himself as Steve Smith not only during their partnership but from the moment he arrived in the middle…
"His unbeaten 110 came against one of the hungriest bowling attacks in Perth, and he can hope to keep up his rich form to shape a better Australian team for overseas conditions."
Labuschagne has now scored 1000 Test runs, 919 of them in 2019! Other accolades from this week include Labuschagne becoming the ninth unique Australian cricket player to score a century in three consecutive Test innings; and the equal 4th fastest Australian to score 1,000 Test runs.
Update January 2021: SA Expat Marnus Labuschagne hailed as Australian gem after latest century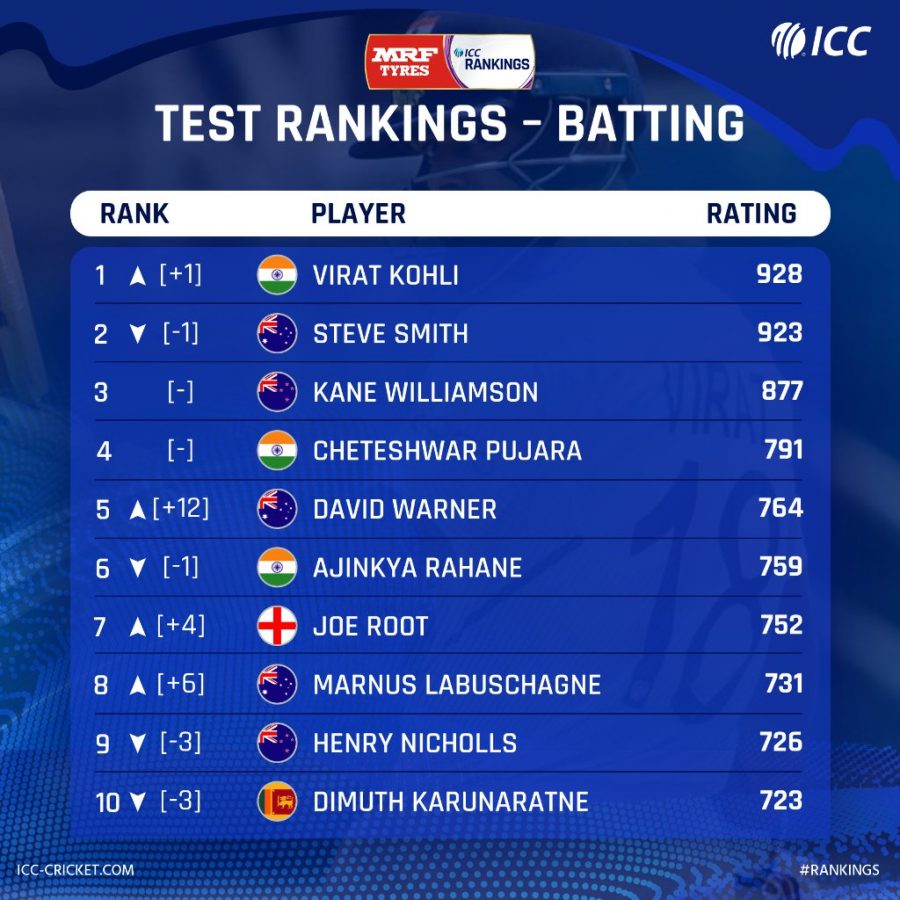 The ICC said Labuschagne's ranking in the Test Batting charts at the start of this year was 110. He is now ranked eighth!
And so South Africans continue to shine on the international stage… although this time as an Australian. As one cricket fan said: "What a player he is turning out to be, the Australians have found a gem?"
WATCH Marnus Labuschagne helping the Australian cricket team win 
Brisbane: ?
Adelaide: ?
Perth: ?

Three centuries in three innings for Marnus Labuschagne, and what a way to bring it up!#AUSvNZ pic.twitter.com/UI6U4qT80i

— 7Cricket (@7Cricket) December 12, 2019
County Cricket taught him all he knows ?https://t.co/hz2wPUNaSa

— Annie Chave (@AnnieChave) December 12, 2019
No better sight than to see Guru Sir Steve Smith embracing his disciple Marnus Labuschagne with a smile filled with pride at the success of his student.#AUSvNZ pic.twitter.com/M78qwnSDyI

— The Joker ? (@Joker122018) December 12, 2019
Marnus Labuschagne's rankings in the @MRFWorldwide ICC Test Batting charts ?

? Start of 2019: 1⃣1⃣0⃣
? December 2019: 8⃣ pic.twitter.com/FiYrK5EqYt

— ICC (@ICC) December 4, 2019
Marnus Labuschagne becoming one of the premier batsman in world cricket in just 4 months is insane.
Couldn't have come at a better time for Australian cricket, who were desperate for another elite top order bat.

— Tom O'Neil (@thomasjameoneil) December 12, 2019
WATCH Steve Smith on Marnus Labuschagne:
"Marnus Labuschagne … a lot of people think I'm very strange. I think he tops me, personally."

– Steve Smith ? #AUSvNZ pic.twitter.com/MFk8DaCpzo

— 7Cricket (@7Cricket) December 12, 2019
Australian Test Batsman Marnus Labuschagne photographed today at Optus Stadium in Perth. @gettysport @gettyimages #marnuslabuschagne #cricket #ausvnz @cricketcomau @cricketaustralia pic.twitter.com/2UySgV2i7h

— Ryan Pierse (@RyanPierse) December 11, 2019