Tonight South African expat and comedian Trevor Noah will be interviewing Miss Universe on The Daily Show. It's extra special since Miss Universe is of course South Africa's own Zozibini Tunzi. (Watch video below.)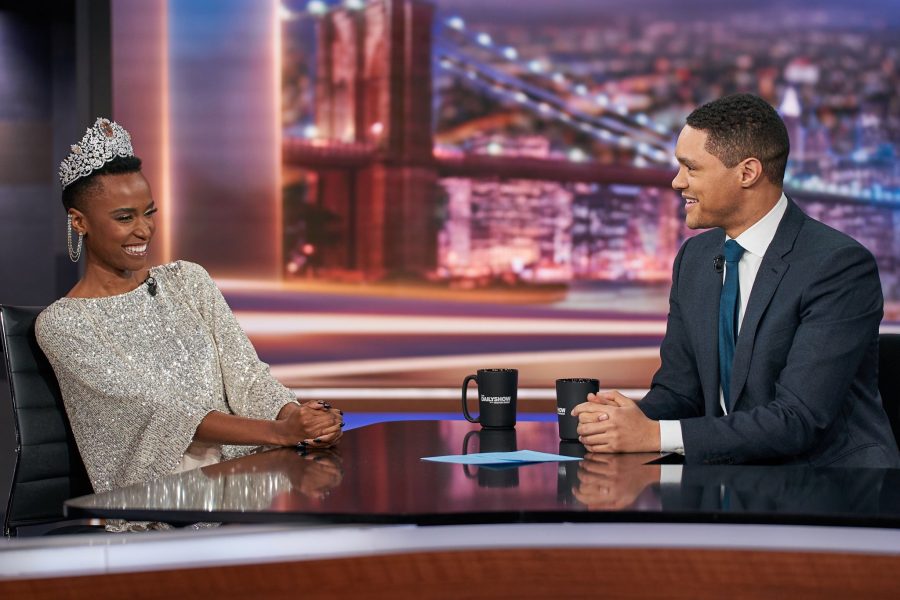 Zozi and the Miss Universe page shared preview photos of the interview – which, with the way they're both laughing and looking at each other, has already had fans hoping that Zozi and Trevor will hit it off romantically!
Zozi, who will be based in New York for the following year, posted photos on Twitter and said: "Best time ever!!! 😃😃Thank you so much @Trevornoah @TheDailyShow for having me. The show is airing on @ComedyCentral at 11pm ET. I'll also share the link of the interview as soon as I get it for those who cannot watch on TV❤️"
On Instagram she said: "I couldn't have thought of a better way to wrap up my interviews. What an incredible first week it has been. Thank you @trevornoah @thedailyshow for having me. You were the perfect host. Catch me tonight on Comedy Central at 11pm ET! 😃"
In the interview, Zozi talks about beauty, racism, the hate mail she's received, educating people on the myth of "the further you are from being fair, the uglier you are" and on gender-based violence in South Africa.
Many South African fans have praised Zozi and Trevor for following their hearts and reaching for the stars.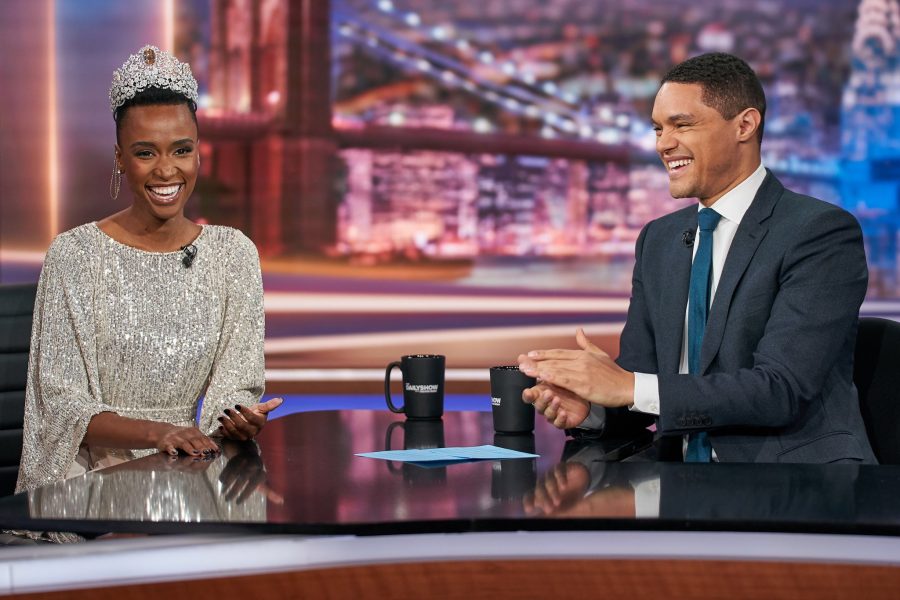 One Twitter user, LaurenAaliyahKolia🦋🇿🇦, said: "The Resilience, Hope, Brilliance & Beauty of South Africa… in one picture. ❤️Now EVERY South African child dares to dream. 🇿🇦🇿🇦🇿🇦🇿🇦"
If you're in SA, watch The Daily Show on CatchUp!
WATCH Trevor Noah Interviews Miss Universe Zozibini Tunzi on The Daily Show
If you can't view the video above, try this:
Tune in TONIGHT at 11p ET to see @zozitunzi on @TheDailyShow. pic.twitter.com/hVECz7JigE

— Miss Universe (@MissUniverse) December 18, 2019
Tune in TONIGHT to see @zozitunzi on @thedailyshow with @trevornoah at 11p ET on @comedycentral! 🇿🇦✨#missuniverse2019 pic.twitter.com/vJ22x3lKiN

— Miss Universe (@MissUniverse) December 18, 2019
P.S. Here's how to take DStv on holiday with you!