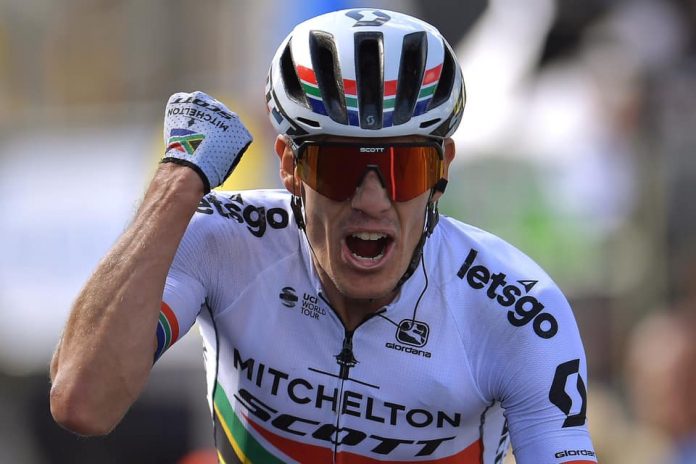 South African cyclist Daryl Impey has been named Best African Cyclist of the Year, thanks in large part to his fantastic stage victory on the Tour de France in July.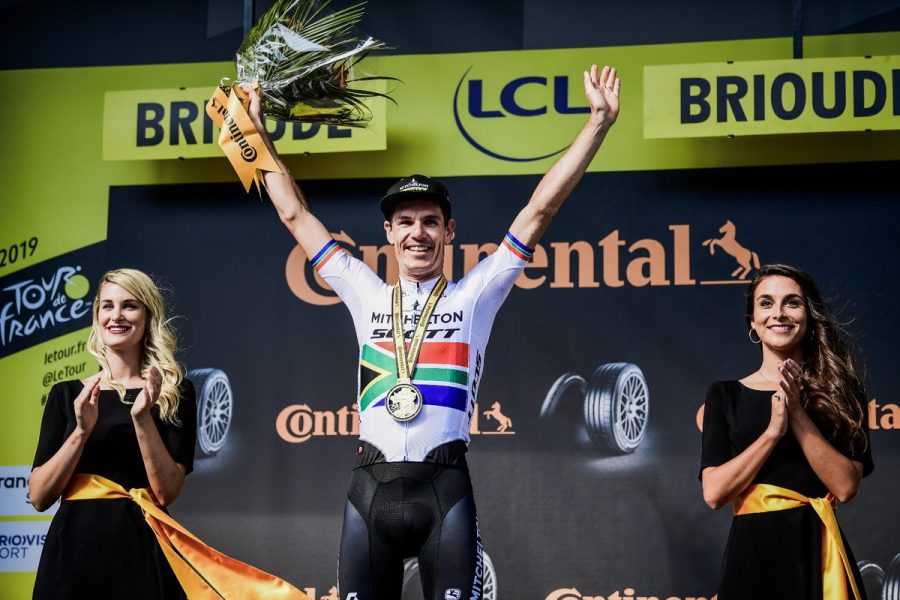 The honour was bestowed upon the 35-year-old sportsman in an event in Gabon last week.
Impey's win of the 170.5-km Stage 9 of the famous Tour de France cycling race, in Brioude, on 14 July 2019 is etched on many South African's memories. We watched proudly as Impey triumphantly pointed to the South African flag on his chest, with both hands, after crossing the finishing line in a very tight finish.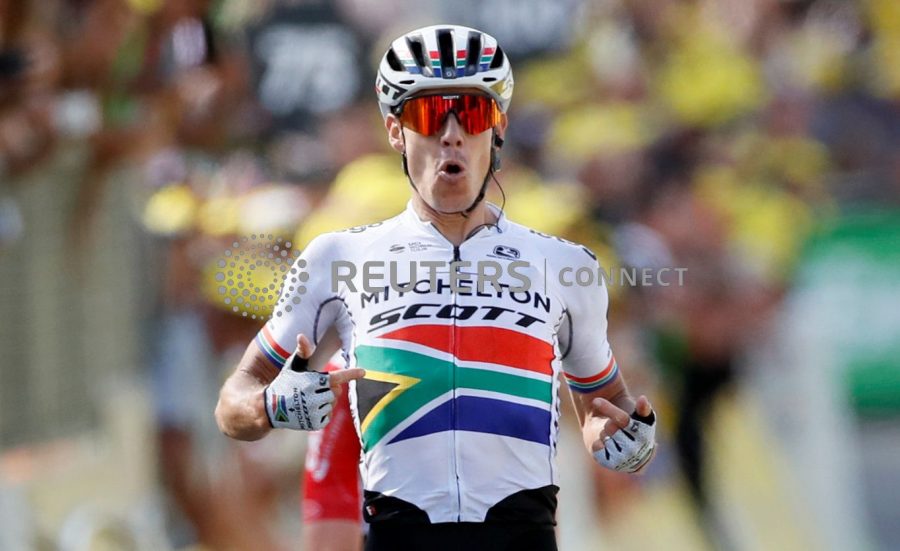 The Tropical Amissa Bongo jury in Gabon included African cycling specialists, federation officials and journalists, as well as one of the best cyclists ever – former cyclist Bernard Hinault from France, sponsor of the event, according to French newspaper L'Equipe.
The award goes to the cyclist who has contributed the most, and helped raise awareness of cycling in Africa. Impey did it with his Stage 9 win in France, as well as his unprecedented back-to-back win of the Santos Tour Down Under in January 2019, the first rider to do so in the race's 21 year history.
Impey was voted almost unanimously to win the 2019 African Cyclist title.
The South African cyclist said afterwards: "It is an honor to win this Trophy after a successful season. But this title does not only concern (my) results, it also has an impact on cycling in Africa. I hope it will give hope to young aspiring cyclists on our continent."
After his success in France, Impey enjoyed a long break in Europe before returning to South Africa.
The next challenge he's looking forward to is competing in the Tour Down Under in Adelaide, Australia, in January to defend his title and hopefully clinch a historic third win a row! It's a race he loves.
He told Cycling Pub that "I think my chances are as good as all the other favourites… It is harder because you have a target on your back, but when your form is good enough, it's still down to who has the best legs in January." (Read more here.)
While all his family and friends are relaxing for Christmas, he's amping up his training, but says he has a "big support structure with my wife making sure I can tick all the boxes and focus on my training".
He's also found time to pay it forward.
Earlier this month the Mitchelton-Scott rider donated his famous shirt from the Tour de France stage win to help raise funds for Rare Diseases SA. A total of R243,000 was raised in an event that Impey called "INCREDIBLE".
Impey said with 1 in 16 South Africans affected by rare conditions and with less than 5% of all (7,000) rare conditions have a treatment available, that "as a parent, it's hard to even think about… imagine seeing your child ill and knowing there is NOTHING you can do to 'fix' them? Hugging my little ones extra tight today."
#ThankYouDarylImpey #InspiringSouthAfrican #InspiringSouthAfricans
In case you missed Daryl Impey's Stage 9 Tour de France win earlier this year:
? Relive the last kilometre in a fantastic duel won by @darylimpey.
? Retrouvez le dernier kilomètre de cette étape et le duel remporté par Daryl Impey.#TDF2019 pic.twitter.com/g3dluQy98d

— Tour de France™ (@LeTour) July 14, 2019