It's a new year, and there's a bumper crop of brilliant international and South African series, movies and documentaries on the cards.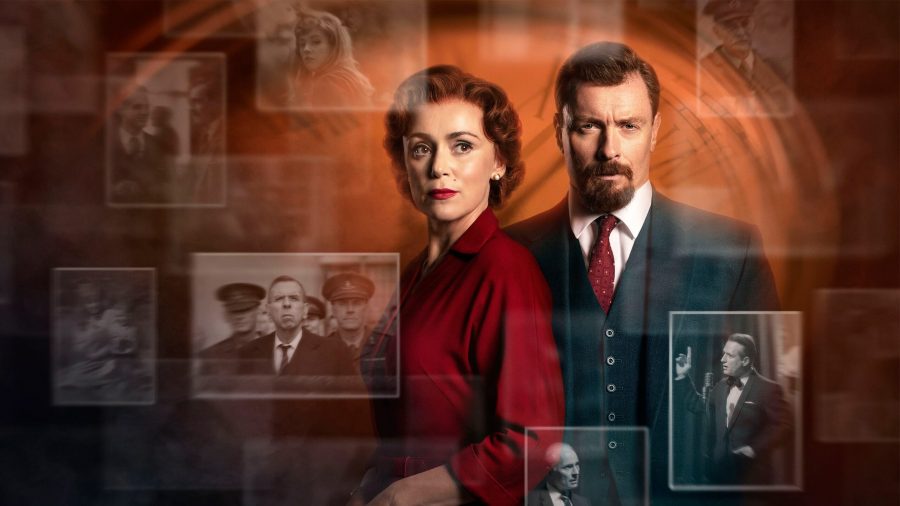 Welcome to 2020! Weren't we all supposed to be travelling in flying cars by now? Transport might not have lived up to our childhood expectations, but never in our wildest dreams did we imagine the awesome entertainment we'd be able to access at the touch of a button.
Here's what's new on Showmax in January 2020.
Our pick of the month is South African prison drama Lockdown S5 which is airing first on Showmax from 30 January. Binge-watch from the beginning before the new seasons starts.
Editor's Choice: International Series
Summer of Rockets S1 | First on Showmax | Binge from 1 January
Created by Emmy and BAFTA nominee Stephen Poliakoff (Perfect Strangers), this semi-autobiographical drama-thriller is set in Britain in the 50s, during the Cold War, where a Russian Jewish inventor of hearing aids is approached by MI5 to undertake a secret mission.
The mini-series stars Toby Stephens (Black Sails); BAFTA nominees Keely Hawes (The Durrells), Timothy Spall (Harry Potter) and Linus Roache (Vikings, Homeland); Gary Beadle (Patrick Melrose); BAFTA winner Mark Bonnar (Unforgotten); Oscar nominee Peter Firth (Victoria); and South African actress Suanne Braun.
The Times praised Summer of Rockets for its "sumptuous cast", "cracking dialogue" and "gorgeous" visuals.
88% critics rating, Rotten Tomatoes
Genius S2: Picasso | Binge from 1 January
Antonio Banderas (Pain and Glory, Mask of Zorro, Desperado) was nominated for a 2019 Golden Globe for Best Actor as the legendary artist, while Alex Rich (Glow) received a 2019 Critic's Choice Best Supporting Actor nomination for his role as the young Picasso. Also look out for Clémence Poésy from Harry Potter and the Deathly Hallows.
The series is exec produced by, among others, Oscar-winning duo Ron Howard and Brian Grazer, who gave us A Beautiful Mind and Frost/Nixon.
83% critics rating, Rotten Tomatoes; 8.4/10, IMDb; Nominated for two Golden Globes – Best Actor for Geoffrey Rush (2018) as Einstein (S1) and Antonio Banderas as Picasso (2019); Won two Emmys and nominated for a further 15. 
Vida S1-2 | First on Showmax | Binge from 2 January
Vida focuses on two Mexican-American sisters in Los Angeles who couldn't be more different or distanced from each other. Circumstances force them to return to their old neighbourhood, where they are confronted by the past and the discovery that their deceased mother was in a lesbian marriage.
100% critics rating, Rotten Tomatoes; Audience Award winner, SXSW, 2018; Over 6m YouTube views for its trailers 
Room 104 S3 | First on Showmax | Binge from 2 January
Created by Jay and Mark Duplass (Animals, Togetherness), anthology series Room 104 returns with 12 new episodes, telling unique and unexpected tales of the characters who pass through a single room of a typical American chain motel.
The room stays the same but every episode features a different story, with the tone, plot, characters, and time period changing with each instalment. There's even a documentary episode this season.
Season 3's cast includes Luke Wilson (The Goldfinch), Sam Richardson (Veep), Aasif Mandvi (Blue Bloods) and Cobie Smulders (Avengers, How I Met Your Mother).
88% critics rating, Rotten Tomatoes. 
Ray Donovan S7 | First on Showmax | Binge from 20 January
Ray Donovan is a fixer, tasked to clean up the messes made by others – some legit, some definitely not. The only mess he can't seem to deal with once and for all is his own personal life. In the seventh season, Ray is still living in New York, seemingly determined to be the person his family needs him to be, even turning to a shrink for help. Meanwhile, his brothers are cleaning up their acts too and Bridget, Ray's daughter, faces the reality of married life.
Jon Voight won a Golden Globe for his portrayal of Ray's menacing father, Mickey, while Liev Schrieber has been nominated multiple times and highly praised for playing Ray.
70% critics rating, Rotten Tomatoes
Editor's Choice: Movies 
Aquaman | 6 January
Jason Momoa stars as half-human, half-Atlantean Arthur Curry in this visually stunning adventure film. When he discovers that a war is brewing beneath the sea, he goes on a life-changing quest to reclaim his rightful place as king of Atlantis. Aquaman can also be seen in Justice League.
Editor's Choice: South African additions
Die Stropers (The Harvesters) | First on Showmax | 2 January
A young man (Brent Vermeulen) competes for his mother's love when she (Juliana Venter) welcomes hardened street orphan Pieter (Alex van Dyk) into their home in rural South Africa. Die Stropers also stars Morné Visser, Erica Wessels and the late Danny Keogh.
92% critics rating, Rotten Tomatoes; screened in Un Certain Regard at Cannes
The River S3 | Express from 1Magic | Daily from 27 January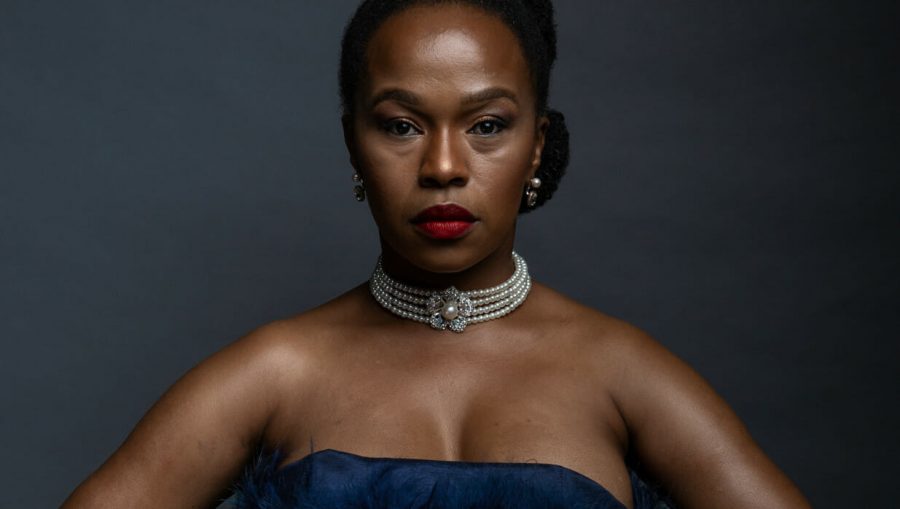 The story of the Dikana and the Mokoena clans continues. They are two families from very different backgrounds brought together by the dirty business of diamond mining. This telenovela is famous for its twists and turns, and this season, coming to Showmax express from 1Magic will definitely be no different.
Lockdown S5 | First on Showmax | Binge from 30 January 
Notorious for its cliffhangers, plot twists and emotional rollercoasters, Lockdown takes viewers into the cells and offices of Thabazimbi Women's Correctional Facility.
As Season 5 picks up, Deborah is under pressure from the Department of Correctional Services, after one death too many at the prison. Arch-rivals Mazet and Tyson are still running the prison yard together, for now.  And Monde is trying to make things right with Vicky (Lauren Jenae), while worrying about her sister Katlego (Natasha Thahane), who's been transferred to Kgotsong Asylum.
SAFTA winners Linda Sebezo and Nomsa Buthelezi are also back as fan favourites Maki and Slenda, while the multi-award-winning Patricia Boyer returns as the hilarious but dangerous Sue.
Every season of Lockdown introduces a new star. This time it's Sophie Lichaba, aka Sophie Ndaba, who became a household name in South Africa during her two-decade-long starring role as feisty receptionist Queen Moroka in the SABC1 soapie Generations.
The most awarded drama at this year's SAFTAs, taking home five awards, including Best Drama
Editor's Choice: Live Sport
Every week Showmax live-streams a selection of matches that includes English Premier League, Italian Serie, LaLiga football, basketball and more. The sports catalogue is available to all subscribers at no extra cost.
To see the latest details of what's coming up next, go to the Showmax Sports page.
Editor's Choice: Factual
Big Cats | Binge from 1 January
Executive produced by Michael Gunton (Emmy and BAFTA winner for Planet Earth II) and narrated by Doctor Foster actor Bertie Carvel, this acclaimed three-part BBC mini-series follows cat species from around the world, including the smallest feline in the world (the rusty spotted cat of Sri Lanka), the rarest cat on the planet (the Iberian lynx) and 'the deadliest cat on Earth' (the tiny African black-footed cat).
8.5/10, IMDb; winner of the 2018 Jackson Wild Conservation Award
Earth from Space | Binge from 1 January
Narrated by Oscar nominee Chiwetel Ejiofor (12 Years a Slave), this four-part mini-series reveals Earth as you've never seen it before. Cameras in space tell stories of life on our planet from a brand new perspective, revealing new discoveries, incredible colours and patterns, and just how fast our world is changing.
The Guardian says, "This breakthrough show captures every corner of the globe in unprecedented detail, giving our planet a health check – and its findings are spectacular."
8.2/10, IMDb
Expedition with Steve Backshall | Binge from 1 January
BAFTA-winning English naturalist, writer and presenter Steve Backshall travels the world in search of adventures from river rafting in the Himalayas to trekking through the jungles of South America to climbing mountains in the Middle East.
Radio Times called it: "A tremendous adventure … (Backshall is) great at explaining things in an engaging, straightforward way and he's clearly as brave as heck."
8.2/10, IMDb
Also launching on Showmax this January
1 January
Broken S1 | Famalam S2 | Guilt S1 | MotherFatherSon S1 | The Orville S1 | Prison Break S1 – 4 & 2017 new season | Tyrant S1 – S3
Animals With Cameras | Attenborough: 60 Years in the Wild | Attenborough and The Sea Dragon | Explorer S11 | Jackie Chan's Green Heroes | Queen Elizabeth: Legacy to the Natural World | Secrets of Area 51
2 January
Bypass | Mars S1 & S2 | Nashville S5
Dirty Dancing
3 January
Howards End S1 | Little Women S1 | Stargate Origins S1 | Stargate Universe S1 – S2
6 January
Code Black S1 – S3 | The Heart Guy S3 & S4
Aquaman | Cheerleader Nightmare | Bridge to Terabithia | City of Ember | Nim's Island | Marshal the Miracle Dog
Tyd met Aleit S5 | Hotel S4
9 January
A Royal Winter
The Kwaito Movement | Afskaal S1 | African Legacy Project
13 January
Ovet | Go Nyelela Ga Puo – Death of a Language
15 January
Projek Dina
16 January
The Letter Reader | Sara se Geheim S3 | Skrywers Anoniem
17 January
Reckoning S1 | Alex Rider S1
*Please note all shows and dates are subject to change.