A South African expat, now living in Spain, has posted an emotional plea for help for his wife after a tragic turn of events.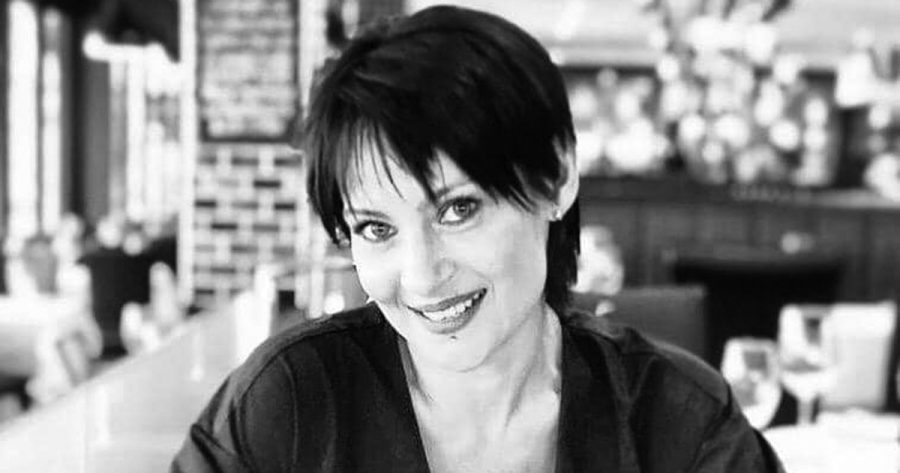 Tim Beckerling, Executive Creative Director at MRM//McCann Madrid, posted his message a few hours ago saying: "THIS IS A CALL FOR HELP! PLEASE READ AND SHARE!!! My Wife, the bravest woman I've ever known, the love of my life, Chantell Catherine Marshall is in a desperate fight for her life in a hospital in Austria.
"What should have been a holiday has turned into a wide-awake living nightmare.
"She had come to Spain 2 weeks ago to join me after months apart and to apply for her residency, traveling on a tourist Visa so we could be together while she waited for it to come through. We were so excited to see each other. Her residency is in process and should be approved any day now.
"So, after a short time together in Madrid, where she had already been complaining of a sore back which we just thought she may have pulled during all the packing and traveling to Spain, we had booked to come to Austria with friends, which was enormously exciting.
"The day after we arrived, she had excruciating back pain, so we went to the nearest clinic in Innsbruck and had scans done, which revealed 2 broken vertebrae in her back. Tumors had apparently weakened the bones, which then fractured, putting her at immediate risk of paralysis.
"Frightening news that took the wind out of both of us.
"She has battled Cancer for years with varying degrees of success, going through periods of treatment, great health and then the disease gaining ground back again. They quickly admitted her and I immediately called her medical aid, Discovery South Africa, who were to our surprise rather reluctant in confirming cover for her scans and admission.
"We had kept her on cover until her Spanish residency was sorted and her National Health Insurance kicks in and then were going to cancel it. She has been a client of theirs for over a decade and it seemed a bit strange, but Chantell's broker said that they just needed more info, so to just keep on with the scans, supply them with the info and they'd get on board soon enough. An X-Ray, 2 CT scans and an MRI later, we sent them what we had and then came some dreadful news.
"Although there is International cover on Chantell's policy, in her case because the break is related to a pre-existing condition, Cancer that they've been covering treatment with her for years, this time they would not cover it.
"Full panic set in. I wrote a letter pleading our case and sent it on, along with as much info on her treatment as I could get my hands on. In the meantime the treatment plan from the doctors in Austria was very vague and basically she has been kept stable since Sunday, with no clear view on treatment, probably awaiting the outcome of the insurance discussions, but we're not sure as communication with us has been so poor. Discovery's review of the case came back unchanged, no international benefit granted, she is only covered in South Africa and emergency evacuation from Europe is not included in her policy.
"An Air Ambulance to get her to South Africa costs R1,1 million. They have said for the necessary surgery to get her travel ready on a normal plane, they will only pay an equivalent rate to what the procedure would be in SA, which we fear will be drastically short and means weeks in hospital.
"And the scans and inpatient care thus far and during recovery are not covered and will be for our account, already I fear in the 100s of thousands. American Express España who offer insurance on airline tickets bought with their cards also pulled the pre-existing condition card on us, not willing to cover a cent.
"We can't move her ourselves without putting her at severe risk. And then, where to? We are stuck, and terrified. I'm terrified that her condition is only getting worse the longer we wait to get her treatment and I'm terrified that unchecked and uncovered we will owe millions in medical bills that we can't afford.
"We need help guys, we are drowning here. She needs a way home, or for Discovery and AMEX to see how wrong this is and stand by someone who has been a client of theirs for years.
"PLEASE SHARE THIS, speak to people you know who could make a difference and please help me to get this beautiful woman the care she desperately needs. Thanks"
A couple of hours after Tim published his post, Chantell shared it saying: "My loving husband wrote this plea for help, our hands are tied, we are physically, mentally and emotionally shattered.
"Please share this post far and wide.
"Someone in one of these corporations needs to have a heart and sense the urgency in this matter. I didn't ask for my bones to break and lie in a hospital bed for days on end in a country with the most beautiful landscapes.
"It's not fair."
Friends and strangers have rallied to help, offering to set up a fundraising page or help in any way possible. Some have offered practical advice including that "Netcare911 coordinates international retrieval flights and can assist with motivation for Discovery South Africa. Spinal fractures are a PMB, whilst they may have a possible underlying cause from a preexisting condition, their acute onset makes them a medical emergency which should be covered…"
SAPeople has asked Discovery to comment, which they say will be provided on Saturday or Monday. We will update as soon as we hear from them.
UPDATE: With time an essence, Tim has set up a fundraiser for Chantell here.