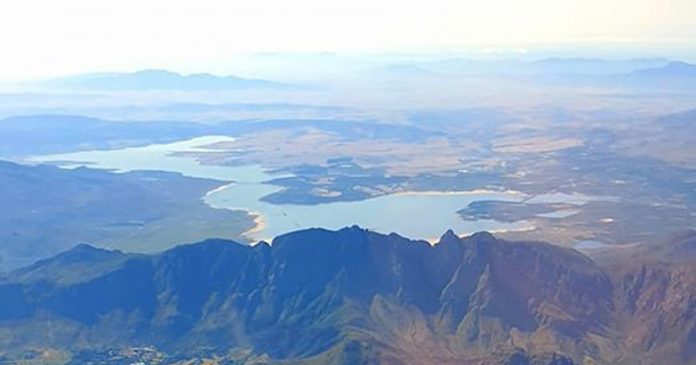 Although average Western Cape dam levels are better this year than last (and a lot better than some drought-ridden parts of the Eastern and Northern Cape), residents are requested to please continue being careful with their water usage as the forthcoming rainfall is predicted to be less than usual. SAPeople contributor Stan Sanetra captured this great photo yesterday showing the state of Bergriver Dam and Theewaterskloof Dam, Cape Town's main source of drinking water.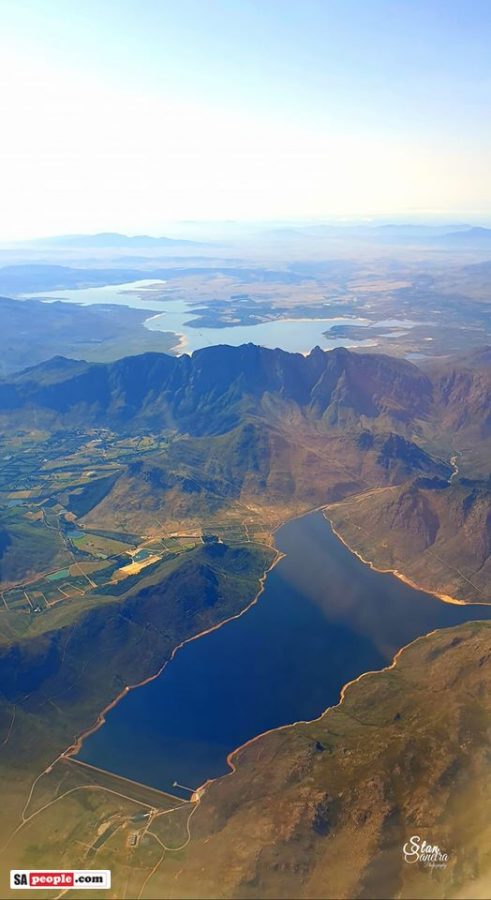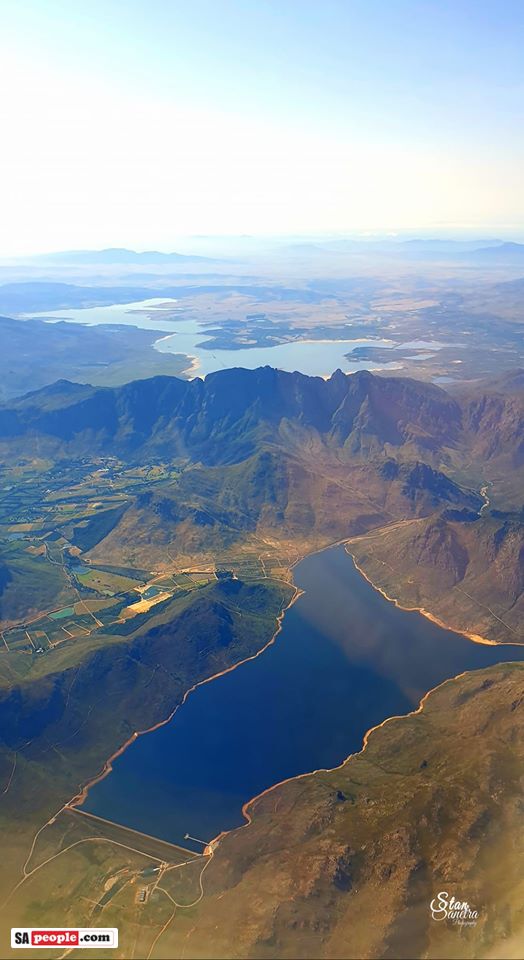 For the City of Cape Town, average dam levels are almost 10% higher than last year – 73.2% in 2020, compared to 63.3% in 2019.
Theewaterskloof Dam has made one of the most significant improvements – at 65.1% yesterday (Monday 13 January 2020), compared to 48.9% last year.
While parts of South Africa are still sadly suffering from a long drought, it is WONDERFUL to see the above view of Theewaterskloof Dam, which made headlines around the world when it nearly dried up completely, hurtling Cape Town towards Day Zero when residential taps were going to be switched off.
It was thanks in large part to residents and tourists changing their habits, to preserve the water, that helped to delay Day Zero until adequate rains arrived.
Berg River Dam is faring even better at 88.1% capacity.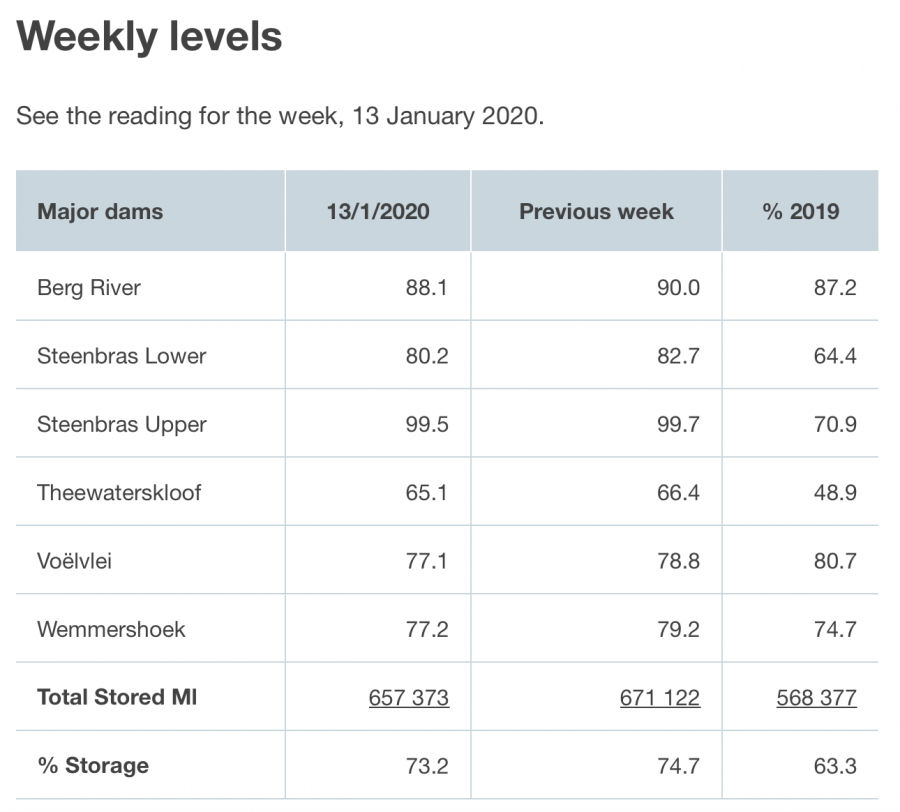 On a provincial level, the Western Cape's average dam level is at 53.9% with WC Environmental Minister Anton Bredell cautioning that current predictions reveal the coming season may not deliver as much rainfall as is needed for the entire province.
"This means we continue to proactively urge communities across the entire province to use water responsibly. We need to permanently reduce our water use as the resource is finite and demand keeps increasing," said Bredell.
The Karoo region – where Gouritz River has a dam level of only 15.5% – poses the most concern.
Bredell said: "The area continues to rely largely on groundwater for drinking and presently all communities still have sufficient drinking water.
"Farmers in those regions continue to be most affected and we urge them to contact the provincial department of agriculture for assistance."
The Eastern Cape meanwhile is experiencing its worst drought in about 100 years – with only 35% of average rainfall received in 2019. The crisis was featured on Carte Blanche last night, and can be streamed in full from today if you live abroad (watch here), in most countries (not all, sorry!).
The Eastern Cape's Water Crisis

Agri Eastern Cape president, Doug Stern says this is the worst drought in a hundred years. More with Claire Mawisa tonight at 7pm on Carte Blanche.

Posted by Carte Blanche on Friday, January 10, 2020