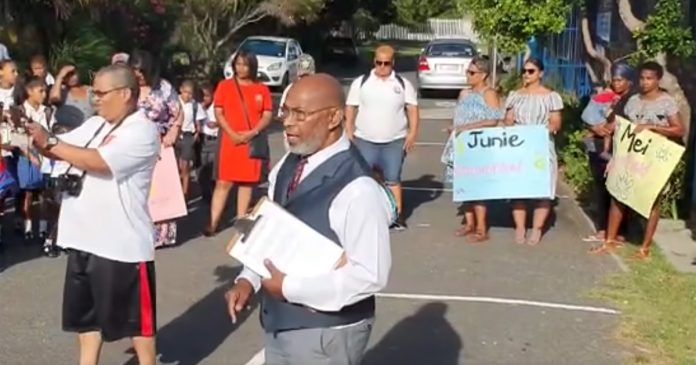 South Africans have praised Bergville Primary School principal – Aleem Abrahams – for his speech to the community, encouraging parents to nurture good values at home.
Speaking outside the school in Bishop Lavis, Cape Town, Abrahams said schools can't nurture good values in a child if they haven't been instilled at home.
He urged parents, schools and community members to nurture good values like respect, care and honesty.
According to the SABC Western Cape, Abrahams was speaking during a protest at the school by parents and educators for better values in the community.
Abrahams says if good values are instilled in children at home they will have a better foundation for learning at school.
WATCH South African Principal Encourages Good Values to Start at Home
WATCH: The principal of Bergville Primary School in Bishop Lavis, Aleem Abrahams, has called on parents, schools and community members to nurture good values, such as respect, care and honesty. He was speaking during a protest at the school by parents and educators for better values in the community. Abrahams says if good values are instilled in children at home they will have a better foundation for learning at school.

Posted by SABC News Western Cape on Wednesday, January 15, 2020