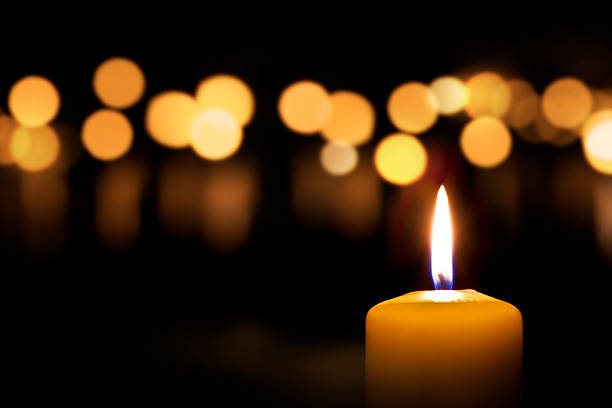 Eskom CEO, Andre de Ruyter, today warned South Africans of more "intensive loadshedding" to come as the power utility battles to come to grips with the country's energy crisis. But there is a plan and light at the end of the tunnel!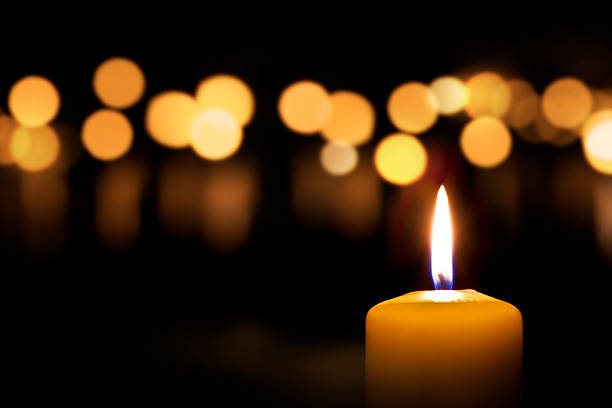 Eskom will be changing its maintenance philosophy and will "enter into a long-term partnership with the original equipment manufacturers so that we can be sure that we have the appropriate skill and the appropriate commitment from those suppliers to improve the performance of our assets," said de Ruyter.
He added that on the way to achieving this "we will, unfortunately, have to expect some increase in load-shedding. We are going to have to do this in a structured and carefully managed way. We have to give ourselves the space to fix what needs to be fixed."
Eskom also plans to buy in electricity from entities that have excess electricity and increase its demand management efforts.
Eskom apologises to South Africans
In a statement announcing loadshedding from 09h00 this morning to 06h00 on Monday, Eskom said: "We apologise to South Africans for the negative impact this may have on them. We want to assure the nation that critical maintenance is being done to units on planned outages as well as some of those on unplanned outages to ensure their timeous return to service.
"We will use the weekend to replenish dam levels for pumped storage schemes and diesel for open cycle gas turbines."
DA says it's proof Eskom is in a 'death spiral'
Ghaleb Cachalia, DA Shadow Minister of Public Enterprises, said in a press statement that De Ruyter's "devastating announcements" reveal the "true death spiral Eskom finds itself in".
Cachalia says it's urgent time the nation is transitioned away from reliance on Eskom, and reiterated its call for South Africans to be given the power to choose between alternative electricity generation options "which currently the ANC government is doing everything it can to block".
De Ruyter says loadshedding and new maintenance plan essential
Addressing a media briefing on Friday in Johannesburg, de Ruyter said if Eskom does not implement this new maintenance plan, there is a very real risk that the deterioration in its system performance will continue. He said the system – which is constrained, unreliable and unpredictable – needs to be fixed.
In adapting the new maintenance plan (described above) De Ruyter says Eskom will "endeavour to address skills transfer that we make sure that we don't remain dependent on these contractors but that we build up our own skills base as we perform our maintenance".
Last December, Eskom implemented stage 6 load shedding for the first time in its 96 year history.
"This is a highly regrettable incident, in a certain way it demonstrates the depth of the crisis we find ourselves in and creates a burning platform to turn the organisation around and make sure we implement the necessary steps that are required to improve our performance," de Ruyter said.
Eskom will focus on five primary objectives in an effort to improve its performance. These include achieving operational stability, improving income statements, addressing the balance sheet, addressing corruption and carrying out organisational restructuring.
"There are number of opportunities for South Africa's household, industry and mining to be more efficient in how we use electricity," he said.
Improving income statements
According to Eskom, at the end of December 2019, arrear debt by municipalities was at R26.8 billion, including interest and the debt of individual users sat at R16.5 billion
"I am encouraged by the strategy that our distribution division has implemented since May of last year to enhance revenue collection. Since the implementation of this strategy the payment rate in Soweto for example has improved from 12% to 23.9%," de Ruyter said.
Eskom will continue discussions with government through various formal structures as an inter-ministerial task team has been set to address municipal debt.
Corruption
The power utility is also accelerating its efforts in the lifestyle audits and forensic investigations.
"We are aware that any traces of corruption still remaining within Eskom will hinder our efforts to turn around the organisation and also impact our finances negatively," de Ruyter said.
The entity is working with law enforcement agencies to apprehend those who are guilty of maleficence.
The power utility is also pursuing civil claims to recover monies from entities and individuals who have benefited from contract entered into unlawfully with Eskom in the past.
Balance sheet
Eskom is looking at optimising various costs, such as operating costs as it spends an enormous amount in procuring goods and services, including primary energy, coal as well as fuel oil.
"While we are grateful for the support that we have received from National Treasury, the amount of R250 billion that has been made available over a 10-year-period, we understand that we cannot rely on continued bailouts as a way forward.
"We have to fix Eskom operationally as well as financially and run it like a business if we want to demonstrate that we have earned the trust of both our shareholders and our lenders," de Ruyter said.
He said Eskom also needs to have appropriate cost reflective tariffs.
Eskom has presented to the board a strategy that will allow it to divisionilise the entity.
"There is a great need for us to enable the turnaround of Eskom by restructuring our company. We are in the process of appointing boards for each of these entities. We should be able to finilise these appointments hopefully during the course of next week," he said.
De Ruyter said the restructuring will allow Eskom to be run in a transparent, effective and efficient way.
"It will set us up for success. It's a critical step for us to embark on this strategy," he said.
Sources: Eskom, SANews and DA