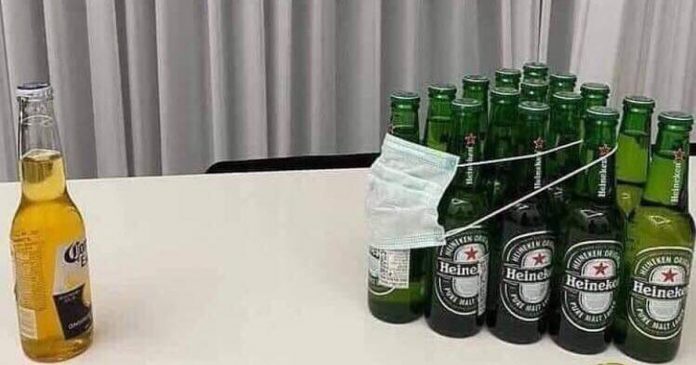 As WHO declares the new Coronavirus a global health emergency, this message is going viral in South Africa. Source unknown (let us know if you know!), but sent to us by several SAPeople readers living in SA:
Virus breaks out in China:
China races to build hospitals in 6 days. (See video at bottom of page.)
Virus breaks out in South Africa:
– Government establishes a commission of inquiry.
– Hospital staff strike demanding an increase, whilst thousands die.
– Corona beer images become memes. (See below)
– EFF somehow links the virus outbreak to WMC and/or Apartheid.
– Helen Zille tweets something about the virus which doesn't choose colour and black twitter goes mad.
– Afriforum wants to build an Afrikaans only hospital.
– Cyril Ramaphosa is shocked.
– Street mobs attack nurses demanding vaccines and set hospitals on fire.
– Twitter makes it political.
– Jacob Zuma is riding his quadbike at Nkandla.
– Nandos advertise its chicken as being INFECTIOUS(ly) delicious.
– Zondo commission is yet to deliver its report.
PS Please note: the above is a joke, not factual! (Apart from the Chinese hospitals!)
WATCH VIDEO: China builds two hospitals at top speed for Coronavirus patients