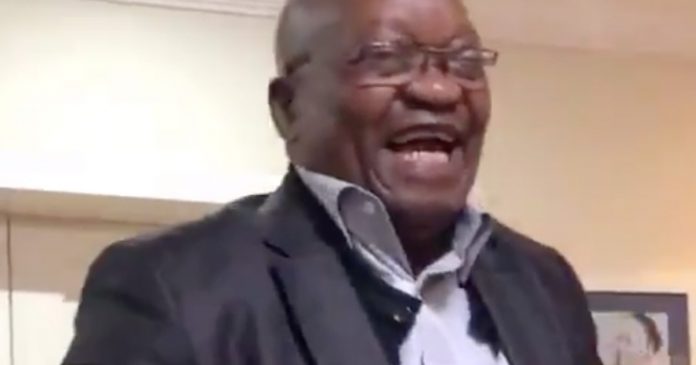 Jacob Zuma's so-called 'sick note' has generated more than just an arrest warrant for the former SA President. It's also triggered headlines internationally, and jokes and memes on social media. South Africans always, always have humour!
Here's Zuma's 'sick note' provided in court – which, complete with altered dates, is in itself humorous without needing further doctoring! This note was presented to the Pietermaritzburg High Court to explain Zuma's absence from the hearing yesterday, where he is facing multiple corruption and money-laundering charges in connection with an arms deal in the late '90s.
Jacob Zuma's sick note????? pic.twitter.com/sdAHQsR11Z

— MJ Ncube (@mjncubeOfficial) February 4, 2020
eNCA explains why the legitimacy of the sick note is questionable, including that the health care practitioner who signed it needs to be verified (signed apparently by Dr ZK Moteni – but without a matching practice number).
[ICYMI] Jacob Zuma's lawyers presented a sick note to court on Tuesday. eNCA's Michael Marillier explains what the note meant. Courtesy #DStv403 pic.twitter.com/K8xORLfyJ5

— eNCA (@eNCA) February 5, 2020
And here are just some of the jokes, memes and responses posted by South Africans…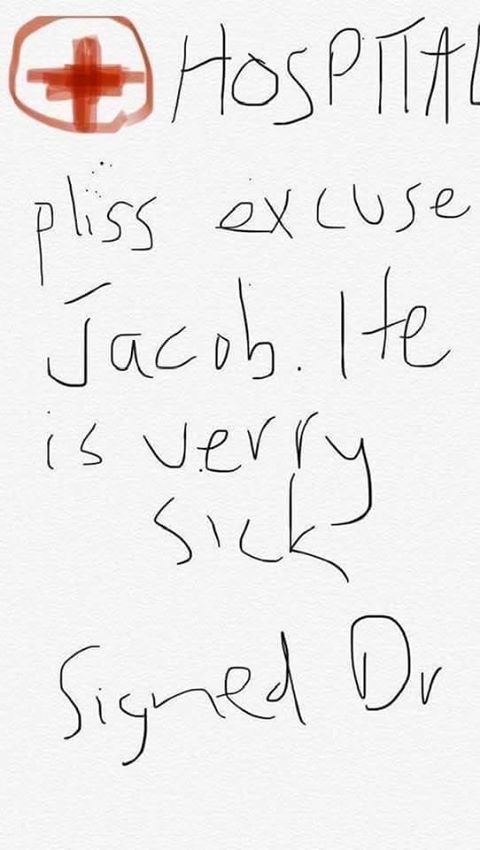 Exclusive leak! Jacob Zuma's sick note???#ZumaTrial #leak #satire pic.twitter.com/j8bow9OrL6

— Mode : Random (@ModeRandomTees) February 4, 2020
JZ's sick note. (looks legit) #JacobZuma pic.twitter.com/vYcO7TthlA

— Gaffer Wiles (@gafferwiles) February 5, 2020
And award-winning South African cartoonist Zapiro produced this brilliant certificate with medical conditions listed that include "bullshitosis" and "conscience cancer, stage eleventy"!
The court issued an arrest warrant for Zuma, which is stayed until May when the hearing resumes.
@chestermissing joked on Twitter: "There's an arrest warrant for Jacob Zuma for faking being sick. You can sell a whole country to foreigners, take millions in bribes, they'll do nothing. But forge a sick note and they'll arrest you. It's a matter of hours before he tells us he has coronavirus."