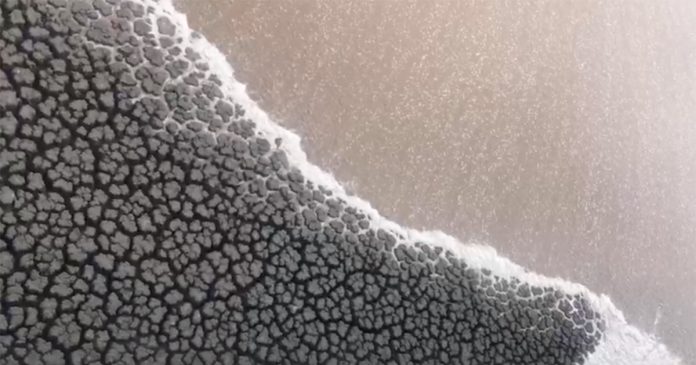 Heavy rains have fallen over parts of South Africa resulting in chaos and flooding (in the West Rand particularly), but also bringing much needed water, relief and hope to parts of the country which have been suffering during one of the longest droughts in SA's history. Watch here as water can be seen filling up an incredibly dry and parched dam floor in the Karoo:
Dankie HERE! Ons dam kry water.

Posted by Riaan Pilcher on Friday, February 7, 2020
The above video is believed to have been filmed at Nqweba Dam on the Sundays River, near Graaff Reinet.
WATCH VIDEO: 10 Gates opened at Hartbeespoort Dam
After heavy rains filled up the Hartbeespoort Dam, the 10 gates were opened. The sirens that can be heard were warning residents…
Gauteng Floods
The SA Weather Service (SAWS) issued an alert early Saturday morning asking residents to avoid the roads today and be "very vigilant".
In an update this afternoon, SAWS extended a warning of "flooding – from continuous on and off showers" in Gauteng for the rest of the day (until at least 23h00).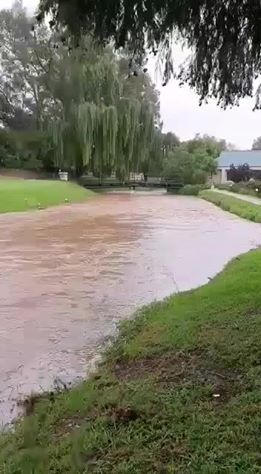 Witkoppen Road at Fourways in Johannesburg, was flooded earlier on Saturday, looking more like Witkoppen River! The road has been reopened.
Streets are flooded at Witkoppen Rd Fourways Johannesburg due to heavy rain ⛈️🌧️🌧️📽️Jaco Engelbrecht @SAWeatherServic @sawx_sa_weather @eNCA @eNCAWeather @_ArriveAlive @maroelamedia @JohannesburgZA @venter_annette @debeer_anika @JoelGuy_ @zarsg @Netwerk24 @SABCNewsOnline pic.twitter.com/WweLZmwRdx

— ReenvalSA (@ReenvalSA) February 8, 2020
SAWS also issued warnings for parts of the Eastern Cape, North West, KwaZulu-Natal and Free State provinces; and a 'watch' in parts of Mpumalanga for "severe thunderstorms with possible heavy rain".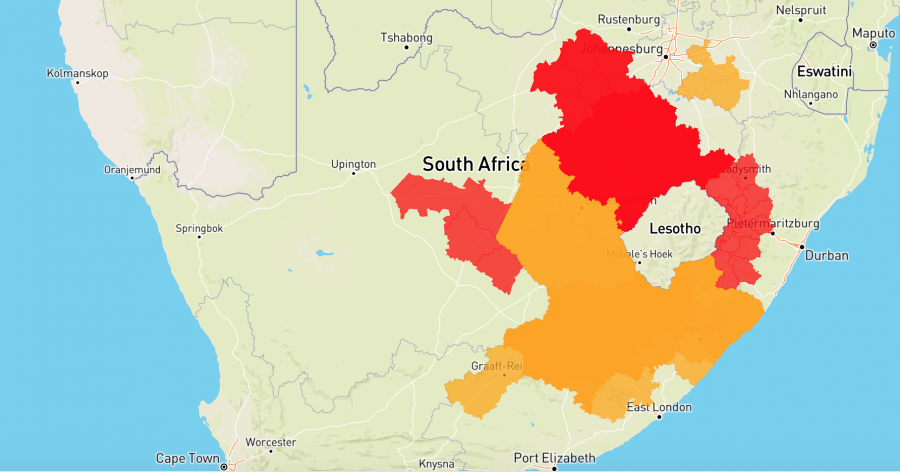 In Roodepoort yesterday, a video was taken of the incredible scene as water cascaded down the waterfall at the Walter Sisulu Botanical Garden.
WATCH VIDEO Waterfall in Roodepoort gushes down after heavy rainfall
In the Karoo in the Eastern Cape, the scenes looked miraculous…
Here's Sunday's River, in the Graaff Reinet area, now flowing strong. Video by Christo Vermaak.
While the scenes are wonderful, there was chaos in Joburg this morning with the heavy rain, which started last night, and continued today… with bridges and roads being closed, and concern for those in informal settlements living alongside the Jukskei:
— Nduduzo Nxumalo (@NduduzoNxumalo4) February 8, 2020
This was the good rain of last night coming down the rivers now 👌🏼#Jukskei Park JHB is flooded. Juweel Road, Witkoppen Robyn Lower closed. #Flooding @pmcafrica @tito_mboweni pic.twitter.com/OYjTIgryx6

— Peché Africa 🇿🇦 (@pmcafrica) February 8, 2020
Olifantsfontein 🌧 pic.twitter.com/Qf9LGeipXX

— Ⓜ️ 🅴🅻🅻🅴🆃🅷 (@Melleth_The_1st) February 8, 2020
Gauteng publicist Georg Knoke explained: "When it rains in Joburg, underlying structural issues come to the fore – like in any other city!"
He added: "So far around 140 mm of rain have blessed us here! And that's fantastic news!"
BUT THE DROUGHT'S NOT OVER
It's important to note that although the rains bring relief and some areas have had some very good rains, it's not all… and "it will still take a couple of years for farmers to see the result of the rains in their crops – provided more rain falls," according to Deon Smit, Founder of SA Water Warriors.
Smit told SAPeople this is still an ongoing project. If there is any way that you could help the farmers, please donate via PayPal (deon@sawaterwarriors.org) and Back a Buddy.