President Cyril Ramaphosa is being urged to announce on Thursday – when he delivers his State of the Nation Address (SONA) – that he will send the Copyright Amendment Bill back to Parliament for reconsideration. If nothing else, it would be an ideal opportunity to announce some good news "amidst the doom and the darkness", says Collen Dlamini, Chairperson for the Copyright Coalition of South Africa (CCSA).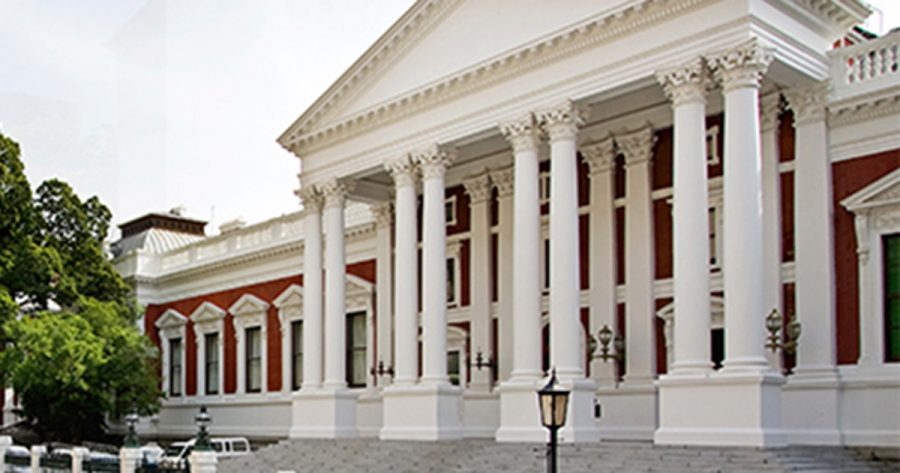 "This (announcement) will bring much-needed relief to the many South Africans worried about the Bill's impact on intellectual property rights and our beleaguered economy," Dlamini said in a press statement Wednesday morning.
With the US narrowing its list of countries considered developing and least-developed (which could eliminate special preference for countries like South Africa), the Copyright Amendment Bill – in its current form – will compound this loss with negative far-reaching consequences on growth and jobs, says Dlamini.
Dlamini lists the following examples:
A socio-economic study conducted by Price Waterhouse Coopers found that 1,250 jobs will be lost in the publishing industry alone if the Bill is enacted.
Global multinationals have also warned that they will no longer be able to invest in South Africa under the precarious intellectual property regime established by the Bill.
The Office of the United States Trade Representative is currently conducting a review of South Africa's eligibility for the Generalized System of Preferences (GSP) under the United States Trade Act. An adverse finding would threaten R34 billion in export revenue derived from trade with the United States of America.
"These avoidable economic consequences of the Bill, over and above the extensive list of South Africa's existing challenges, will have crippling consequences," says Dlamini.
"Besides its economic impact, the Copyright Amendment Bill is unconstitutional as it violates the right to property, arbitrarily depriving content creators of their intellectual property rights."
As such, says Dlamini it's imperative that the Bill be sent back to Parliament. This will allow industry players to engage further amongst themselves and with the government to find consensus on a way forward.
"The creative and cultural sector has languished in limbo long enough. A decision on the Bill is long overdue. At SONA, the President has an opportunity to halt the job losses and trade disruptions which are looming as a result of the Copyright Amendment Bill."
Dlamini says the Copyright Coalition of South Africa – which represents a broad consensus of publishers, composers, writers, authors and more within the creative and cultural sector – therefore urges President Ramaphosa to refer the Copyright Amendment Bill back to Parliament.