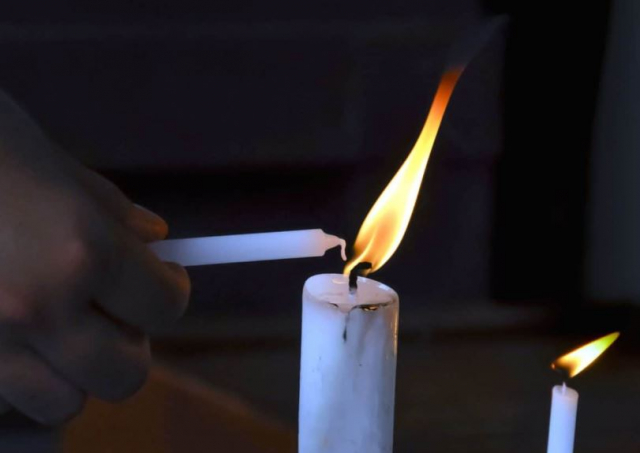 Eskom announced on Sunday that it would stop rotational loadshedding at 21:00, but that sadly the "probability of loadshedding during the week remains".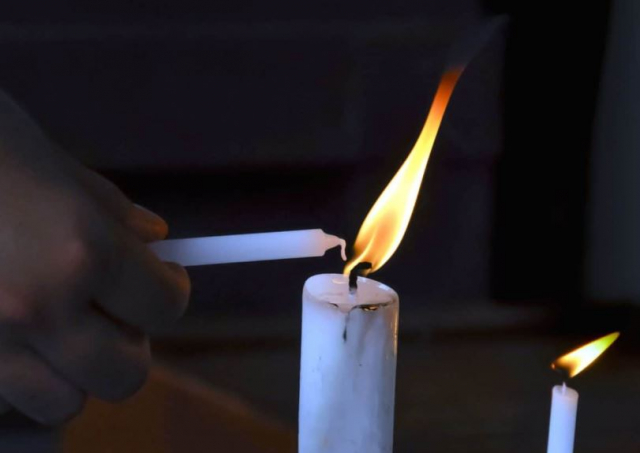 Eskom said it was able to stop tonight's Stage 2 loadshedding because the emergency generation reserves had adequately recovered.
South Africa's power utility said that the load shedding over the weekend had helped it to reduce the usage of the emergency diesel reserves and to replenish pumped storage schemes… which does bode well for the week ahead, placing Eskom in a better position to meet demand.
BUT before South Africans get too excited, Eskom did caution that despite having more generation units in service "the prognosis for next week is that the probability of loadshedding remains".
Eskom reminded its customers that loadshedding could be implemented at "short notice"… because of the constrained and unreliable generation plant.
The state owned entity explained again to South Africans that "loadshedding is a highly controlled process implemented by the System Operator to ensure the security of the power system and to prevent a national blackout. Inconvenient as it is, loadshedding is the only way to protect the entire electricity system."
South Africans were also reminded that there is the possibility of increased loadshedding over the next 18 months "as we are conducting critical maintenance to restore the ageing plant to good health".
While many South Africans have complained about the unpredictability of the loadshedding – "From an announcement of none, to Stage 2 to Stage 3!" complained one Twitter user – others have done what South Africans do best – used some humour to make light of the situation: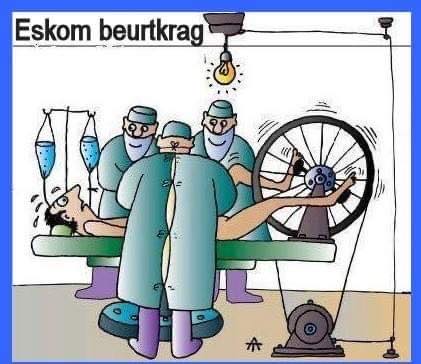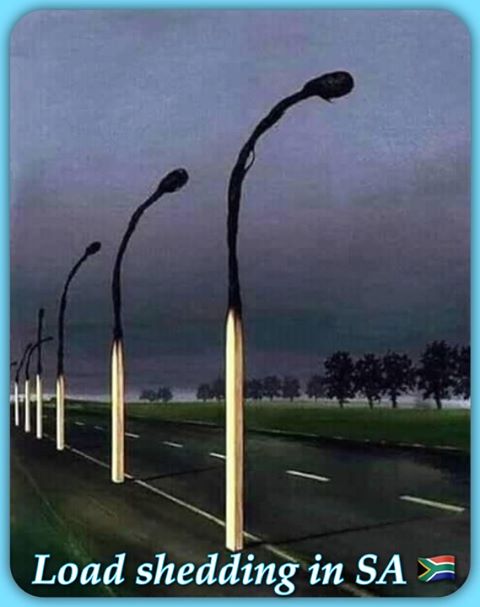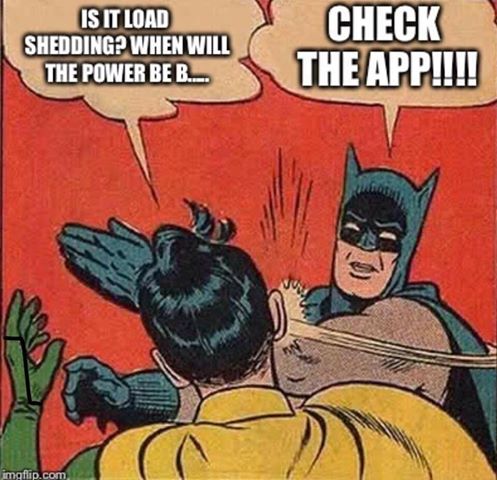 To check on loadshedding schedules, visit:
https://loadshedding.eskom.co.za