There are about 85 South Africans currently stuck in China, despite wanting to be evacuated and returned to South Africa in light of the outbreak of the new Coronavirus, according to the Democratic Alliance (DA).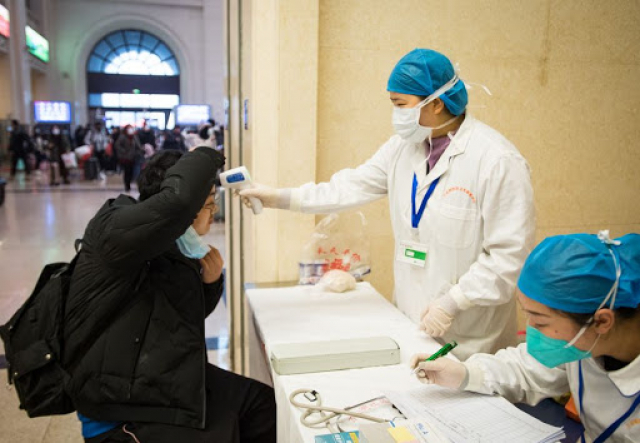 In a statement today, Darren Bergman MP – DA Shadow Minister of International Relations and Cooperation – said whilst the DA was "heartened" to learn that some South African students and teachers had been evacuated from China, it was "disappointing to hear that these 85 South African citizens were being completely ignored by the South African government".
He said the DA has been fielding "frantic calls from concerned parents and family" and often has to offer the support that the South African government should be offering.
In a letter to Minister Naledi Pandor (seen by SAPeople), Bergman has asked her to make an urgent Executive Statement to the National Assembly as to why only half the South African community in China were assisted out of the country, and the other half has been left to their own devices.
Bergman says: "When something major like an evacuation takes place, it is vital that the reasons why that evacuation was allowed and the other was not is conveyed, so that it alleys any fears that politics was at play."
Bergman claims the South African Embassy in China's response to the outbreak has been "far from perfect with allegations of aggression, lack of communication and now a further closure until further notice without any South African contact number being conveyed".
The DA implored SA officials to be more supportive of those South Africans who are still left behind.
"Furthermore, the DA calls on DIRCO and the Department of Health to implement proper procedures for those entering South Africa from China such as placing people returning to the country under quarantine for 14 days at the Waterkloof Airforce Base, as temperature control is simply not an accurate enough reflection of the presence of the virus," said Bergman.
South Africa has not had any confirmed cases of the Coronavirus.
South Africa's Minister of Health told Carte Blanche last Sunday that so far decisions have been made with the interests of "both South Africans inside South Africa, and those in China" taken into account. (P.S. If you live overseas – you can watch Carte Blanche here.)
WATCH Coronavirus: Extended interview with the Minister of Health | Carte Blanche | M-Net
MORE
South African teacher in Shanghai describes self-imposed Coronavirus quarantine