A 59-year-old German tourist is alive and well today thanks to two unidentified Good Samaritans who rescued him after he was swept out to sea by rip currents at Herolds Bay in the Western Cape, South Africa, on Friday.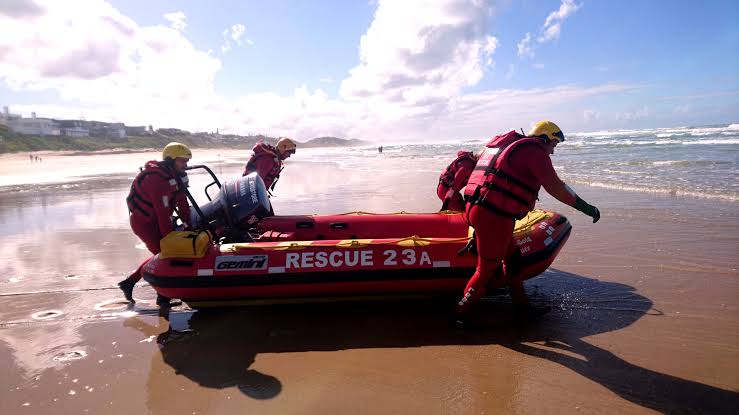 The Good Samaritans were a surfer and body boarder who apparently used their boards as flotation to rescue and secure the distraught holiday maker in the surf-line, and keep him safe until an NSRI rescue swimmer and two lifeguards arrived with rescue torpedo buoys.
Warren Page, NSRI Wilderness duty controller, said the NSRI received an activation call just after 16h00 following eye witness accounts about the man being caught in the currents.
"On reaching the casualty and the good Samaritans in the surfline the rescuers took over and they assisted the man to shore safely. The surfer and the body boarder also reached the shore safely," said Page.
According to the NSRI, the man was on holiday in South Africa from Germany, with his wife. The couple was visiting friends from Austria who live near to the Garden Route's Herolds Bay.
Thanks to the swift rescue assistance given by the mystery heroes, the German tourist required no medical attention and was able to be reunited with his relieved wife and friends on the beach.
NSRI commended the two unidentified good Samaritans , as well as the eye-witnesses who raised the alarm and "provided in-depth and accurate information to the responding rescue resources as the incident was unfolding which contributed to the successful rescue", said Page.