A father of four, who recently tragically lost his wife when she gave birth to their twins, has been overwhelmed by the support of South Africans nationwide… after he had a chance meeting with a stranger at Cradlestone Mall on the West Rand in Gauteng.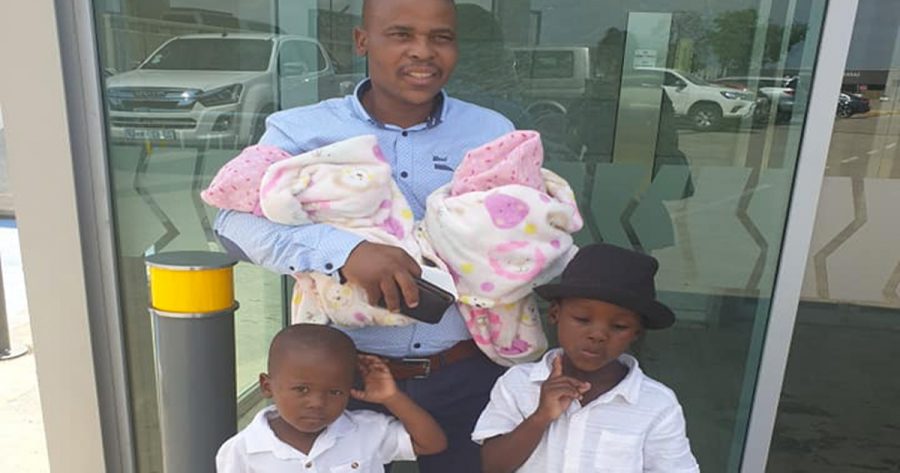 The stranger was mother of two (Tanya and Neels) and grandmother of three Alett van Zyl, and in an act of Providence, she not only spotted Samuel Nonyane (Sam) carrying his three-week-old twins in the shopping mall… but cared enough to ask where his wife was to help.
Tragically, Sam told her, his wife had died during childbirth from internal bleeding, after doctors didn't realise she was carrying two babies. Sam is now looking after his newborn twins and his three- and six-year-old sons.
Alett shared Sam's story on Facebook and has since been inundated with so many donations and offers of help that on Saturday she asked everyone to "please have patience with me… this has turned into a MASSIVE VIRAL POST". She said she is "blown away" and that "Sam is without words. He thanks each and every person for everything from the bottom of his heart."
The first drop-off was this weekend. Alett told SAPeople that Sam, who has worked full-time for many years, got stuff to help him through the weekend.
In a post on Tuesday, Alett had shared photos she took of Sam with his children at the shopping centre.
Her letter was addressed to fellow Featherbrooke residents and friends in Krugersdorp… but it soon went viral around the country and was shared over 4,000 times, and drop-off points were located where people could donate anything for the family.
Alett described Sam's "sorrow and pain" after his wife died during the birth of their baby girls.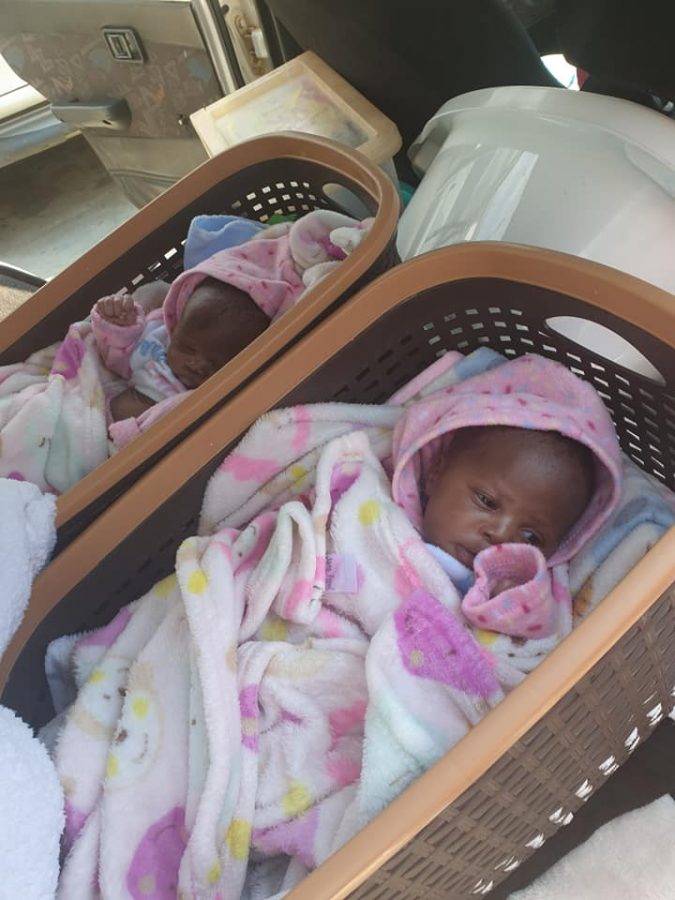 "Not only is he grieving and mourning the loss of his wife, but he is also sitting with this 'HUGE' challenge by raising his two boys aged 3 and 6, and also has to try and fulfil both mother and father's responsibility by raising the two baby girls all by himself, bearing in mind they are only 3 weeks old, this on top of additional financial constraints on his side.
"I, by accident, bumped into him at Cradlestone Mall today and saw he was carrying the two baby girls in his arms. I couldn't resist by asking him why he was carrying the two babies in his arms and also where his wife was. His reply was that she unfortunately had passed away during the birth of their two baby girls."
Alett said she was so touched she wanted to help, and was therefore requesting that the Featherstone community open their hearts by donating whatever they could – from clothes to nappies, prams to food, toys to money.
"I know life is tough for all of us, and even tougher for this single father," she said. (Alett's own life has been tough – as she told SAPeople her son Neels, 38, has "serious brain injuries due to motorcycle accidents 11 years ago".)
Alett also posted Sam's devastating story. He said:
"Hi, my name is Samuel Nonyane. I lost my wife during delivery of our two baby girls. They are only 3 weeks old now. The Doctors explain to me that they are not aware that my wife was carrying twins. After a while they recognise that there is another baby inside. Then they performed two separate operations, after that, they said there was internal bleeding and she passed away as result of that. Sam."
Yesterday an overwhelmed Alett said: "I am thanking each and every person for everything…every share..every message..every donation offered…every deposit made… calls… whatsapp's… sms's. Sam is without words. He thanks each and every person for everything from the bottom of his heart. HUGE THANK YOU… Alett Van Zyl, Sam and the twins and boys🙏🏻🙏🏻🙏🏻🙏🏻🙏🏻🙏🏻🌹🌹🌹🌹🌹🌹🌹🌹🌹🙏🏻🙏🏻🙏🏻🙏🏻"
If you would like to help Sam and his family:
To Donate Goods:
WhatsApp your name and number to 083 777 1621 to find out where the nearest drop-off is.
To Donate Money:
The Angel Network
FNB
6272 6312 391
Code 250655
Alett told SAPeople that what Sam needs most right now is:
Toiletries for babies
Girl clothing
Boys 3 and 6 clothing
Nan Stage 1 Starter Infant Formula