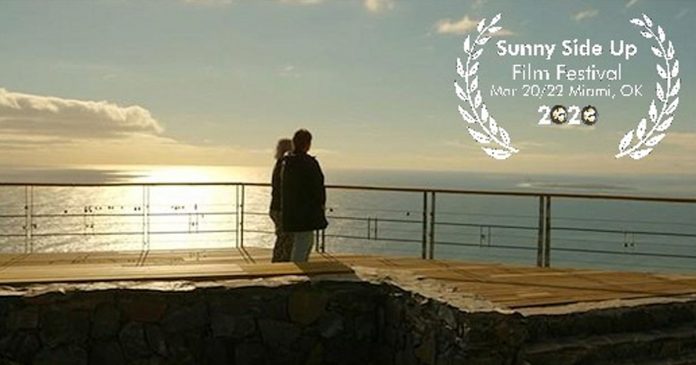 A short film by a South African expat about the empowerment, courage and inspiration that can come from immigrating has been nominated for multiple awards at a film festival in the United States.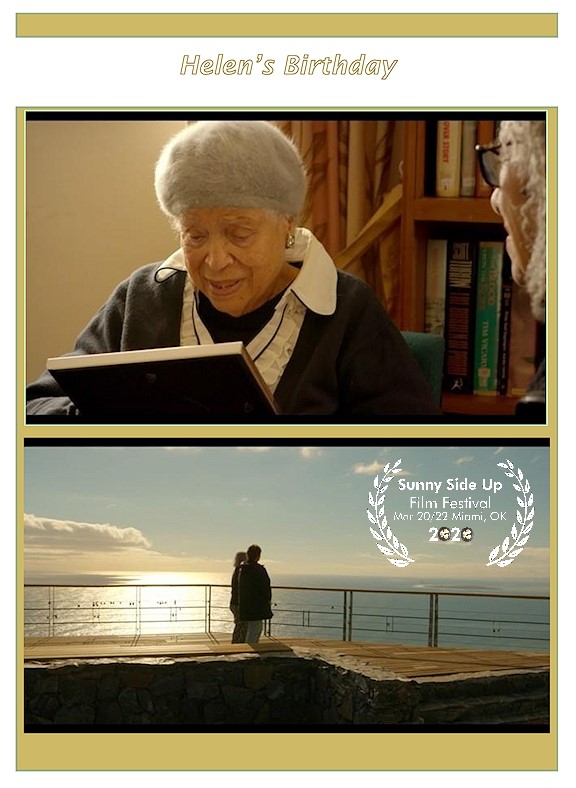 The film – 'Helen's Birthday' – looks at positive immigration, and tells the true story of South African expat Helen April's journey of self discovery through her immigration to the UK in 1972.
The film will be screened at the Sunny Side Up Film Festival in Oklahoma later this month.
London-based Director, Producer and Writer Moira Rowan, who is up for Best Director and Best Female Filmmaker awards is "beyond pleased" with the film's six nominations. Moira is herself a Capetonian who moved to the UK in 1995.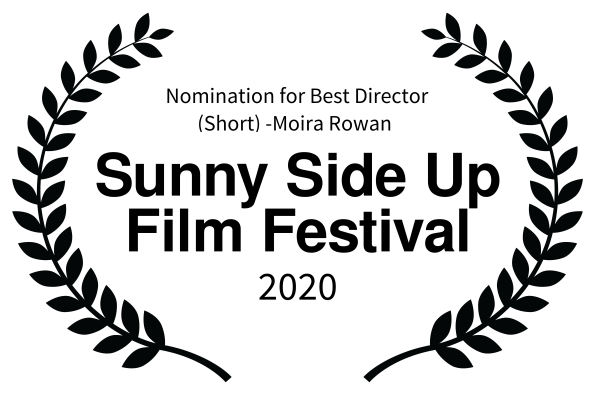 She first came across Helen through a mutual friend Elsa Perez whom she met at the SA High Commission in London. Elsa and Moira collaborated on projects to give Elsa's dance group 'The Proteas' (made up of older expat South Africans based in London) more exposure.
"Over the years I used to bump into Helen, she was always very vivacious and had tremendous energy, but I never knew anything about her," says Moira. "Elsa mentioned that her family were involved in activism but she wasn't sure in what capacity."
Being an immigrant herself, Moira was inspired to make the film after reading a quote on immigration which said that one immigrates to "better oneself" but that it comes at a high prices because you miss special milestones back home – the weddings, funerals and celebrations – and you can never recapture those moments.
Helen, after being in the UK for many years, suddenly returned to Cape Town in 2011, and – in her 90s – moved into a retirement home.
"I was curious to find out from her if her returning to Cape Town was due to missing her family," says Moire. "Also in the back of my mind, I remember a friend from the Caribbean telling me that she was working hard in the UK but would return to the place of her birth to maybe be able to afford a 'little piece of heaven' (meaning, afford a place of her own)."
At around the same time, Elsa recounted a story to Moira about Helen's 70th birthday and how the Proteas dance group was created. A group of SA expats had decided to surprise Helen by performing  'The Quadrille' (The Square)… but "unfortunately they performed it badly, so they went on to practise some more and formed the 'Proteas Dance' Group who still perform in London today at festivals, charity events, and have even danced with celebrities."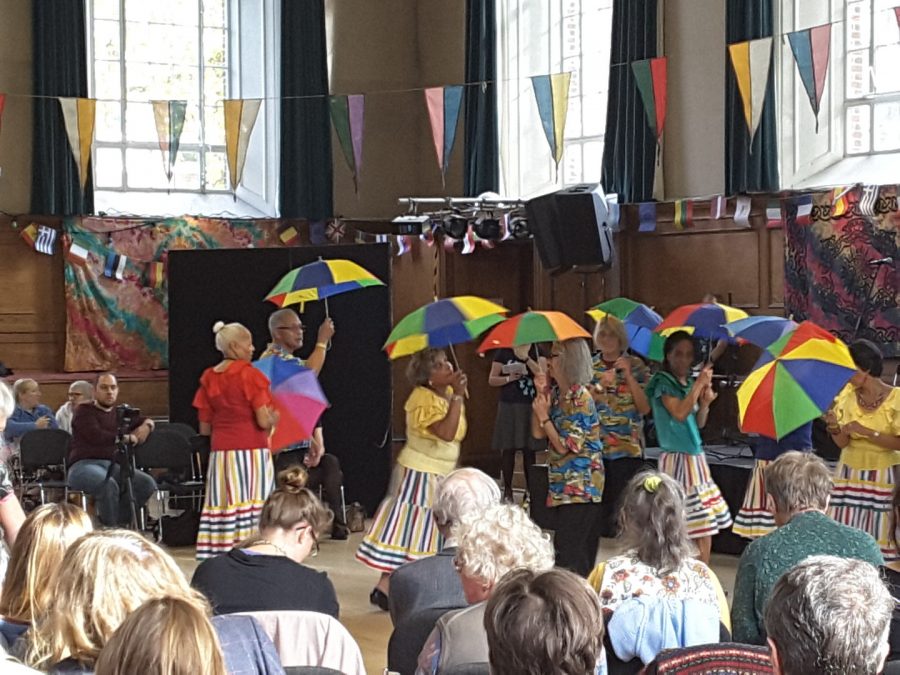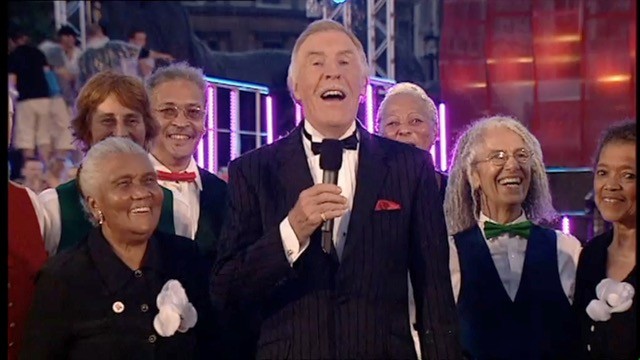 For the film, Helen and her team set up an interview with Elsa and Helen… "and out of this came a very inspirational story – of an ordinary woman, who was working hard as a seamstress in a factory, some of her family were involved with activism, the police used to often turn up at her home, which made her very afraid; one brother was imprisoned on Robben Island for an extended period of time.
"Then she got an opportunity to work as a housekeeper in the UK – this opened a lot of avenues for her. She got a good job that helped her to afford a good standard of living, health care via the National Health Service (NHS) where she was diagnosed with a 'blood complaint' (she never elaborated), she had her knee replaced free of charge, she discovered education, she learnt to speak German, she told us she could have been a permanent student; she joined the ANC in London and was able to have freedom of speech without fear of prosecution," says Moira.
"What struck me was the fact that one country can make you feel so undervalued and powerless… but a change in circumstances can help you blossom and grow, and make you realise that you perhaps have skills that can be marketed. But you may never find this out, unless you have the opportunity to put this to the test. In Helen's case, she had worked as a seamstress, and as she moved into a position of a housekeeper, she used her knowledge of sewing to her advantage."
When asked if she had any regrets, Helen was adamant she had none and would make the same life choices.
"Helen told us she felt 'immigration for her was very positive', because she 'became the person she always wanted to be'.
"Helen's story is one of empowerment, courage and inspiration," says Moira.
The film also addresses the concept of 'aging', against the backdrop of a hauntingly beautiful song – "A Million Memories", sung by Charlie Rose from Sate of Undress.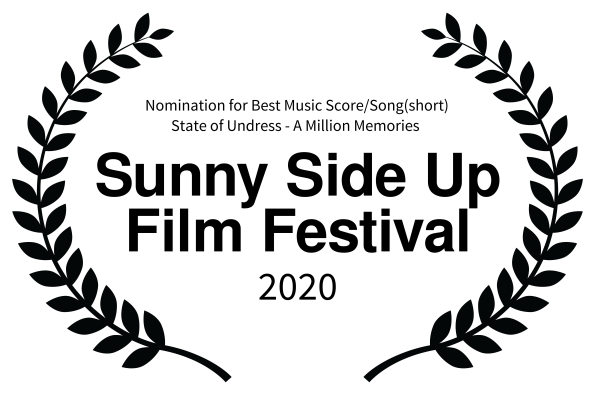 "The song captures the feeling of an older woman, looking back over her life with her memories, but everyone just sees her as an elderly person," says Moira.
Moira has also made a film 'Get Riel' about Elsa Perez, now 84, and her desire to dance with the famous young Riel Dancers of Cape Town. Although the film has done quite well, Moira says: "We are in a bit of a niche market in that often film festivals don't select films that are not aimed at a younger audience."
Which makes her "beyond pleased" that The Sunny Side Up Film Festival in Miami, Oklahoma, has not only selected 'Helen's Birthday' to be screened at their festival on Saturday, 21 March 2020 at the Coleman Theatre, but has also nominated it for the following six awards:
1. Best Director (Moira Rowan)
2. Best Cinematographer (Pablo Pinedo Boveda)
3. Best Music Score/Song – State of Undress – A Million Memories
4. Best Documentary
5. Best Wardrobe/Costume – Elsa Perez
6. Best Female Film Director – Moira Rowan
"The people involved worked tirelessly to make this little Indie film happen – Pablo, an award winning cinematographer, worked extremely hard to get a performance out of actors that weren't professionally trained, working with only one camera, our tight budget didn't allow for a film crew as such," says Moira.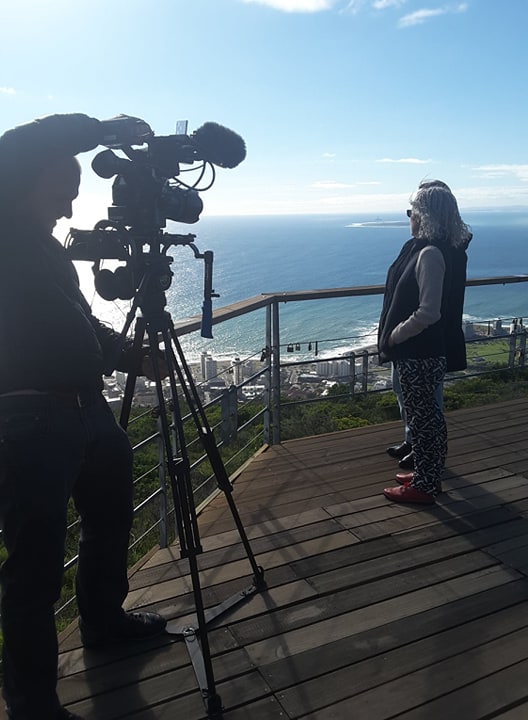 "Elsa Perez, not only appeared in the film but designed, and stitched every single garment the 'Protea Dance Group' wore, and of course the generosity of the band 'State of Undress' for allowing us to use their song."
Moira will be attending the festival later this month, where she says she'll be "flying  the flag for South Africa"!
Follow the film's progress on facebook: getrielthemovie or twitter @getrielthemovie or @rowanmoira.
If you happen to be in Oklahoma the weekend of the 20/03 to 22/03 then consider coming along to the festival – Coleman Theatre, Miami, Oklahoma.