Fiumicino International Airport in Rome, Italy – known as 'Leonardo da Vinci' Airport – is usually one of the busiest airports in Europe with an estimated 43 million passengers passing through the airport in 2018. But today – Wednesday 11 March 2020 – parts of the airport looked like a ghost town.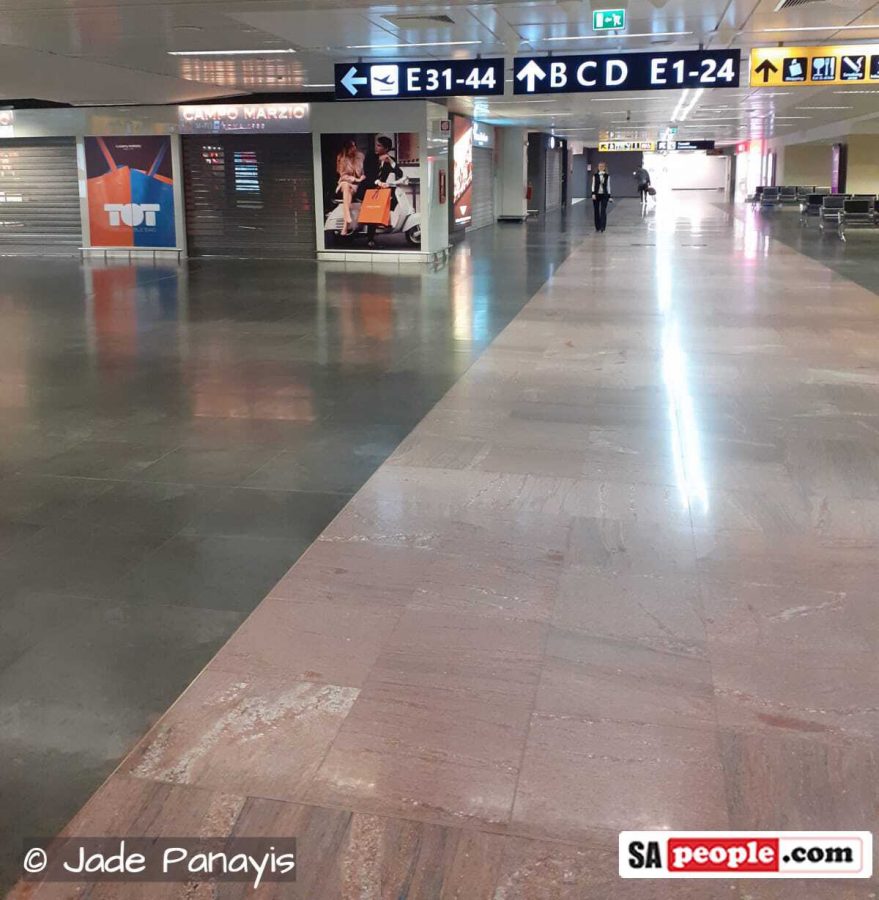 As Italians go into the lockdown officially ordered yesterday (Tuesday 10 March 2020), travellers have been discouraged from… travelling. The lockdown was ordered after the rapid increase in the spread of Corona virus in Italy – with 97 people dying overnight and an extra 1,797 confirmed positive for the virus between Monday and Tuesday. The total by Tuesday stood at 9,172 people infected in Italy with 463 fatalities (according to figures from the WHO).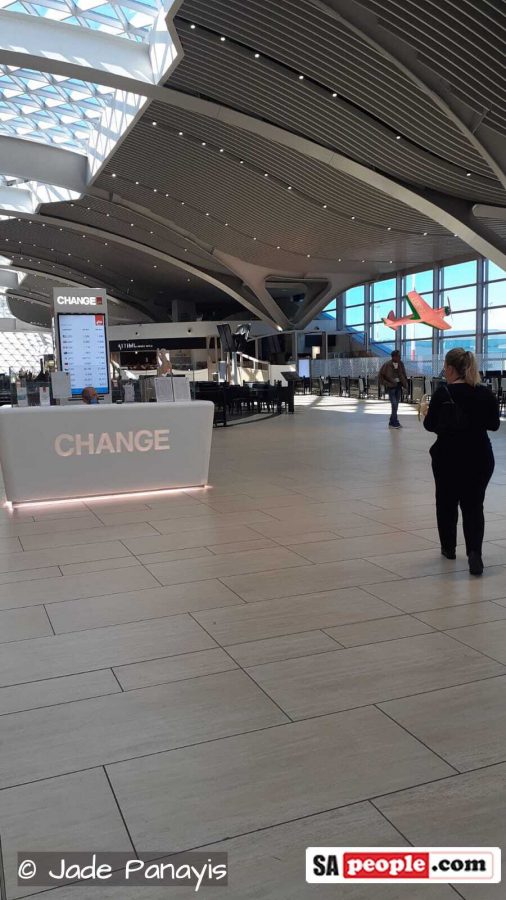 Although more people die from the seasonal flu, the reason governments are reacting so severely includes that this novel coronavirus is believed to be more contagious and resulting in more deaths percentage-wise than the seasonal flu.
Jade Panayis, daughter of South African expats, was routed via Rome today on an Alitalia flight from Florida in the USA, to Nice in France… and captured the photos on this page. Alitalia, Italy's largest airline, has cancelled all flights to Milan following the lockdown, but is still serving Rome.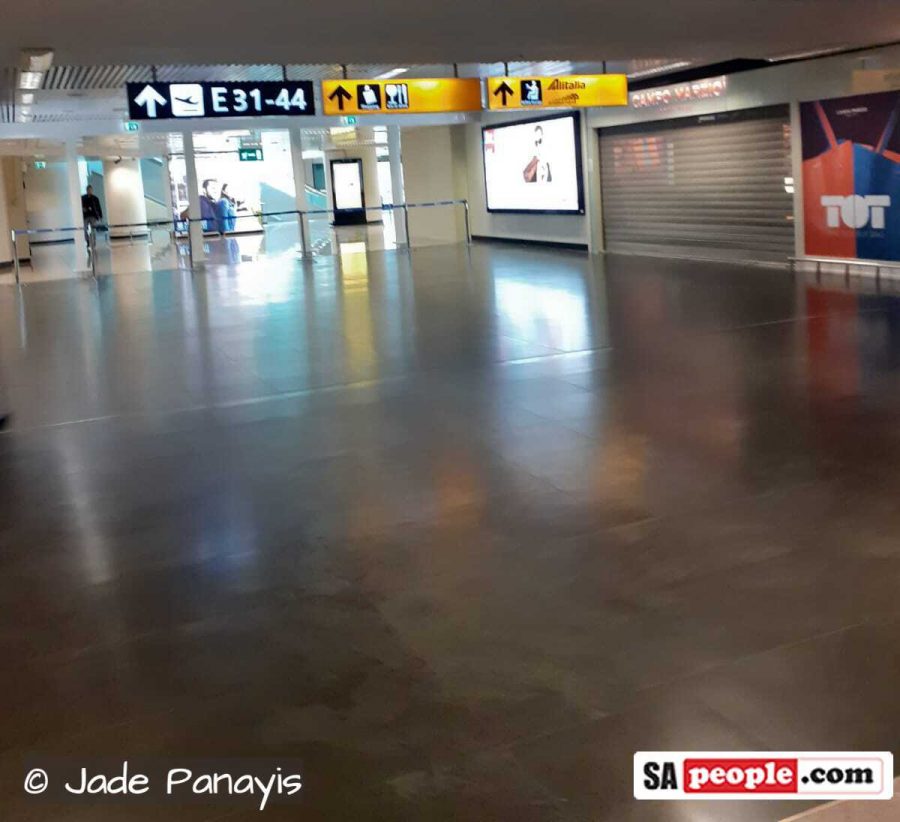 "The plane was fairly empty and people moved around so that we didn't have to sit next to each other," she told SAPeople. "I had a mask but I didn't wear it."
Jade says upon landing in Rome, passengers were immediately confronted with four employees wearing masks, as they disembarked.
"They stood ahead of us and we had to slow down for them. I'm not sure if they were measuring our temperatures remotely.
"One of the halls in the airport was totally empty, but another had some people… many wearing masks," says the 19-year-old.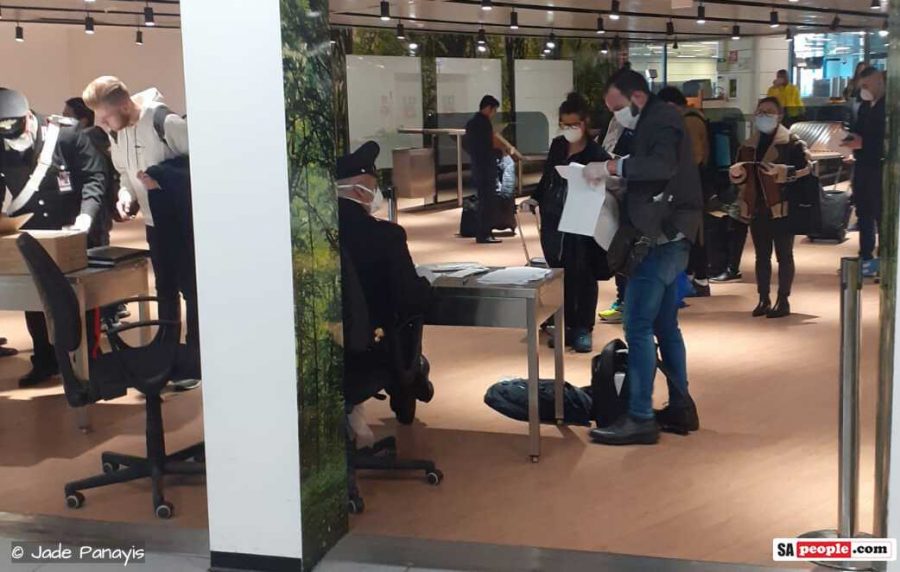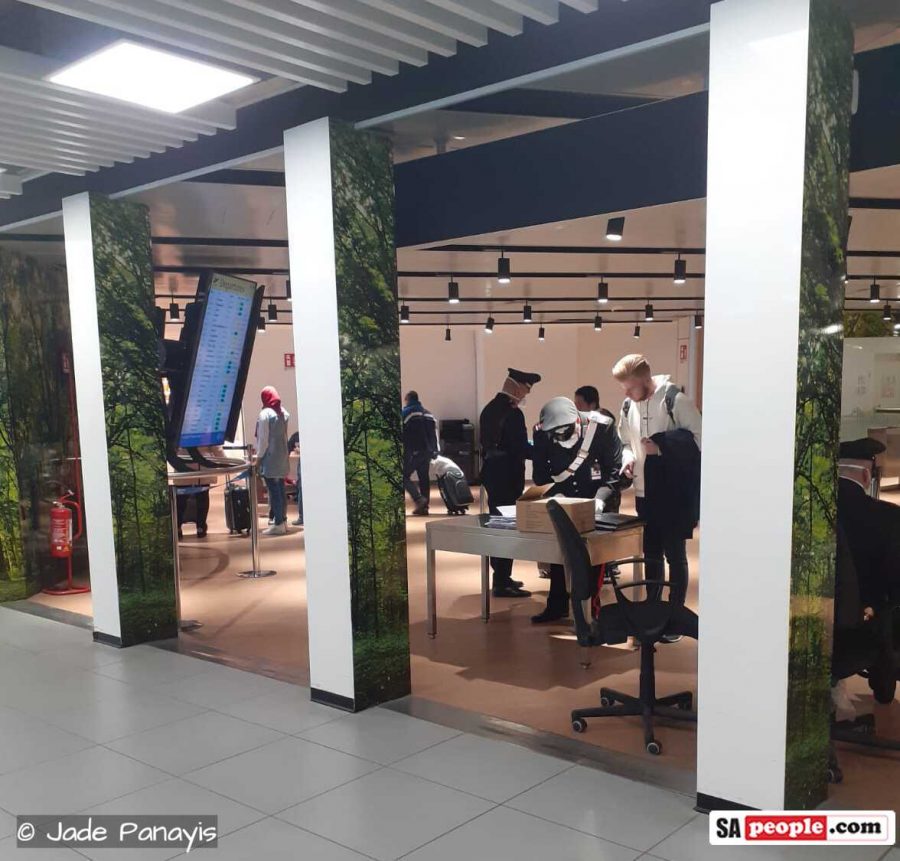 Usually this airport is the eighth busiest in Europe, and normally Italians are well known for chatting loudly and proudly ("Italy is a language, not a country" goes the expression) and Italians are renowned for being very tactile with each other. But today the mood was sombre, some wearing masks and most keeping the safe distance between each other as instructed under the lockdown guidelines.
Many flights were cancelled, says Jade.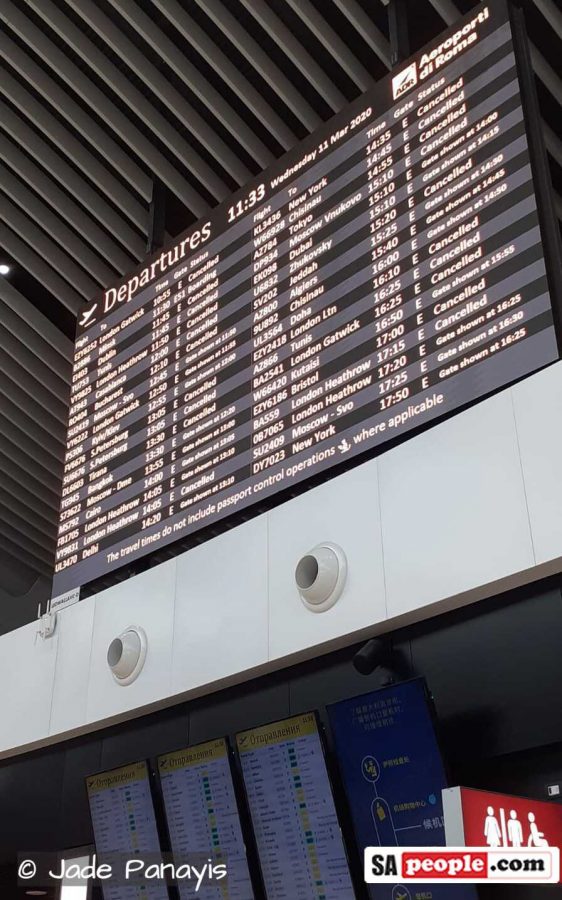 Even before the lockdown, business travellers and holiday tourists were already showing their reluctance to fly to Italy.
A friend of Jade's took the below photo a week ago on a flight from London to Rome, noting that he was only one of a handful of passengers on the flight willing to make the journey.
British Airways has since temporarily cancelled all flights to and from Italy. Ryanair will be following suit this weekend.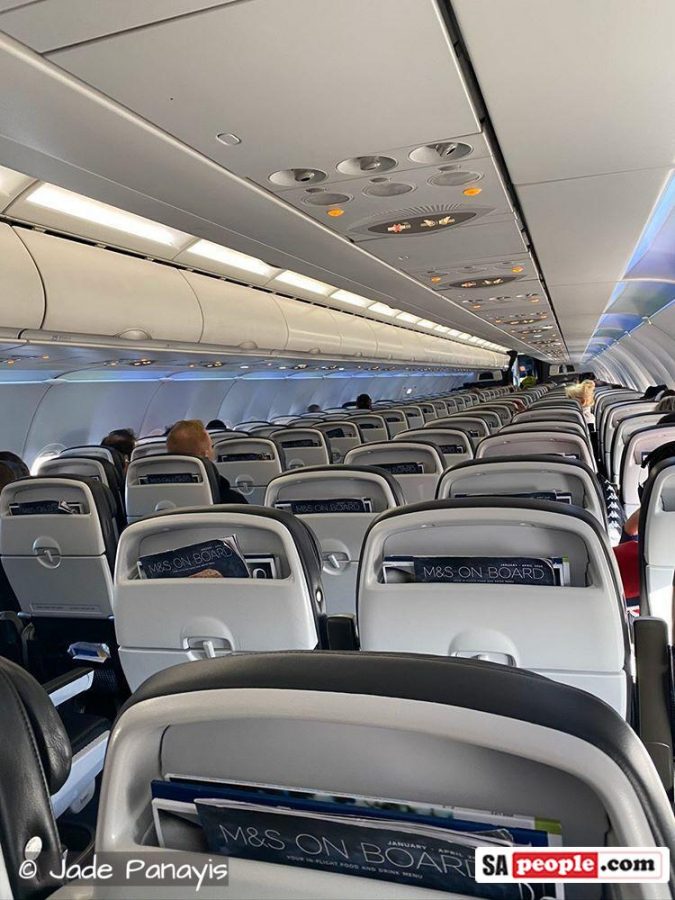 Jade says while she was at the Rome airport, "I made sure to wash my hands really well, and I tried not to touch my face during my few hours in transit in Rome."
Life is however going on, and has not stopped altogether. Some restaurants and shops were open.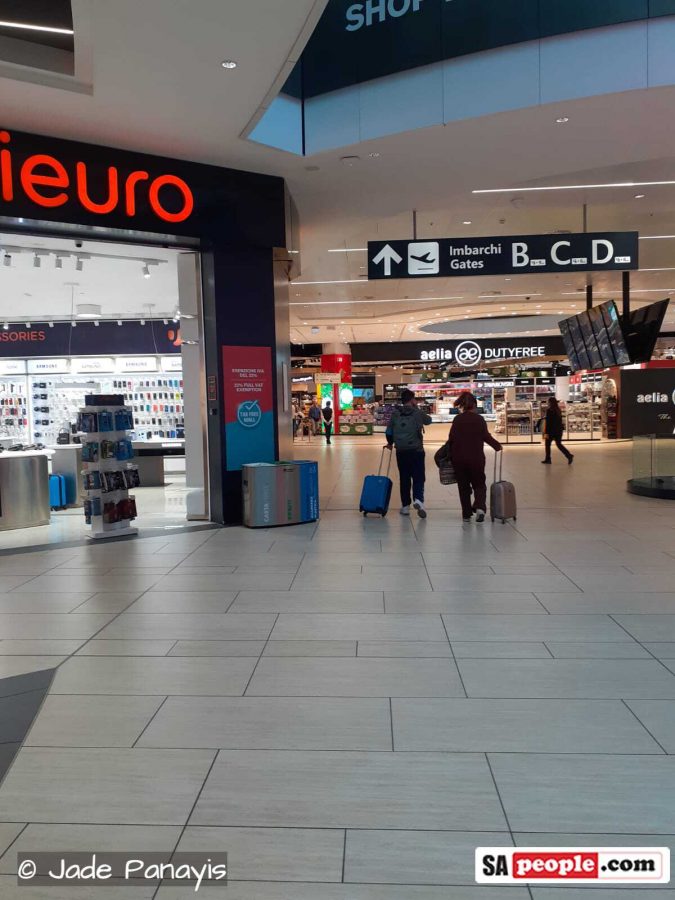 Jade, who – like many young South Africans – works aboard yachts on the French and Italian Riviera, adds: "I also had the best coffee ever while waiting for my flight out of Italy!"
As of Wednesday, South Africa now has 13 confirmed cases of Corona virus.
South Africa's first seven confirmed Corona virus patients were all part of a group of travellers who went on a ski holiday to Milan in the north of Italy. All ski resorts in the northern region of Italy have now been closed. Cinemas have also been closed, and Italians have been ordered to maintain a distance of at least 1 metre from each other in restaurants and on public transport. Weddings and similar gatherings and events have been banned until the first week of April.
A taxi driver in Rome told a Sky news reporter this morning: "What we're doing in Italy we should have done two weeks ago… The same thing should be happening in other countries. If they look at us and they use their heads they won't find themselves in our situation."