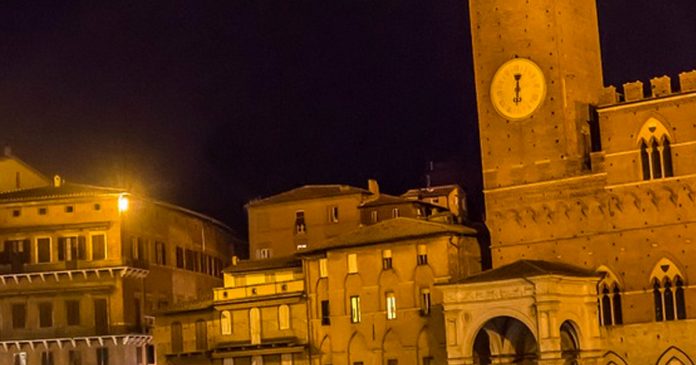 Italians unanimously burst into song in Siena, finding a way to connect with each other… even during isolation and quarantine. But they weren't the only ones. All over Italy – from the north down to Naples, there were similar scenes filmed this week, of the Europeans joined in unison – singing ballads, singing the national anthem, or making up their own ditties… from the lone balconies of their buildings.
The nation that's so famous for its emotion and physicalness, proved again that finding joy is always at the heart of their souls… and displaying to the world the beauty of humanity.
Since over 1,000 people have tragically died in the country since the outbreak of Coronavirus, Italy's 60 million citizens have been placed under lockdown since Tuesday, in a desperate bid to stop the rapid spread of the virus.
Those singing from their balconies in Siena were not the only ones to join in song. Across Italy people were heard singing between the buildings, some even singing the national anthem or Bella Ciao (an Italian anti-fascist resistance folk song).
Others chanted new choruses: "People like us will never give up… The virus that is facing us will not defeat us."
Residents in China, who have been in lockdown for a far longer period, shared a message of solidarity with the Italians, via video. Watch below.
Coronavirus: quarantined Italians sing from balconies to lift spirits
WATCH VIDEO Italians sing: People like us will never give up
WATCH Italians serenading each other in Naples, Thursday 12 March 2020
Don't Miss Carte Blanche This Weekend
Could COVID-19 cause a global economic meltdown? In South Africa, a trillion Rands in value was effectively wiped off the Johannesburg Stock Exchange in a single day, while US stocks fell 7% on Tuesday this week. Watch Carte Blanche, this Sunday 15 March 2020 at 19:00, to find out more.
Watch in SA on DStv Now | Watch the show overseas from Tuesday