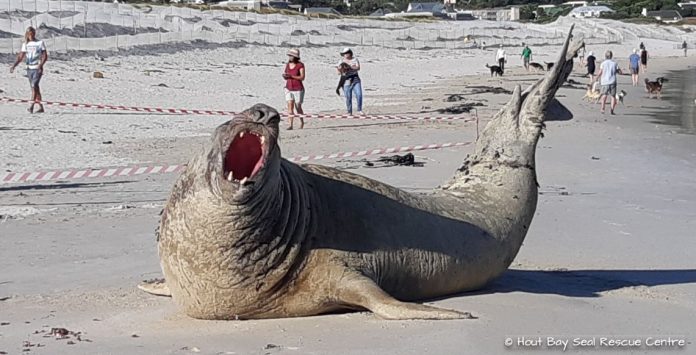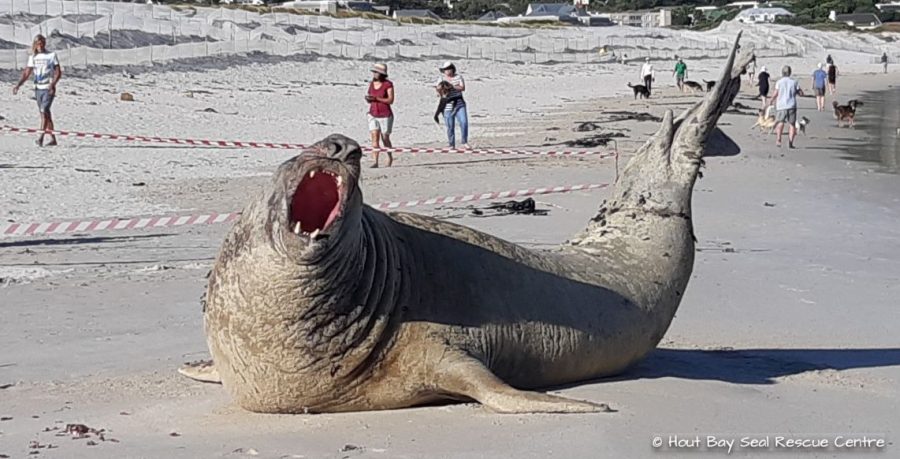 A rather large elephant seal has set up home on what is normally a popular tourist beach at Hout Bay in Cape Town, South Africa. But fortunately for the seal, the chances are he won't be much disturbed as the City of Cape Town announced that the beaches will be closed from today, Tuesday 24 March, to prevent the spread of Corona Virus.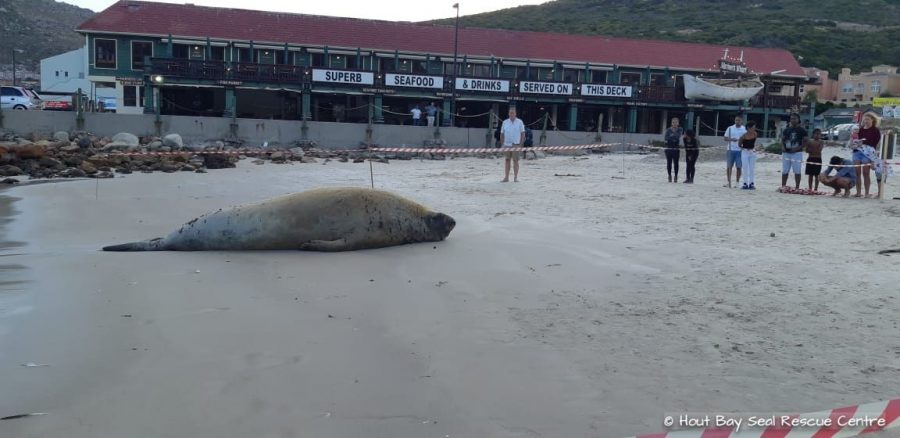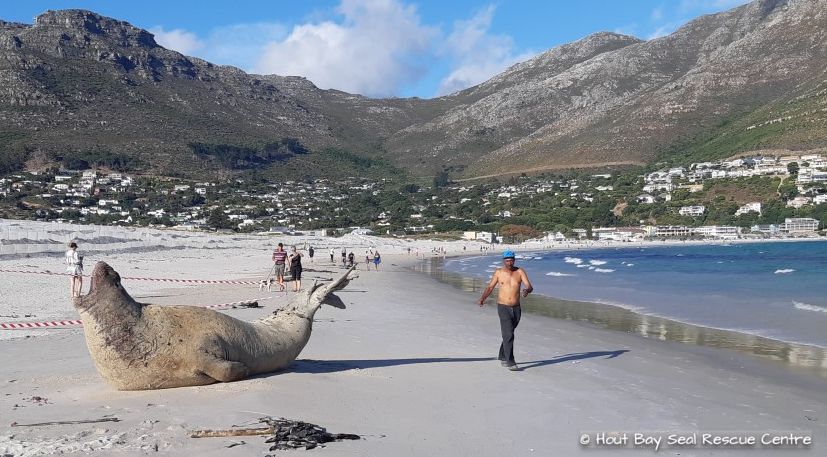 The jumbo TEN FOOT long mammal which weighs over TWO TONS has chosen Hout Bay to beach itself for a month where it will shed its outer fur and skin.
Before the beach ban, the seal made sure that any curious dogs or their walkers kept well away… by roaring loudly if any got too close, and showing off the fangs that make it a top predator.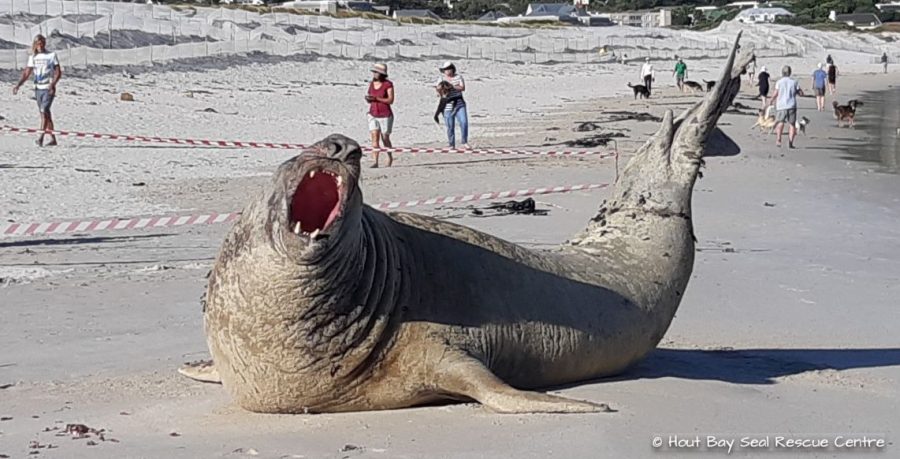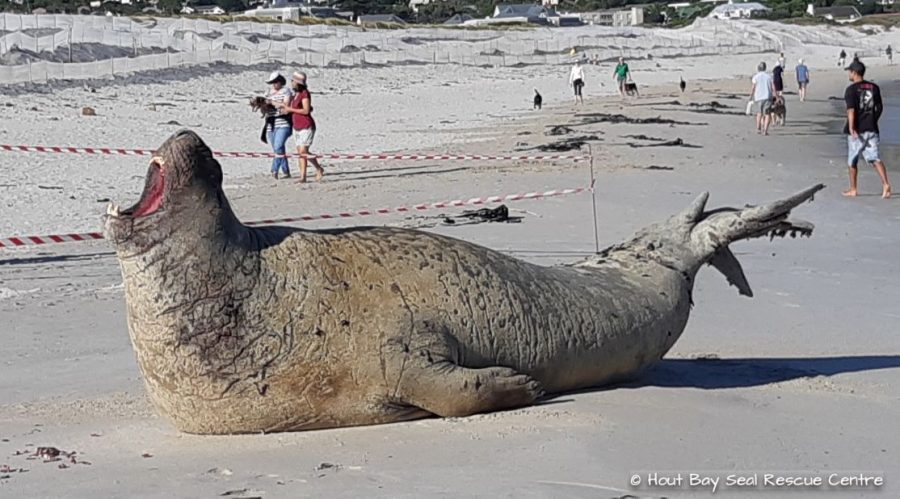 Most people kept away however, accustomed to southern right whales, dolphins and Cape Fur Seals in the bay.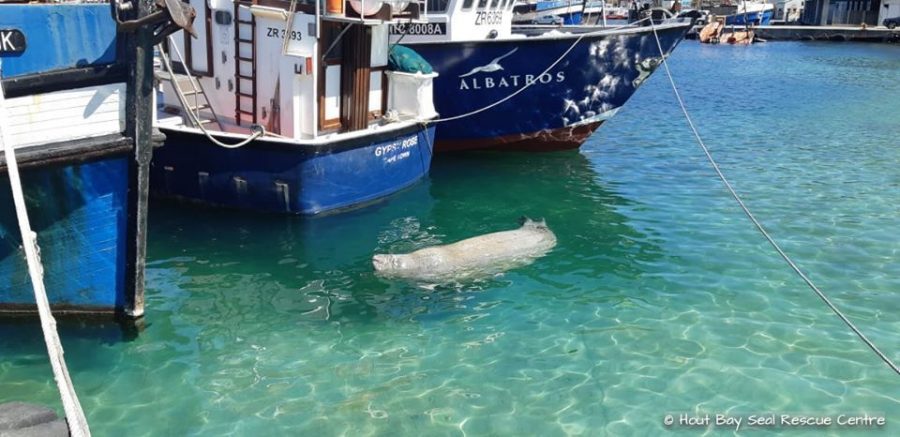 And even though the elephant seal is very far from where he should be in the south Atlantic – it's not the first time Capetonians have been blessed with the presence of an elephant seal. Last year in February an elephant seal that locals named 'Buffel' took up residence at Fish Hoek Beach in False Bay.
Deon van der Walt, 59, who runs the Hout Bay Seal Rescue Centre is overseeing the safety of the elephant seal and has put up tape around it to create a "chill out zone" for the animal.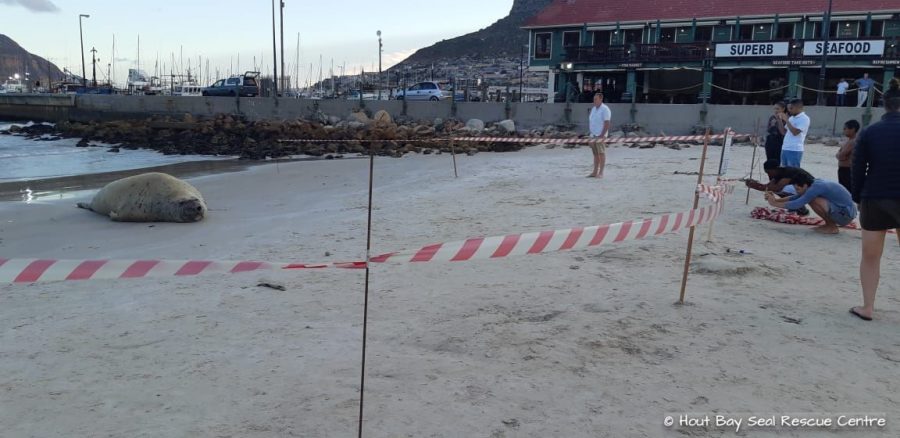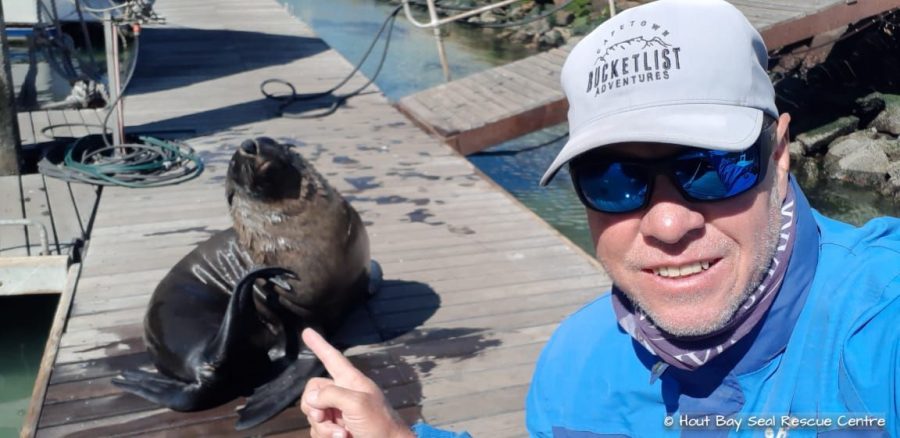 He said: "Lots of the tourists and even locals seem to think he is in some sort of distress and have tried to feed it fish or throw water on him to cool him down but it does not need that.
"He is in moult and has hauled itself out the water and will stay for a month without eating, just living off its blubber while the outer layer of skin and fur sheds, and is then replaced.
"The big fella just needs to be left alone to chill out and do what he needs to do and then he will head off back out to sea and you never know, he may come back again next year.
"I think to find a tourist beach he may be a little lost as he is about 1600 miles from the islands in the South Atlantic he should be, but am sure he will find his way home again.
"People should just give him space and keep their dogs well away from him.
"He has been up on Hout Bay beach twice now just trying to find the right pace to moult but with walking on the beach now being banned it should make it nice and quiet for him to lay up."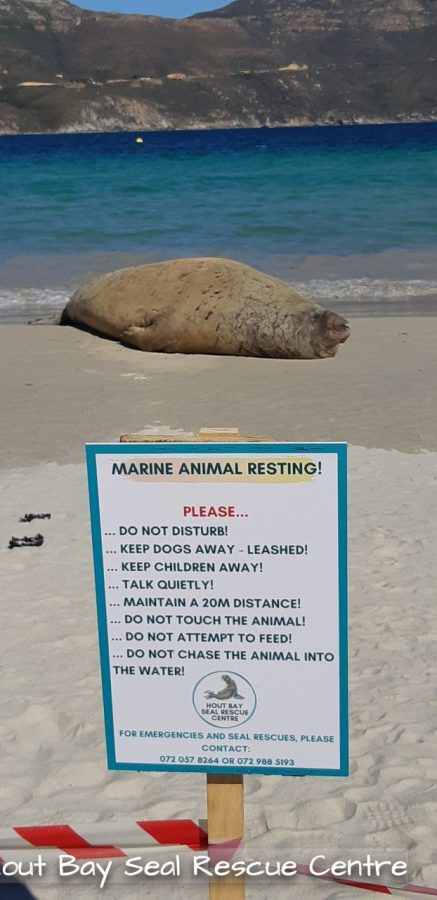 Deon says the elephant seal will moult for a month. In this time all his skin and fur will come off and look "like he is suffering third degree burns during what is an uncomfortable annual process for him".
"Elephant seals during that time need no food or water as they get it all from their blubber; they just need to be left alone and when the new fur comes they just head off back out to sea.
"I fully expect him to pick his spot to moult within the next few days on Hout Bay beach and when he does I will fence off a safe area around him, but there is a ban on walking on the beach.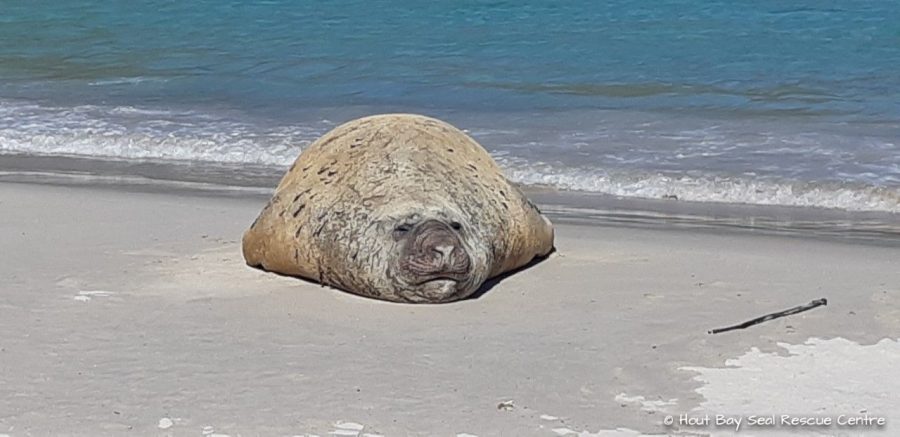 "Hopefully that means he will remain undisturbed until the process is over," he said.
Elephant seals can dive up to 7,500 feet deep and hold their breath for close to two hours. They normally spend 90% of their time underwater looking for prey like squid, fish seals and octopus.
They themselves are hunted by Great White Sharks and Killer Whales and this 12 to 14 year old mature male shows the scars over his head and shoulders of savage fights with rivals.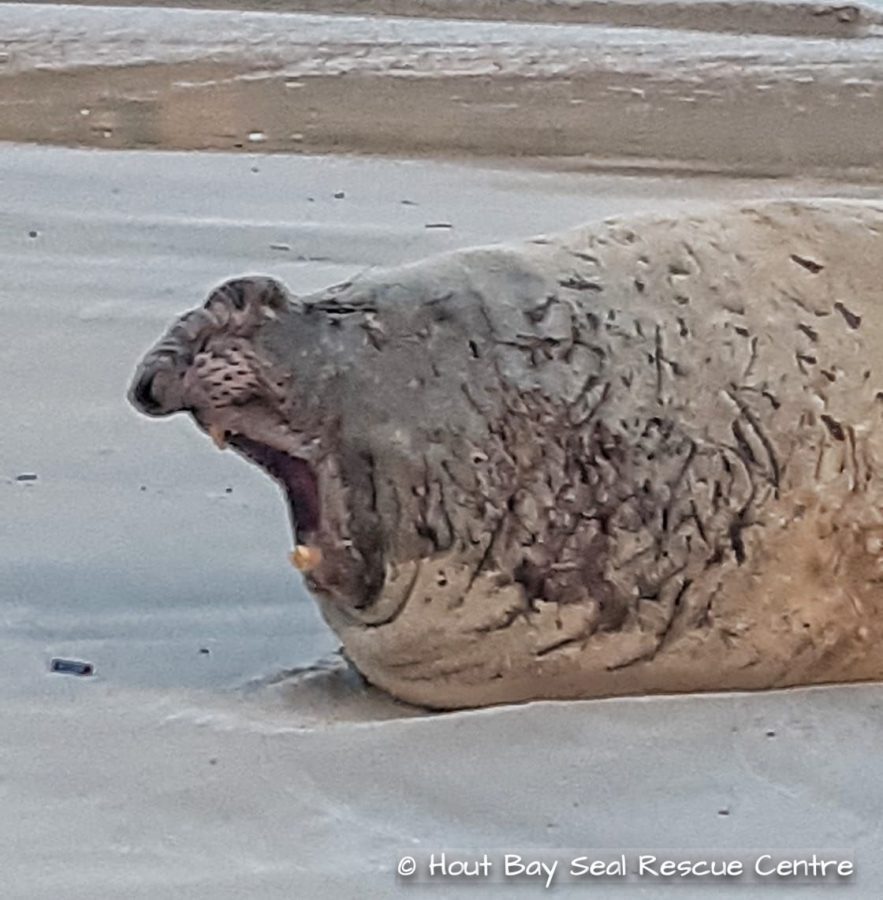 The Hout Bay Seal Rescue Centre is the only organisation in the Western Cape that rescues and rehabilitates the much smaller Cape Fur Seal and is run as a non-profit organisation.
The elephant seal can grow up to 20 feet and weigh up to 4.5 tons, so this one is half size but is in prime condition and with another up to 10 years of life will grow up to double.
For the next 21 days at least, as beach bans are implemented and South Africa goes into lockdown at midnight on Thursday, this Elephant Seal will be left in peace to moult alone…