Several South Africans are stranded abroad – from Morocco to Mauritius, Ireland, Saudi Arabia to Peru and the UK – and are desperate to get home. The DA has called on the Minister of International Relations and Cooperation (DIRCO), Naledi Pandor, to urgently intervene in bringing them home as a 21-day lockdown for South Africa looms tonight.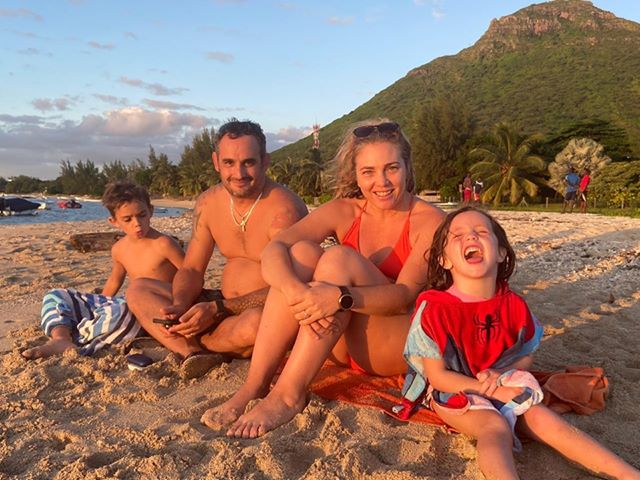 The prohibition of all international and domestic flights, as announced by the South African government, will become effective at midnight (during the night of 26 to 27 March)… meaning those who cannot immediately get on a flight home right now, and land in SA today, will not be allowed back until at least 17 April 2020.
Natasha and Clinton Seery from Sandton, and their two children, are some of many South Africans stuck on the paradise-island of Mauritius. Not the worst place to be, except all the food shops have closed until 31 March 2020.
"They went into complete lockdown two days ago without any warnings," says Natasha.
Capetonians Luke Ridgway and his fiancée Sally de Bruyn are stranded in Ireland at a B&B that's costing them an arm and a leg; while Bronwyn Mccarthy and her fiancé are trapped in Peru, and have been advised by the SA Embassy to charter their own flight home!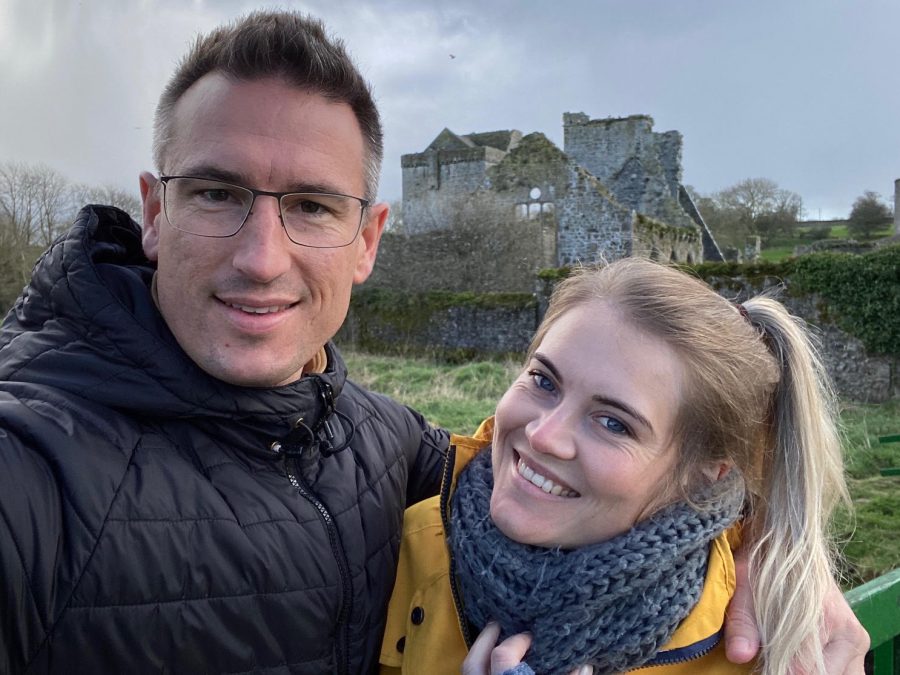 All of these people did try in advance to get home, but flights have been over-booked or their flights have been cancelled.
Bronwyn told SAPeople: "We booked flights the second Cyril announced his first lockdown last week Sunday for the following Tuesday. And 4 hours later the Peru president announced a total lock down that started the very next day. All our flights were cancelled. Lima – New York – Kenya – JHB – Durban over 50 hours of flying, nearly R30 000, all canceled and I don't think we can get a refund."
This is the message she says she received from the SA Embassy today:
"Dear fellow South African Nationals. The Embassy has received a message from the Government of South Africa that it cannot afford to evacuate South African Nationals abroad. It is suggested that each group can arrange a charter flight and the Embassy can only assist in negotiating with the Foreign ministry for landing Rights. Regards."
"They suggested we CHARTER our own flight home!!!!!" says Bronwyn.
Meanwhile, in London, about 100 South Africans who flew in from different parts of the world are stuck in Terminal 3 at Heathrow Airport after discovering their connecting flight can no longer take them to SA, as it would be landing tomorrow at 8am, eight hours after the midnight lockdown.
In Morocco about 25 to 30 South Africans are hoping for a miracle. Darren Bergman – DA Shadow Minister of International Relations and Cooperation – was alerted to their plight at the weekend and has been working tirelessly to escalate the situation with DIRCO to help the stranded South Africans.
Bergman said in a statement: "These South Africans could soon be left homeless due to budgetary constraints and the Department's poor response to their situation."
Bergman said South African officials from the Morocco mission had already been in contact with some of the South Africans stranded there, "but could do little to reassure the group that our government would assist them as this was not their mandate".
SAPeople spoke to an SA expat, who lives in Morocco and who is trying to help. He says about half of the stranded South Africans are in Marrakesh and the other half in Casablanca. He has offered to help with food donations if required.
Bergman said that a "glimmer of hope" existed around a possibility of landing a chartered flight that could be negotiated through the South African embassy and the Moroccan embassy in South Africa, but "the window of opportunity is closing with every hour that is wasted not assisting our fellow South Africans stranded abroad and leaves fewer options available to ensure that they come home safely."
He said: "These citizens deserve government's efforts in bringing them home. No political baggage should stand in the way of this.
"We, therefore, call on Minister Pandor to avoid her department's mistakes which we witnessed with our fellow South Africans in Wuhan and to immediately intervene in bringing our citizens back from Morocco."
Natasha is hoping for the same for all South Africans stuck in Mauritius. "We are a family of four… we arrived 18 March for a two week holiday, however the next day the island went into lockdown and we could not get a flight back. Air Mauritius was fully booked and SAA could not help us either.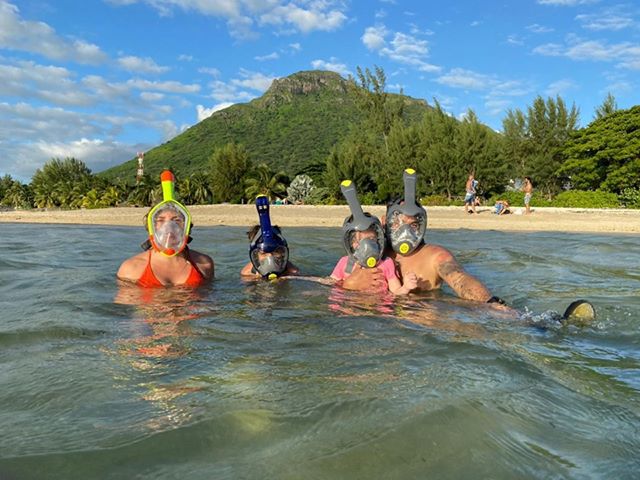 Natasha told SAPeople: "I wish SA could send an aircraft to fetch us as I'd prefer to be in SA now. I will even fly back on a Cargo plane if need be.
"We are hoping that there is an emergency flight out of here within the next week. SA Embassy has informed us that many South Africans are stuck here."
Fortunately for the family, they do have accommodation at their holiday complex until 4 April, after which "we have been blessed by other South Africans with accommodation as of 4 April until we leave the island".
She says they are stuck indefinitely in Tamarin, Mauritius, and are taking "one day at a time". With the lockdown including food shops being closed, the family is "living off pasta, rice and sauce and we can braai at least as my husband did buy a big ribeye".
Luke and Sally had flown to Ireland on 11 March and unfortunately don't have any family or friends in the country, so they're staying at an AirBnb in Swords, in the Dublin area.
"We had a meeting with the hosts last night to try negotiate a better long term rate," Luke told SAPeople. "Originally it was €82 (R1558) per night without food and they came down to €60 (R1140), however we are trying to negotiate further as it's still hellishly expensive for a bed without cooking/laundry facility.
"We also obviously never budgeted for this extra stay, hence us doing our best to keep cost to a "minimum"."
Bergman said: "The DA has attempted to reach out to the Minister through a letter pledging our support and offering proposals to assist the Department's efforts to fight Covid-19. Our attempts have been met with radio silence. The DA will however not accept silence on the Morocco matter." (Since this statement, Bergman has also kindly taken on the other cases mentioned in this article from other countries.)
The DA said: "While the government's response to the fight against Covid-19 has been commendable, it would be remiss of the DA to ignore DIRCO's indifference to the plight of our fellow South Africans stranded abroad."
Wiek Pretorius says: "I'm stuck in Saudi Arabia. My contract finished mid-February and while waiting for my severance money, the curfew started. I am still waiting for my money and would rather be at home with my family. I am not the only one in this situation. Fortunately the company didn't tell us to move out of the accommodation. Good luck to everyone else in similar situations."