Tonight Carte Blanche visits Bloemfontein Zoo where animals were left starving after the zoo was closed down a few months ago. Some even died. Fortunately it was announced in the last week that most have now been relocated to ethical facilities. The current affairs show also investigates how COVID-19 will affect the economy here in South Africa… and in Europe, which has been the epicentre of this devastating pandemic. (More details below.)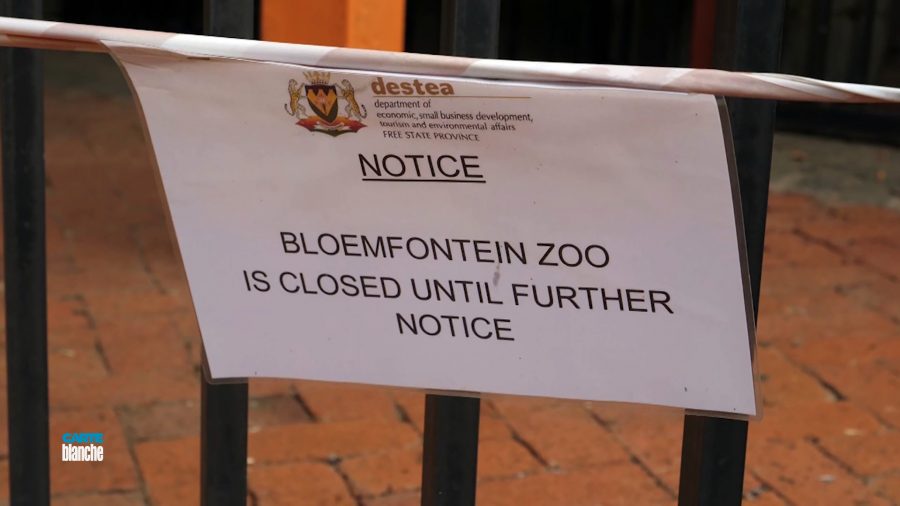 You can watch the show on Sunday 29 March in South Africa on DStv Now or stream it overseas in most countries from Tues 31  March if you're abroad.
I N V E S T I G A T I V E  >  E X P O S É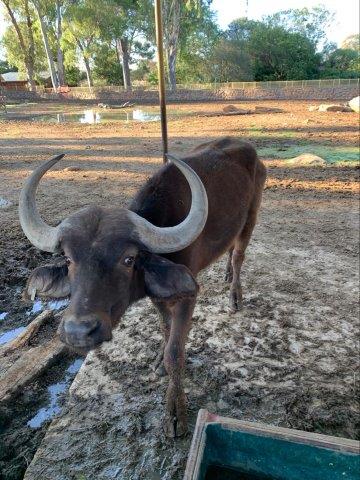 From bushbuck to impala and even buffalo, Carte Blanche investigates why animals at the Bloemfontein Zoo were neglected, some left to die, in the months after the Provincial Department of Environment closed the zoo's doors for business.
The zoo has become the latest casualty of the bankrupt Mangaung Municipality.
Earlier this month, the Bloemfontein SPCA described the conditions in which they found the animals at Bloemfontein Zoo on a recent visit as disgraceful and devastating.
What they saw was "shocking and scary", the SPCA said in a statement, confirming that at least five animals had died – Buffalo, three Barberry sheep and an impala.
Bloemfontein SPCA says the last few weeks have been "an emotional roller coaster ride" and that the "Management at Bloemfontein Zoo failed the inhabitants".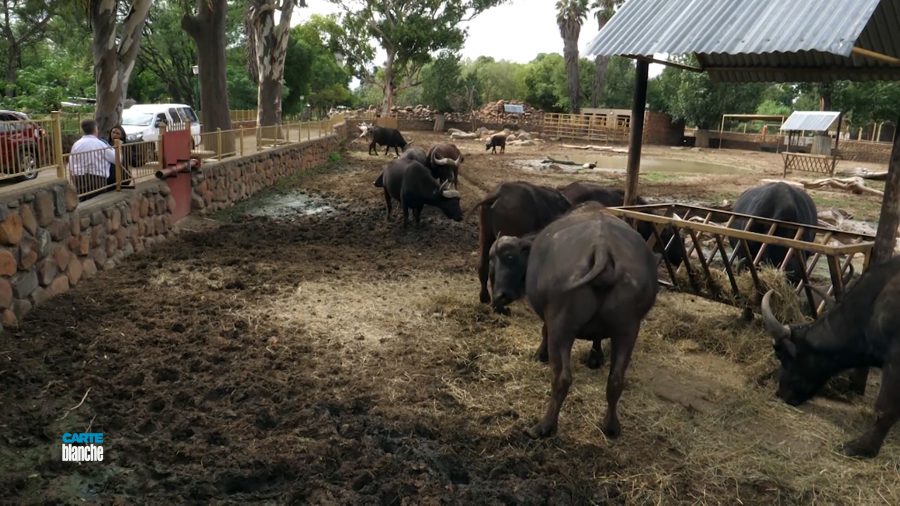 In a post on Tuesday (24 March), Bloemfontein SPCA said DESTEA closed the Zoo in December based on the failure of legit permits and since then the SPCA has been assessing and monitoring the welfare of the animals.
"Sadly the care was dire and animals were starting to give up due to many welfare issues such as food, territory and the lack of veterinary and medical assistance."
A heartfelt message from Inspector Tebogo, from Bloemfontein SPCA – published by SAPeople earlier this month – sparked attention and a huge collaboration was formed.
Bloemfontein SPCA says that DESTEA decided that with the assistance of Bloemfontein SPCA that all the animals would be permitted to leave the Zoo to ethical facilities where they would live their lives as close to as what they would have in the wild.
"We are overwhelmed with joy to report that all the animals, except for the Buffalo, that will be relocated later, left for their forever happy lives," announced Bloemfontein SPCA last week, and thanked all those who helped make it possible.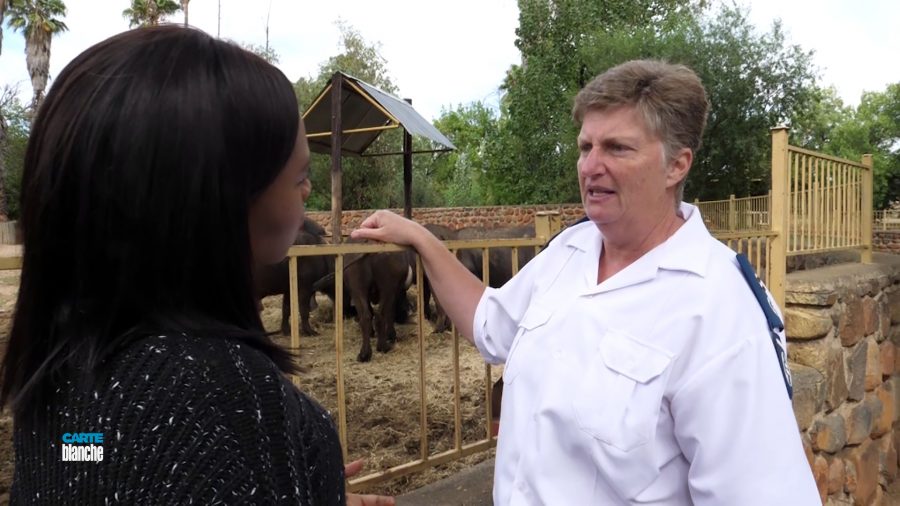 Tonight Carte Blanche asks the administrators why the caregivers had left animals without food and water.
Coming up on 29 March – Bloemfontein Zoo II

We investigate why the Bloemfontein municipality neglected to feed animals for months after the Free State Department of Environmental Affairs ordered the Bloemfontein zoo to close its doors. That's Carte Blanche this Sunday at 7pm on M-Net, DStv channel 101, and again at 8pm on M-Net Plus 1 channel 901. You can also stream the show live on the DStv Now app from 7pm.

Posted by Carte Blanche on Friday, March 27, 2020
(Producer: Stenette Grosskopf | Presenter: Masa Kekana)
Watch the show overseas | Watch in SA on DStv Now
In the ongoing spate of robberies targeting luxury wristwatches, exclusive video footage reveals the terrifying moment a British tourist and his wife were attacked – killing the man on the scene. We speak to his widow and investigate what drives the trade in stolen watches. How many Rolex gangs are there, and are they involved in other organised crime? (Presenter: Derek Watts | Producer: Kate Barry)
Watch the show overseas | Watch in SA on DStv Now
H E A L T H   C H E C K   >   C O V I D – 1 9
Financial markets and the world economy are reeling from the impact of COVID-19. At home, the pain of lockdown is just beginning to set in. As the global community fights to contain the pandemic and already depressed economic activity all but grinds to a halt, Carte Blanche examines how South Africans are bracing for the impact.(Producer: Sophia Phirippides | Presenter: Claire Mawisa)
Watch the show overseas | Watch in SA on DStv Now
SA is also affected by the worldwide pandemic of COVID-19 and it's impacting how we live. But rest assured, in the weeks and months ahead we'll be there with you, reminding you just how resilient this country is. Join us Sunday 7pm on @MNet. #21dayLockdownSA #COVID19SouthAfrica pic.twitter.com/QJBeBqM5wf

— Carte Blanche (@carteblanchetv) March 27, 2020
With Europe currently the epicentre of the COVID-19 pandemic, experts estimate that Ireland is only likely to see infection rates peak around June and July. We meet a sports broadcaster, lawyer, tour guide and charity founder from Ireland trying to make sense of life as the Irish government clamps down on free movement and tries to enforce social distancing.(Producer and Presenter: John Webb) 
Watch the show overseas | Watch in SA on DStv Now
If you're in SA – you can watch Carte Blanche on DStv Now.
If you're overseas – you can watch #CarteBlanche from Tuesdays, and thousands of other popular local South African shows & movies by subscribing to Showmax International now. You can try it FREE for 14 days. 
Carte Blanche is on M-Net & M-Net HD [101], March 29 2020 at 19:00 & again on M-Net Plus 1 [901] at 20:00
***
Please note: Carte Blanche is only available to international Showmax subscribers in Andorra, Australia, Austria, Belgium, Denmark, Finland, France, Germany, Greece, Iceland, Indonesia, Ireland, Italy, Liechtenstein, Luxembourg, Malta, Monaco, Netherlands, New Zealand, Norway, Portugal, San Marino, Spain, Sweden, Switzerland, United Kingdom. Not all titles are available in all territories. Showmax brings you the best South African series and movies, from the classics to the latest releases, from complete box sets to kids' favourites.