As social grant or SASSA payments were handed out today to the elderly and disabled at centres across the country, thousands of people gathered in line, sometimes in running crowds and without following rules of social distancing.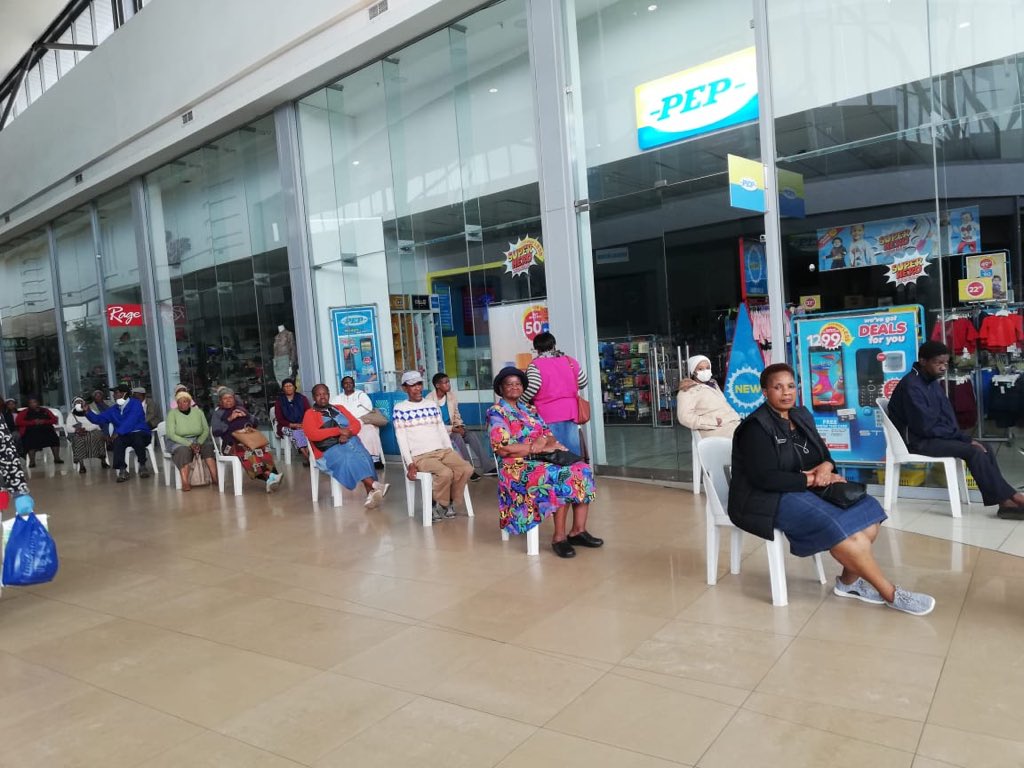 Numerous posts on social media showed long lines of people, often standing shoulder to shoulder, waiting for their social grants. At some centres, however, the disbursement was orderly and people kept their 1 metre distance. Some 11 million people receive SASSA payments.
Comments on social media expressed the shock of the elderly and vulnerable being allowed to gather so close to each other during the Corona virus pandemic.
"Saw the line outside the post office, social distancing not being practiced, no SAPS or authority to enforce it, no blocking of nose n mouth with mask or hanky whatever…. Scary," said one tweet.
It had been announced earlier by the Social Development Minister that payments would be made on 30 and 31 March, earlier than normal bcause of the lockdown.
Long queues of people accross SA waiting for social grants payments.

Sassa grants feed millions of people. pic.twitter.com/NmgSCp2hLX

— Entrepreneur Zone (@SayEntrepreneur) March 30, 2020
The old and frail have been left to fend for themselves queuing for their SASSA grants since 4am in Mtwalume Turton Boxer KZN. pic.twitter.com/c1Pkyfsybc

— Active Citizen Agenda🤾🏽‍♂️🇿🇦 (@ZwangaMukhuthu) March 30, 2020
CCTV footage of a mass of people rushing to Mega Philani Mall in Umlazi, south of Durban, to get to a SASSA pay point to collect their grants. @TimesLIVE pic.twitter.com/b7a8X7rEGX

— Orrin Singh (@orrin417) March 30, 2020
The Minister Lindiwe Zulu, SASSA CEO Totsie Memela, Acting MEC Panyaza Lesufi and Communications and Digital Technologies Minister Stella Ndabeni-Abrahams visited SASSA pay points around Gauteng to ensure that precautions are in place for the protection of beneficiaries against COVID-19.
Public transport regulations under the lockdown were amended to cater for the SASSA recipients.