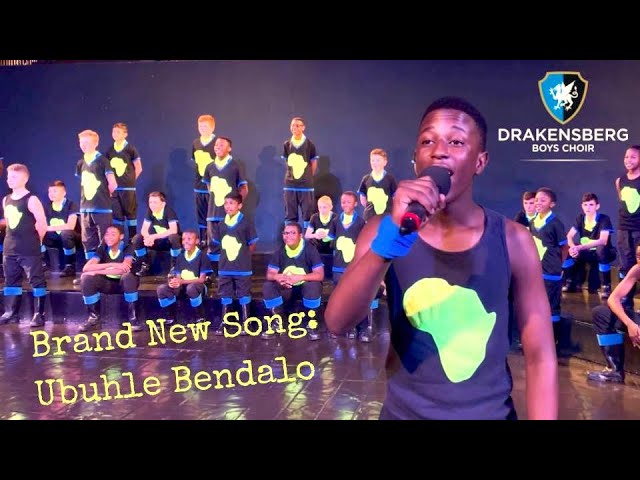 Check out this new song performed by the award-winning Drakensberg Boys Choir called Ubuhle Bendalo which means The Beauty of Nature in Zulu.
The music and lyrics are by composer and conductor  Sivuyile Scott; and has been adapted by Bernard Krüger and Tobias Stückelberger. (See lyrics beneath the video.)
Grade 9 learner Samkelo Mdakane delivers a mesmerising vocal solo in this live recording (not in front of an audience).
Using the hashtags #MyGigGotCancelled #Covid19, the choir asks fans to please consider making a donation as "our school has been severely affected by the cancellation of multiple concerts and festival performances in South Africa and abroad". See details beneath the video.
WATCH THE VIDEO:
World Premiére / Brand new song: Ubuhle Bendalo (Drakensberg Boys Choir) by Sivuyile Scott
Ubuhle Bendalo Lyrics Translated into English are:
"Listen, all ye people, listen attentively
Dream, my people
In the beginning of the Earth,
there was nothing and no people
Over time, the Earth grew beautiful,
just like a young girl, pretty, blushing, how beautiful
How shiny and bright, o how beautiful is the Earth
We accept, acknowledge, agree
Beware, my child; trust, my child!"
Support the Drakensberg Boys' Choir
PATRONS (via Patreon) get to see video content before anyone else, along with preferential bookings for the choir's concerts/festivals and special, unreleased footage.
Donate easily:
via Patreon – https://www.patreon.com/dbchoir?fan_l
via Paypal – computers@dbchoir.co.za (the choir's Paypal account)
via GivenGain: https://www.givengain.com/cause/7139 (DBCHOIR)
MORE
Watch South African school choir's 'separate together' cover of Leonard Cohen's Imagine