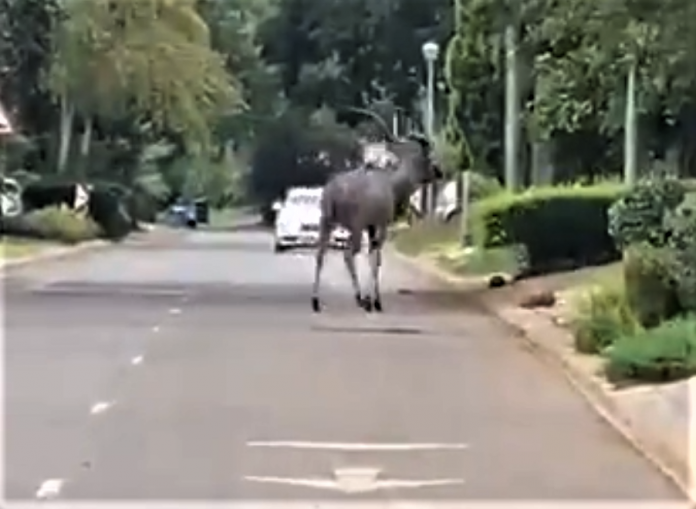 There have been numerous videos posted of wild animals taking advantage of lockdown in South Africa, but this has to be one of the strangest. Posted on Twitter today, a kudu was seen wandering through a street in Pretoria.
There was no explanation of how it could have got there. We will update you if we find out how this happened. Update: So this is apparently on Silver Lakes Golf Estate, and someone commented on Twitter that this is not unusual there, and the kudu are used to cars.
Still, it's great to see.
A Kudu walking the Lynwood Rd in Pretoria. @cutmaker pic.twitter.com/LbMGFiUP9R

— Patrick Moroney (@Patrickm73) April 18, 2020