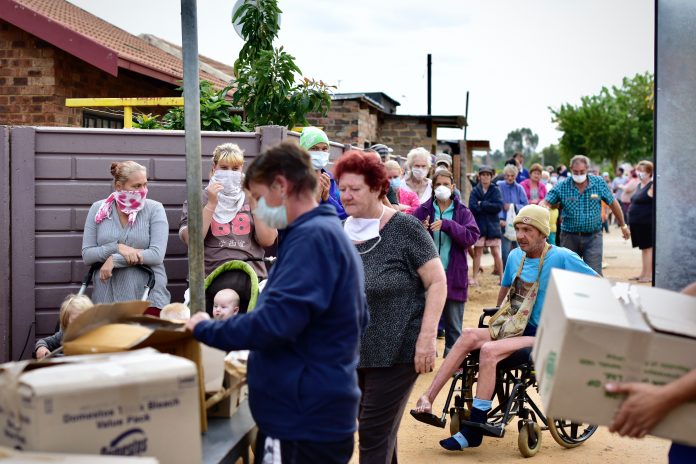 As I accompanied members of a community-sponsored, volunteer-based feeding scheme around Pretoria recently, I saw several communities who might have been of different races. But they had one thing in common – they are desperately in need of food as they reel under the economic effects of lockdown in South Africa.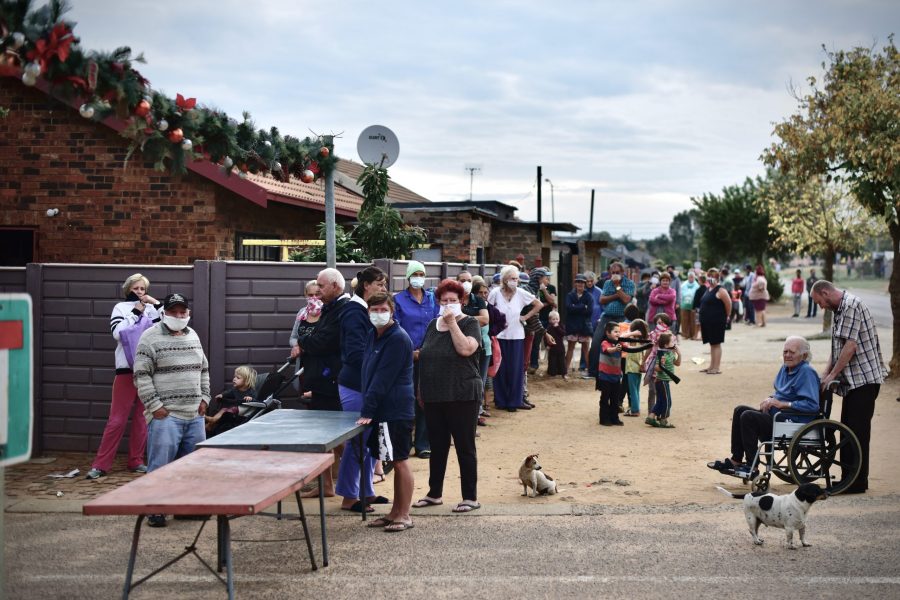 We arrive at the Erasmia area slightly late; I'm told community organisers thought we weren't coming. Before food is handed out the majority Christian community share a prayer in Afrikaans. The majority Muslim members of Laudium Disaster Management respectfully share a moment of silence. One stop made of many.
Head of Laudium Disaster Management, Ibraheem Dockrat, says demand for food parcels has substantially increased as the lockdown has progressed. At present the volunteer-based organisation distributes approximately 500 food parcels every day and 900-1500 hot meals each evening.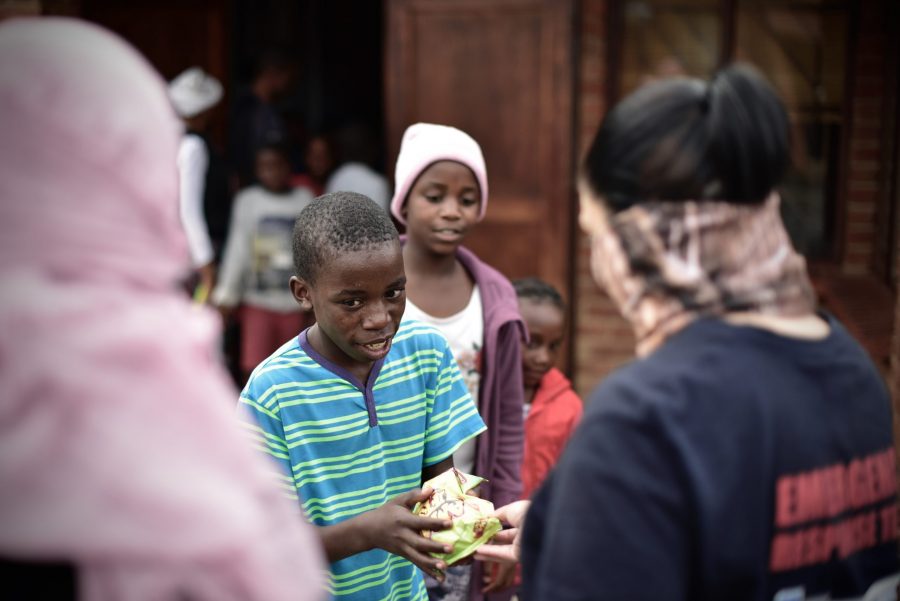 The organisation furthermore has assisted in the setting up of homeless shelters and operates far from their home base in the west of Pretoria, Laudium.
In his letter to the nation today, President Cyril Ramaphosa talked about the tragedy of hunger that faces many. "There can be no greater anguish than that of a parent whose children cry out to them for food, but they have none to give."
He also came down hard on those government officials in various provinces who have allegedly been pilfering food parcels meant for the neediest and giving them to their families or selling them. He said those people will be dealt with harshly.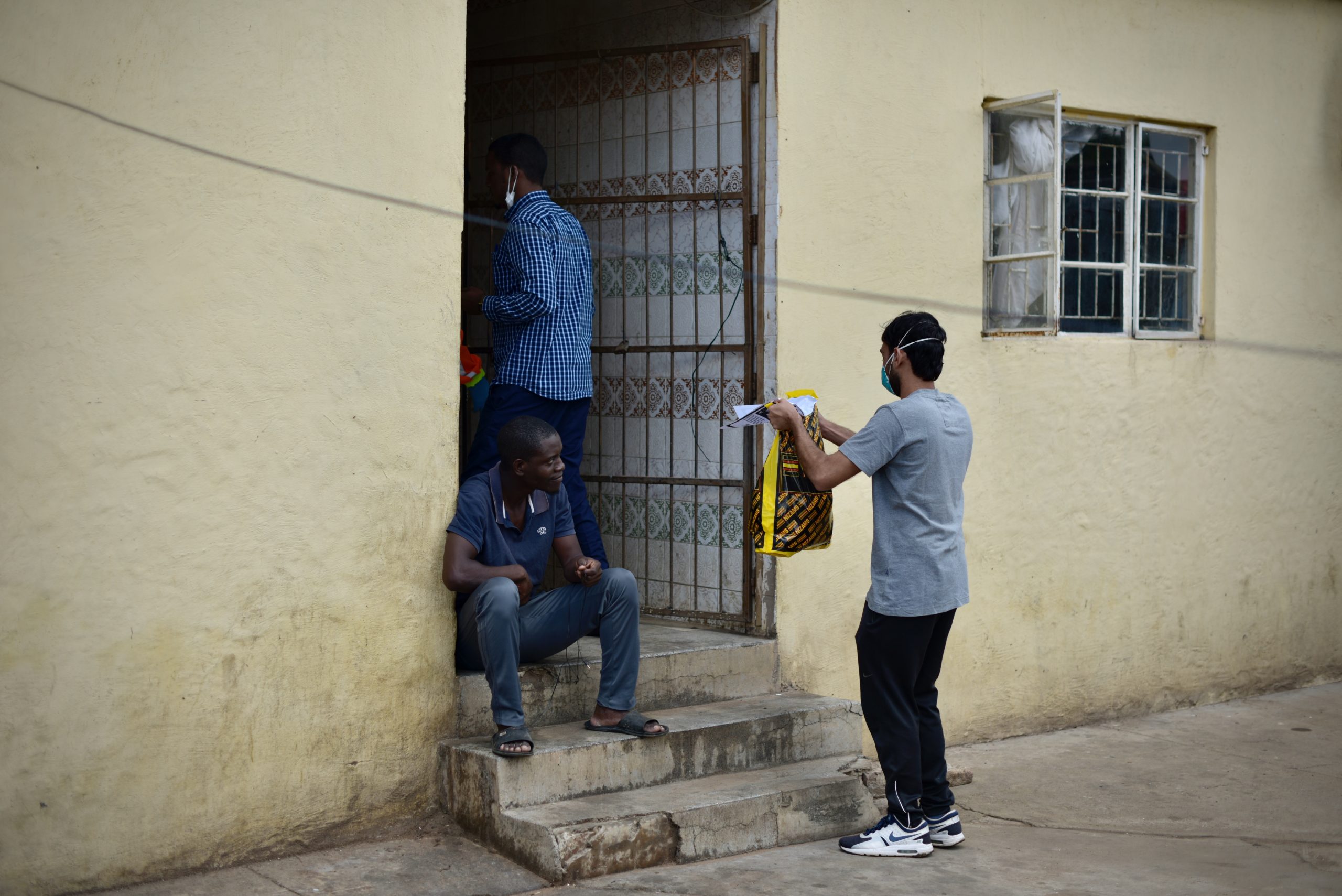 Even whilst operating under the City of Tshwane, Dockrat tells me that funding of the organisation has mostly come from the Laudium Community and funds like Operation Covid-19. Many of the vehicles used to deliver food have been lent to LDM by local business.
He further lauds his volunteers, some of whom themselves are not earning an income during this time.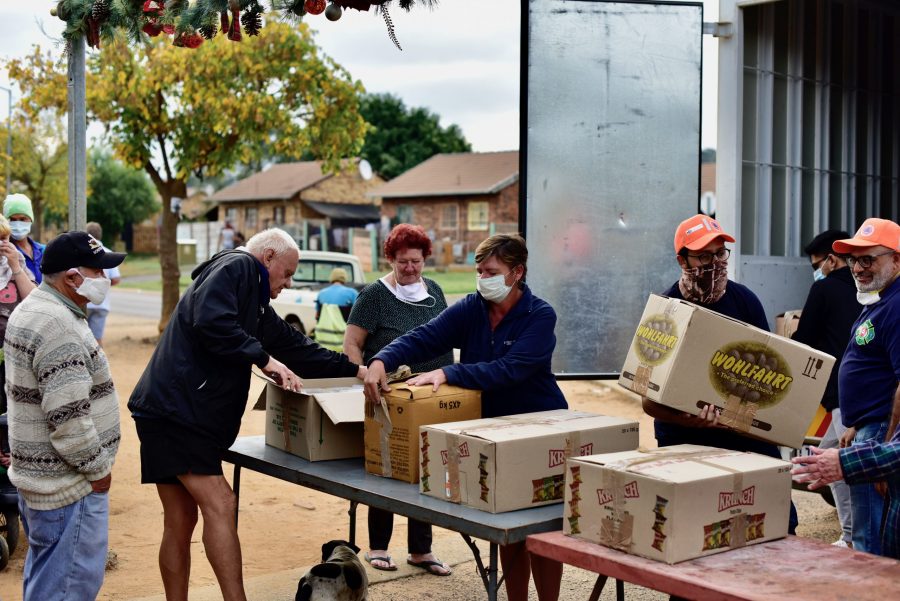 I ask about social distancing and how the LDM is assisting in not spreading the virus. The LDM has adopted a number of strategies – apart from the copious use of hand sanitiser. Delivery of food parcels usually occurs door-to-door. In practise it's rather difficult to fulfil (especially with unannounced distributions) and requires a firm voice to get desperate individuals back to their door.
Warm meals are usually distributed to a single point for internal distribution by the community themselves. It speeds up the process and minimises outside contact.
For that reason, I only get glimpses of the situation in each community before moving onto the next.