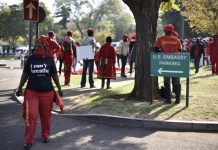 On Monday (7 June), members of the Economic Freedom Fighters (EFF) gathered outside the U.S. Embassy in Pretoria (as well as at consulates in...

Social media users are currently posting blank black images in solidarity with those protesting the death of George Floyd in the U.S. writes Tom...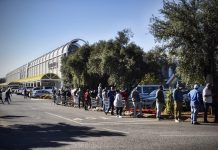 There were queues all over South Africa today, Monday 1 June, as residents lined up to purchase bottles of wine, beer and spirits after...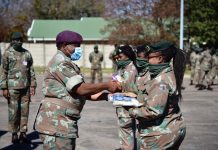 In gratitude to the many South African soldiers who are women - and who will be unable to celebrate Mother's Day with their children...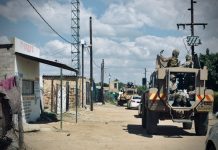 "People emerge from their homes as the big military machines roll by. It's more of a parade than a patrol. It's something to look...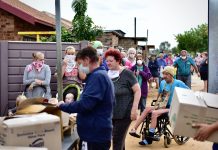 As I accompanied members of a community-sponsored, volunteer-based feeding scheme around Pretoria recently, I saw several communities who might have been of different races....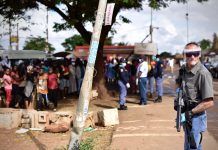 A non-profit feeding scheme today said it would no longer hand out food parcels in a Pretoria township after chaos erupted and looters stole...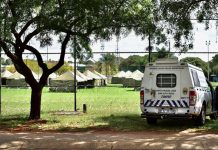 Gauteng MEC for Education and Youth Development, Panyaza Lesufi today visited the Lyttelton Homeless Shelter in Tshwane, following reports of escapees fleeing with mattresses......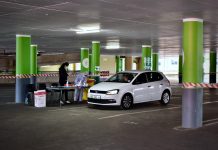 Drive-through tests for the Coronavirus have started at numerous Dis-Chem locations around the country. At Dis-Chem's Centurion outlet, where the idea was first prototyped, store...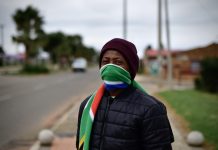 The Duduza Clinic near Nigel in Ekurhuleni, South Africa, has been shut indefinitely today - Thursday 2 April - following a resident nurse testing...