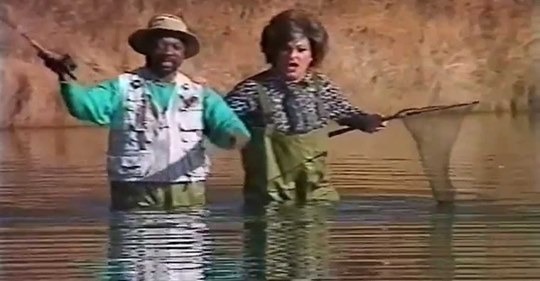 There's a funny, wonderful – and prophetic – video going viral this weekend in South Africa, of a much younger Cyril Ramaphosa being interviewed by legendary SA character Evita Bezuidenhout (played by Pieter-Dirk Uys).
In the clip, Ramaphosa and Bezuidenhout are seen trout-fishing, and you can hear Ramaphosa reassuring Bezuidenhout to hold on to him if she's scared, that he will help… even though he can't swim.
She responds that "that's what we all say in South Africa – if you feel you're sinking, hold onto Cyril". That was 26 years ago! And the words still hold true.
Here's the clip:
This is an absolute CLASSIC! Evita Bezuidenhout- a la Pieter-Dirk Uys – trout fishing with a very much younger Cyril Ramaphosa- many moons ago ! Yes- he's our current President or South Africa! And just listen to the wise words of him at the end! Bridget Van Oerle Jenni Baxter Brent Lindeque Wonder if both of them still remember this incident? Barnard Beukman Hope someone can show this clip to the President! How prophetic are the words of Evita : When we feel we're sinking, hold onto Cyril!

Posted by Georg Knoke on Saturday, April 25, 2020
The filming apparently took place at Walkersons in Dullstroom in 1994, for an episode from MNET's "Funigalore", directed by Pieter Cilliers.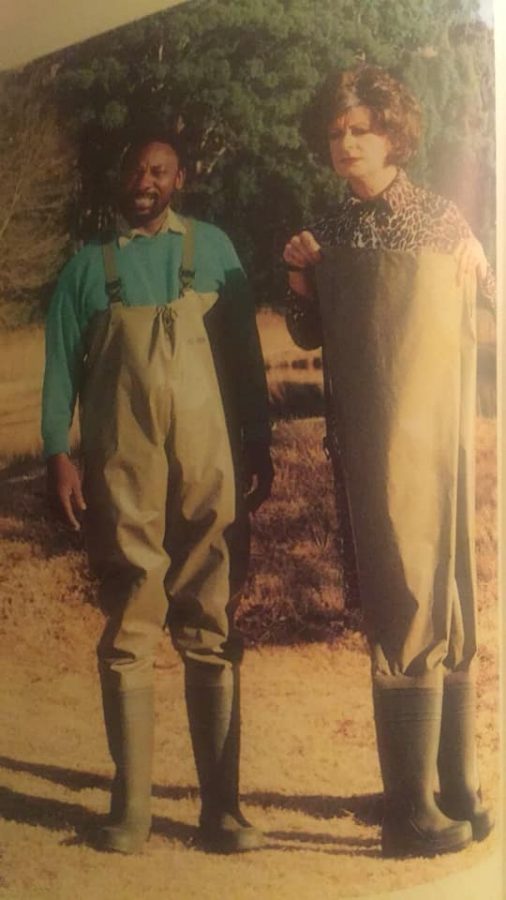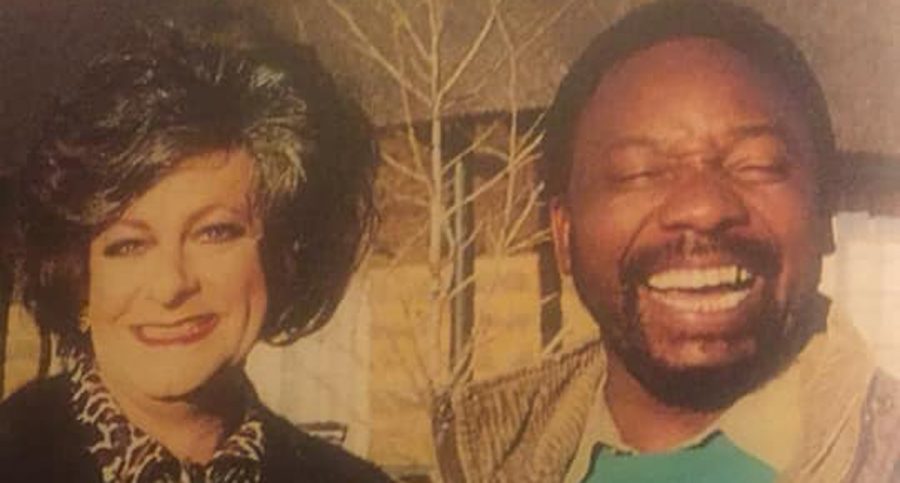 Gauteng publicist Georg Knoke says: "This is an absolute CLASSIC! Evita Bezuidenhout interviews Cyril Ramaphosa – a much younger Cyril then – not knowing then that Cyril is going to be the President of South Africa – leading us through one of the biggest crisis ever in the history of our country!"
You can watch the full 22-minute interview below.
WATCH VIDEO: Evita Bezuidenhout interviews Cyril Ramaphosa, 1994