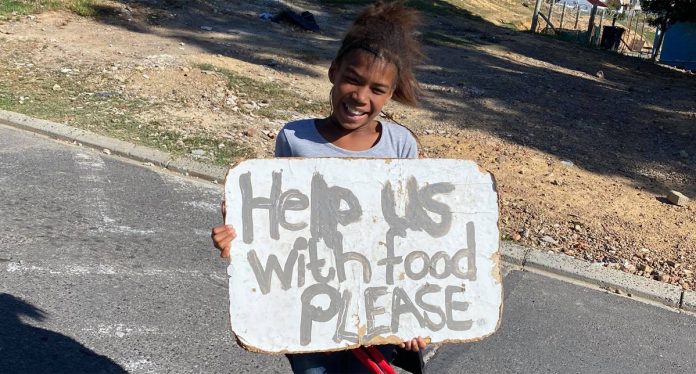 If you're a South African living abroad, and can spare just £20… that could help feed 200 kids back home with sandwiches and fruit for a week!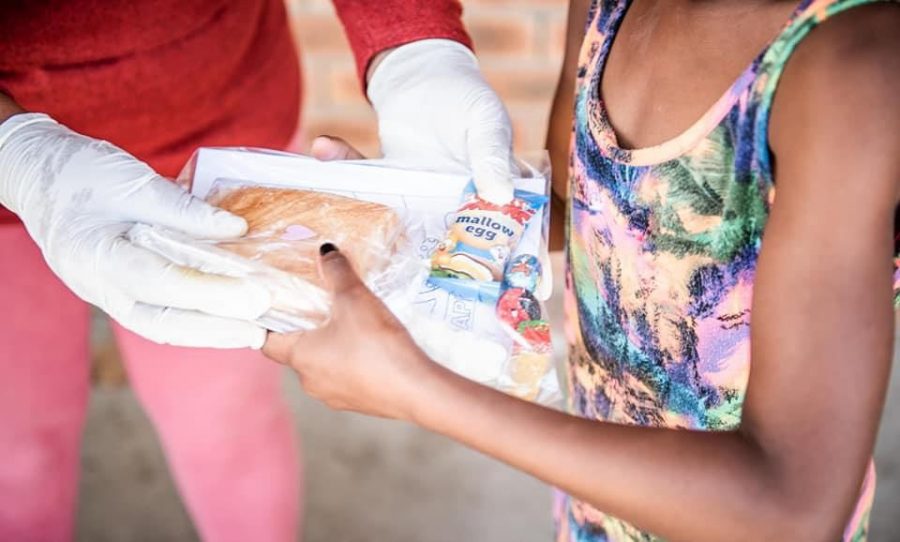 Gordon's Bay resident Inge Andrea Meischke Elliott, who herself was a former expat living in the USA, is calling on expats worldwide to please help (if you can) to feed the community who has been left starving as a result of the COVID-19 pandemic.
Inge was inspired to help at the start of Lockdown when she saw a young girl, no older than 10, sitting with a hand-written sign on the roadside, saying: "Please help with food".
Inge started a WhatsApp group with friends and neighbours to help their community – and soon that passionate group of local volunteers was feeding 1,000 people a day! They call themselves Gordon's Bay CAN (Community Action Network).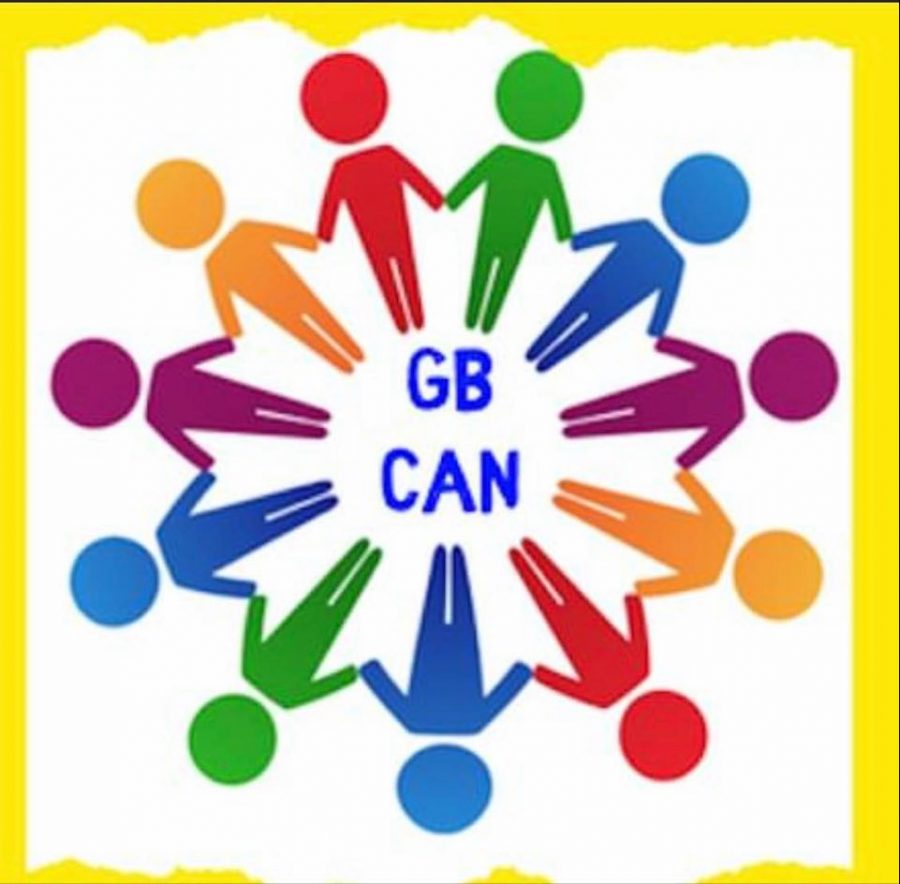 "We're only going to level 4 from May 1 which means our efforts must continue to keep the people fed!" says Inge.
"Even a €5 donation will help us support local ladies making masks which we desperately need because as of May 1, everyone has to be wearing one when outside. There are no exceptions made if you are poor, or have no money. Outside = Mask On.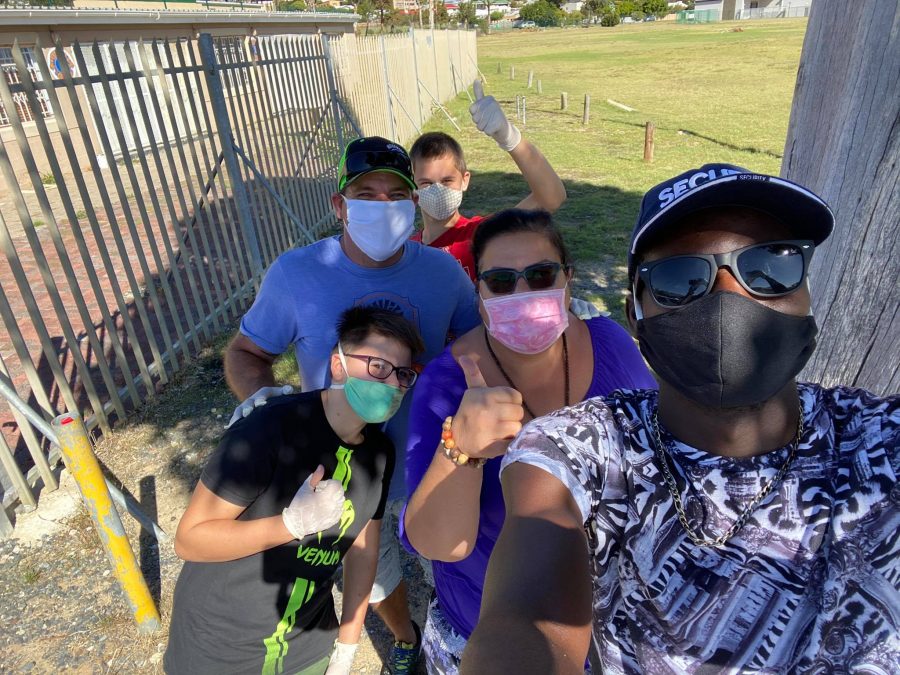 "We have local ladies who will sew cloth masks but we need help to get fabric."
As Inge says "everyone wants to help, but a lot of people just don't know how or where to turn to. We are always looking for more volunteers and definitely funds to buy the ingredients for the soup kitchen daily."
If you are overseas, you can use credit card details to donate via GoFundMe.
If you're in SA, here's local bank info: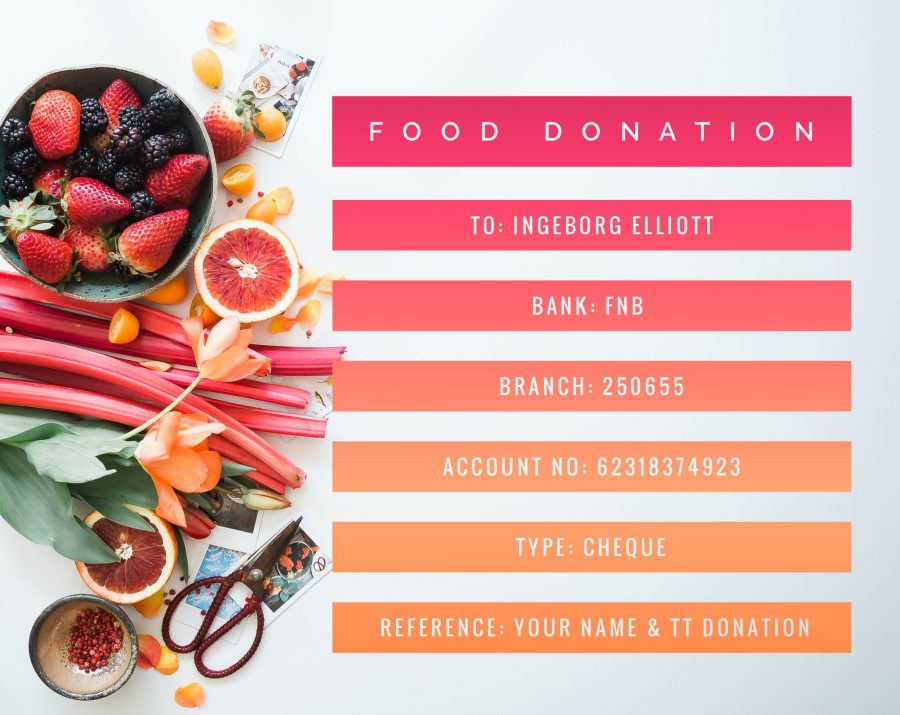 "These little kids are so grateful for the food as their school program where they usually get a meal a day, is closed as schools are closed. Here are pics of the kids learning to social distance by eating on the pavement 1m apart," says Inge.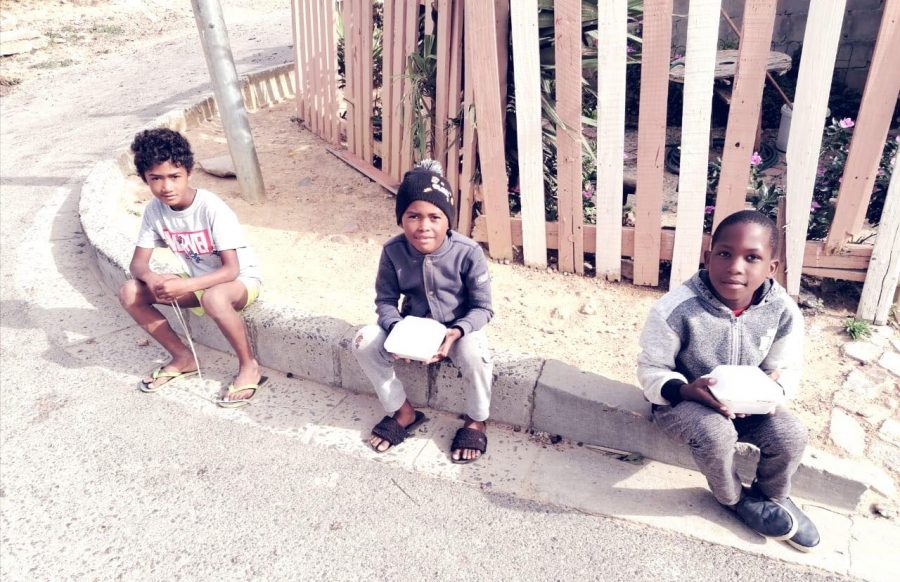 "We're asking you to help us feed these children, the elderly and disabled who cannot fend for themselves, in a country beset by corruption and legacy when it comes to getting the people what they need," says Inge.
"We are more than happy with our passionate team of volunteers to put in the time to source the food, deliver it, have it cooked, distribute it to the families but we can't do it alone.
"We need your help to make this work."
PLEASE DONATE VIA GoFundMe
Inge says: "Please know that ALL children and adults matter. The virus is colourblind and so are we. Our little girl who features is one of many of our rainbow nation in need. We don't discriminate."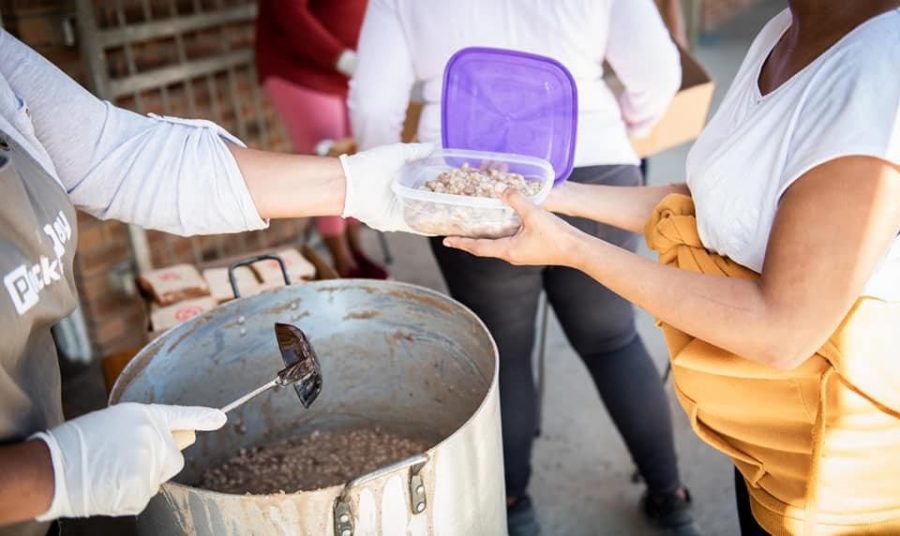 Follow the GB-Can group on Facebook here or on Instagram here