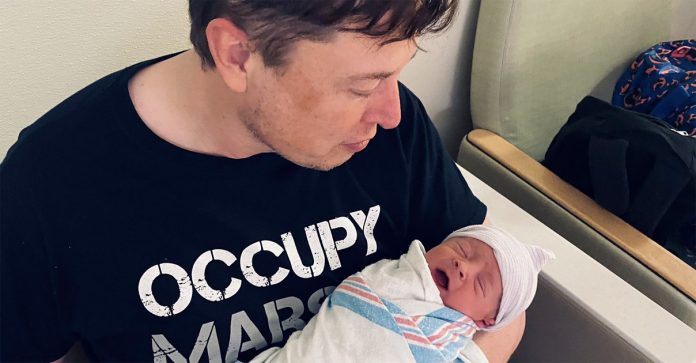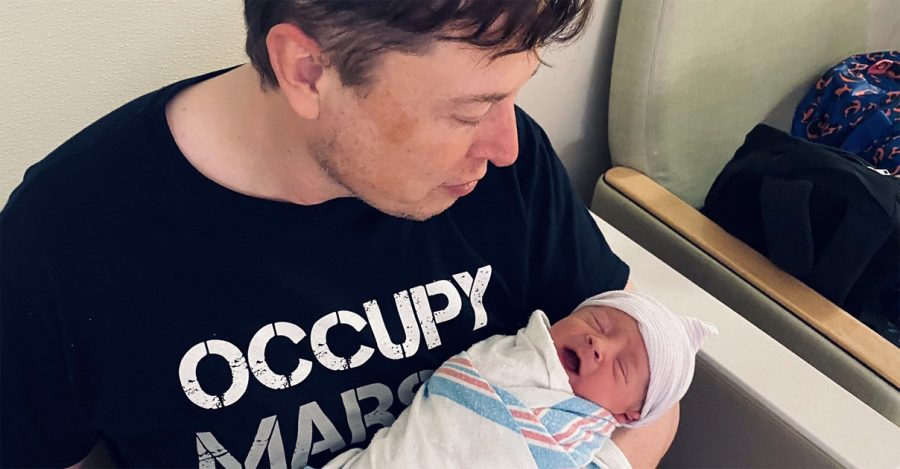 South African expat and Tesla CEO Elon Musk has announced the birth of his new baby son. Posting photos on Twitter on Tuesday, Musk said that the "baby and Mom" – Canadian singer Grimes – are "all good".
When asked what the baby's name is, the SpaceX CEO replied cryptically: "X Æ A-12 Musk." (We're not sure how to pronounce that!)
The tweet triggered memes and was the highest trending post on Twitter on Tuesday, with over 95,000 likes.
The billionaire businessman has five other children with former wife Justine Wilson. Their names are Griffin and Xavier (twins) and Damian, Saxon and Kai (triplets).
Grimes (32) had confirmed her pregnancy in January, revealing there had been complications during her first trimester and that she loved her boyfriend.
Grimes (real name Claire Elise Boucher) later tweeted this explanation for their baby's name:
•X, the unknown variable Crossed swords
•Æ, my elven spelling of Ai (love &/or Artificial intelligence)
•A-12 = precursor to SR-17 (our favorite aircraft). No weapons, no defenses, just speed. Great in battle, but non-violent White heart
+
(A=Archangel, my favorite song)
(Crossed swordsMouse metal rat)
We're still not sure how to pronounce it!
Musk (48) appeared to be having fun with fans, posting baby photos in response to questions.
At one point he posted a photo of his newborn son with a filter that appeared to tattoo words on his face. Musk joked: "Never too young for some ink haha." When a follower asked if he had a tattoo he said "nope".
Four hours ago, he tweeted that the baby was "happy, healthy & cute as a button :)"
Last night Musk was also embroiled in allegations that Johnny Depp's ex-wife, Amber Heard, was involved in an affair with him while she was still married to the Hollywood movie star. Depp made the allegation in a defamation suit against Heard in March last year. Both Heard and Musk denied it, but this week surveillance footage has emerged showing the couple embracing in a possibly incriminating manner.
Musk responded late Tuesday night: "This is false. JD's team put out "video evidence", but conveniently excluded the date stamp, as it was well after JD & AH had separated."
— Elon Musk (@elonmusk) May 5, 2020
— Elon Musk (@elonmusk) May 5, 2020