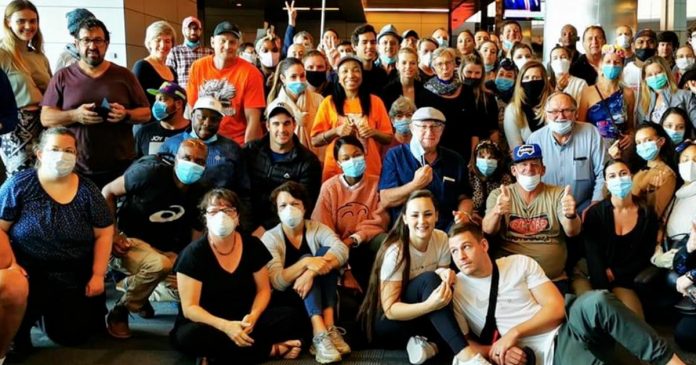 South Africans stuck in transit at Doha Airport in Qatar have just been given the great news that they will take off at midday today. The passengers – including Springbok and Lion hooker Malcolm Marx, and former SA rugby coach Allister Coetzee – have had a long night after their flight home was postponed because there were no quarantine facilities to accommodate them.
The group of about 200 South Africans were due to take off on Tuesday, but were then hauled off their aircraft and told to wait in the Doha departure hall until Thursday morning at 2.30am.
Despite their ordeal, one of the passengers – Francois Stevens – told SAPeople that spirits are high, that they have been treated with respect and that everyone has generally been apologetic.
"We have been stuck here since yesterday," Francois said in a WhatsApp to SAPeople this morning. "We were on the aeroplane late yesterday afternoon – but we never took off – we stood on the tarmac for almost two hours when we were informed that there was no permission granted for us to land in South Africa."
Francois said upon returning to Departures, they were provided with a meal and the South African Ambassador arrived at the airport at 1am and "kindly spoke to us, and encouraged us".
The Ambassador explained that at that moment there were no quarantine facilities available to accommodate all the passengers.
Francois said they were all "hanging in there" overnight. He and his family were lucky enough to have access to the lounge. Others used reclining chairs in the airport, but most stayed in their seats or slept on the ground. For people with babies and toddlers, it was a little uncomfortable!
But having the rugby players around seemed to inspire a 'Stronger Together' attitude. Malcolm Marx, along with about four other rugby players, is returning from Japan where he has been playing for a Top League team since the Rugby World Cup finished. Ex-Springbok coach Allister Coetzee is also one of the passengers, says Francois.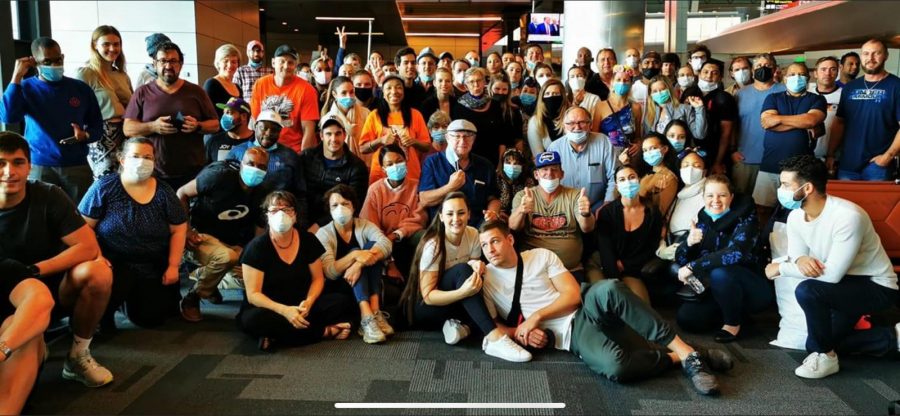 Like Marx, many of the South Africans waiting for the flight from Doha to Johannesburg had already been in transit for up to 24 hours, flying in from Canada, the Far East and other  far-flung countries.
Francois travelled with his wife and daughter from Kuwait where he has been a teacher for the past 12 years, one almost 2,000 South Africans living in Kuwait. His daughter had been visiting from SA in early March when she got stuck in the country because of Lockdown.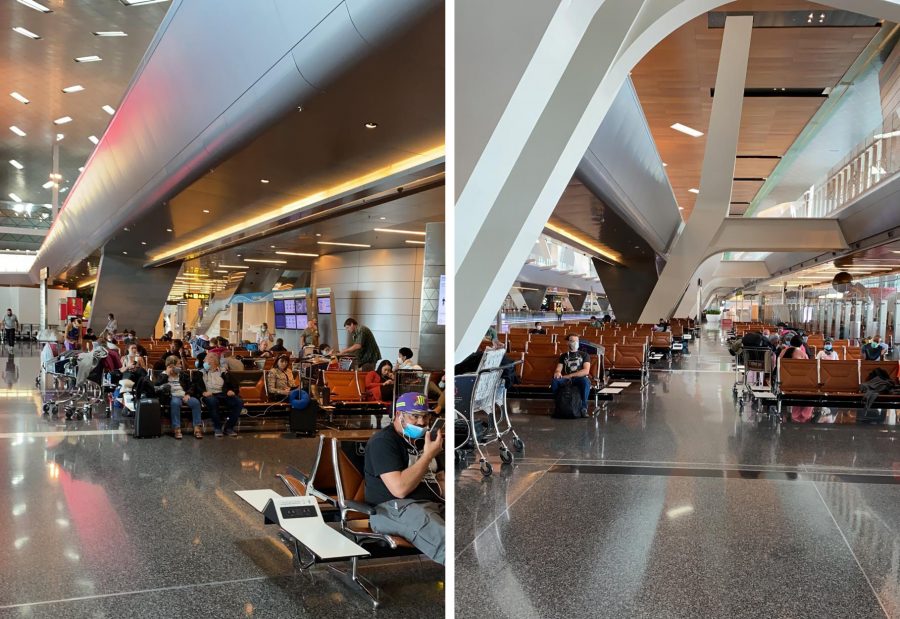 Interestingly, Francois also has two sons – "one works in China and was there when everything kicked off… so we were so concerned about him. Now everything's back to normal there, and he's the one concerned about us! Another son who works in Vietnam – same situation."
Francois says he and his wife are heading home to SA because this would be their summer holiday, and "we've been allowed to go home because the situation in Kuwait is such that the government is trying to get most expats out".
He says: "We have been engaging in e-learning at school and we are going to continue until the end of May at home."
Looking on the bright side of being trapped in transit, Francois said the Doha airport is modern with loads of facilities… although he jokes "unfortunately most things are closed and you can't even have a beer because it's Ramadan so nothing to numb the pain."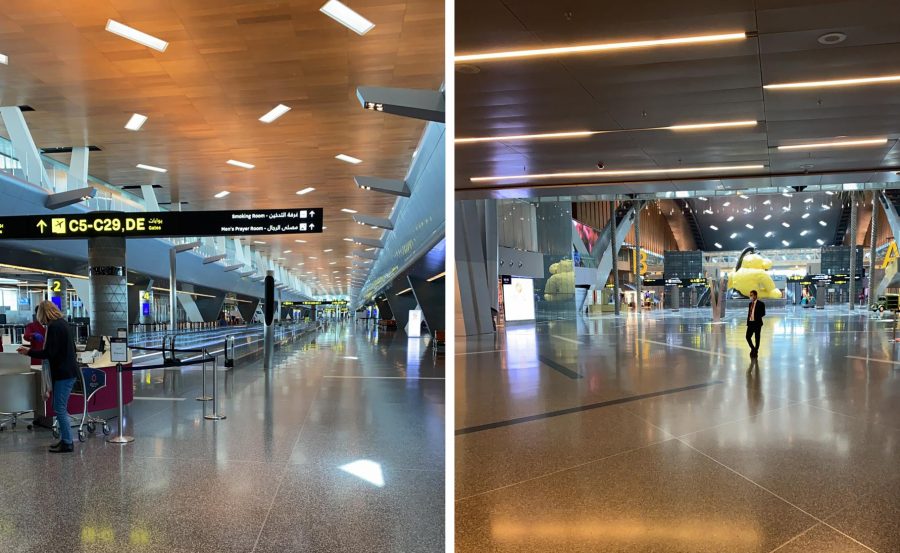 After hearing the good news that the flight has been brought forward to midday today (Wednesday), Francois said: "Spirits are generally high. People are positive. #StrongerTogether seems to be the motto."