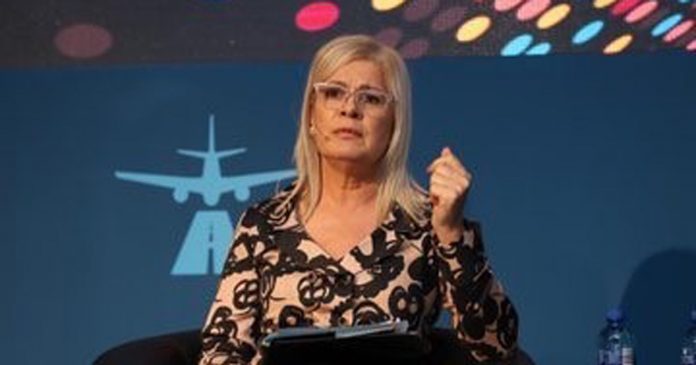 Locked in South Africans (#LISA) this morning (22 May) lodged papers at a Gauteng court requesting urgent court action against the South African government which is not letting all South Africans, who have jobs abroad, return to their overseas homes.
Representing approximately 3,500 South Africans currently stuck in SA, the Home Away from Home organisation is asking the court for an urgent intervention as many of these South Africans face losing their jobs if they do not get back to their overseas homes by the end of the month.
LISA supports South Africans constitutional rights
Under the banner of Home Away from Home, #LISA was formed to bring together, assist and support these South Africans whose constitutional rights to freely leave for work or to settle abroad, have been violated.
Those wanting to return already have the necessary documents and permission from their employers and the foreign embassies stating they may re-enter the countries abroad and take up their employment. However there is just one barrier: the SA government is not allowing them to leave SA.
Economic and emotional stress for South Africans stuck in SA
For many this is causing economic and emotional stress. In an online press conference this morning, several South Africans revealed the debts that are incurring whilst not being back in South Korea, Ireland, the USA, Japan, New Zealand or other countries where they had set up home – there are phone contracts, home rentals, motor insurance. Some have been split from their families. A mom is stuck in Cape Town, while her hubby and baby are in Bahrain. A single mom who took up her job as a critical NHS worker in February, is alone in the UK separated from her children who need to join her.
Others had packed up ready to leave and are now sleeping in spare rooms with their children on couches. Many from China, for instance, got stuck in SA when they had returned in January for the holidays. Due to covid-19 they were not able to return… until now. Except that SA won't let them go.
None of these are new cases
Beverley Schäfer, LISA Lead Coordinator, and Darren Bergman, who spearheads Home Away From Home, made it clear that none of those wanting to go overseas are 'new' cases. These are all South Africans who either have already been living overseas for a long time, or, in a few cases, were about to immigrate and already have all the documents in place, have sold their homes in SA and have new homes and new jobs waiting for them overseas.
But these jobs will not wait forever and the clock is ticking. Hence the court papers being submitted today.
Flying the flag for South Africa abroad
The South Africans who are desperate to leave, were just as desperate to convey just how much they love SA, how for many of them they are flying the flag for SA whilst abroad earning SA the reputation for being reliable hard workers.
And, they pointed out, many of them send money home. Agricultural workers in the USA for instance, were able to send money to their families on farms in SA during the country's worst drought on record.
Mishalee Brits, who needs to get back to her job, says: "We'll always love South Africa, but now Hong Kong is my home."
Filli Ngwenya from South Korea had visited SA because her Grandmother was sick, and then got stuck in lockdown. Her contract will finish in June if she doesn't get back by then, which will then mean her visa no longer valid.
Jadyn Wichmann is one of 200 South Africans trying to get back to New Zealand, but because of their South African passports, SA won't let them leave. Meanwhile back home in NZ she has expenses to pay – her car and rent. She needs to start earning again.
Aileen Swan's husband is an airline captain with a great new job in Japan. She and 350 others are trying to get to Asia. There are about 500 trying to get to China. Most of these are teachers. Some have pets or young children who've been left in other countries when they got stuck in SA.
They are imploring the SA government to stand up and let them go.
Agricultural workers must return to US by June or lose their jobs
According to Gideon Jacobs there are about 2,000 South Africans in the US group he co-ordinates. At least 1,500 of  those are agricultural farm workers.
As Mouton Annalien points out, these workers have been categorised as 'essential workers' by the US. They need to get back by June or lose their jobs. The season for planting is about to begin.
The South Africans in the press conference stressed that should they lose their jobs and have to stay in SA they will just become a further burden on a country where unemployment is already high. They don't want to do that. They want to leave the country and earn money overseas… much of which is sent home to SA.
SA Ministers 'understand plight' of South African citizens
Darren says he spoke yesterday to the Ministers of DIRCO and Home Affairs, and both "seem to understand the plight of our citizens". He reiterates that the burden of the state will be relieved if these citizens could leave, and points out there would be "more opportunities here if there were less people in this country".
Both ministers are trying to assist in getting legislation which is needed. Darren suggests Ministers should have more power to legislate matters during a State of Disaster.
No costs to SA government. Saffers will pay their own flight tickets
As far as costs go – Darren claims there will be no cost to the SA government to let these South Africans go. They will be paying for their tickets at their own cost. In fact some have already paid and lost up to five tickets… because planes get cancelled, or when they get to the airport they are not allowed to board, despite having the correct documentation. He says they would be willing to sign that they would pay their own costs for repatriation should they need it.
The problem is that South Africans are only allowed to leave SA under certain restricted conditions like being married to a foreign national, having dual citizenship or having permanent residence abroad, but for many – like seasonal workers – they don't fit into these categories.
Seafarer stress
Kristin Harmuth, who is a seafarer, has been in touch with Dirco for three weeks and keeps getting told they'll have answers within a day or two… but is still waiting. If she and all those she represents are not back by June they'll all lose their jobs. A protocol for these workers to safely fulfil their rotations has already been mandated and adopted by international organisations, to which South Africa belongs, yet while the rest of the world is following it, SA is not, says Kristin. She says hundreds of South Africans will lose their jobs.
Beverley – who is also Deputy Speaker Western Cape Provincial Parliament, International Relations – says the first phase had been hoping for an answer from the ministers yesterday, but as this didn't happen, the papers were lodged today asking the judges to urgently intervene, initiate formal mediation with the government and finally get the clarity South Africans need.
Ruwald Lindemann says about 700 South Africans from Europe are locked in SA, stuck with zero income. Ruwald says they are all "proud South Africans" living overseas for different reasons, some personal and some to further their careers.
Offshore workers in oil and gas industry
Offshore workers in the oil and gas industry are desperate for the government to implement controlled regulated travel. Juan van Tonder told SAPeople "some guys have been sitting at home for 3 months already, while the other guys have been on the rigs for more than 100 days, doing 12 hour shifts 7 days a week. We need to relieve them and in the same breath we need to earn a salary."
His colleague Stephen Geldenhuys has created a Facebook page to gather info for SA oil and gas contractors, and "emphasize to government that we should also be classified as an essential work force. We as contractors do not qualify for any government assistance whatsoever. However we are crucial for our economy by bringing foreign currency into south Africa. We all have families to support and by employing 1 oil and gas contractor he/she will be able to support their direct and other family members in need. This industry is all that most of us rely on and we rely on travel to make an income." (See details below.)
Government has been 'discriminatory'
Filli says the government has been "discriminatory" because while South Africans in SA were allowed to move at the start of the month across provincial borders to their jobs, South Africans who normally work overseas were not given the same privilege.
The 3,500 South Africans that #LISA represents are all people who have been living overseas and should be able to return at their own expense, says the group. They have existing rights in other countries, where some have lived for five to ten years. They're not looking to go on a holiday, but to return to a country that is welcoming them back and saying their borders are open to them.
Beverley says they hope to have feedback from the court application by Wednesday. "Time is not on our hands. Many will have no jobs…" she says.
If you are one of the South Africans stuck in SA who needs to get back to a job overseas, join Home Away from Home here to stay updated. 
Follow the South African Offshore Workers FB page here and sign their petition here.