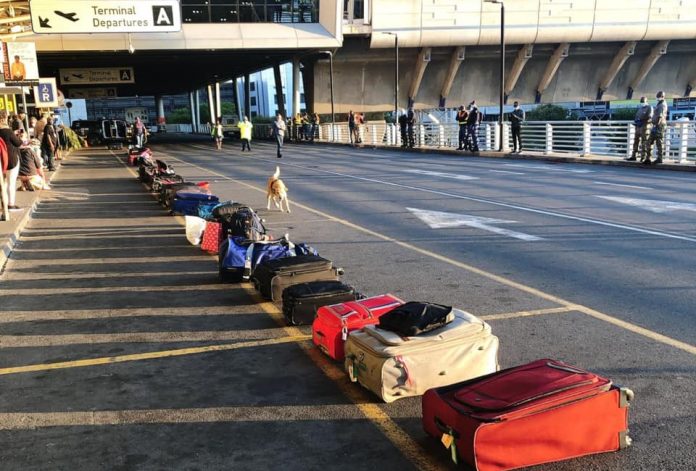 More than 1,000 South African citizens are still stranded in neighbouring countries – from Mozambique to Botswana – and unable to return home to SA.
There are at least 60 people stranded in Namibia; 300 in Zimbabwe; 500 in Mozambique; 200 in Eswatini; and 100 in Botswana, according to the DA (Democratic Alliance).
"We also believe there are in the region of 100 people in Angola. Included in the group is a family whose six-year old twins have been separated from them in Swaziland, and people in need of urgent medical attention in both Mozambique and Eswatini," says Madeleine Hickin – DA Member of Parliament.
She says the DA is calling for urgent answers on a resolution from DIRCO (Department of International Relations and Cooperation).
The Minister of Home Affairs, Aaron Motsoaledi, announced on Saturday that South Africans who work or study abroad have been given the green light to return to where they are studying or working, "yet South Africans on our borders are being denied entry into their home country", says Hickin.
"Why is DIRCO and foreign ministries in individual countries not providing feedback to anxious people who have been trying to come home for more than four weeks?"
So far the only reason given for the delay has been a "lack of quarantine facilities"… without any explanation as to whether this is "due to the inefficiencies of the DPWI (Department of Public Works and Infrastructure), or because the Department of Health has not approved quarantine sites in Northern KwaZulu-Natal – particularly for those returning from Mozambique."
Over 7,000 South Africans having been successfully repatriated to date, most of them from Europe, Asia, the USA and the UK.
"Very few have been brought home from Angola, Namibia, Botswana, Zimbabwe, Mozambique and Eswatini," says Hickin. "This despite some of the people needing urgent medical attention."
She says at least a month has passed since any "significant responses" have been received from either DIRCO, the Department of Health, the DPWI, or any foreign missions or embassies.
"The DA demands that answers be provided as a matter of urgency. All South Africans deserve to be back in their homes – irrespective of where they are stranded," says the DA.