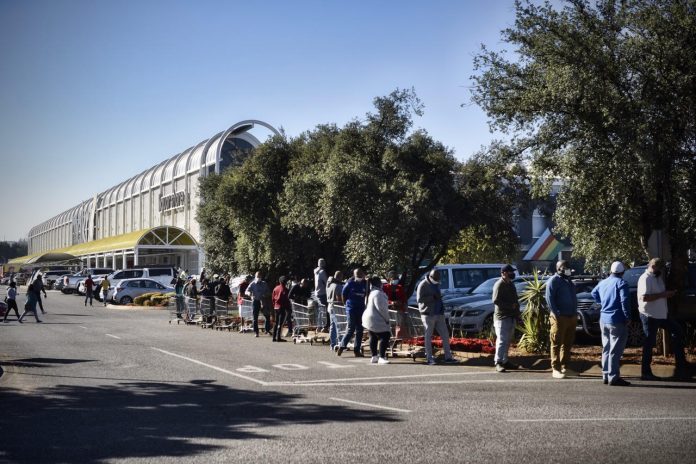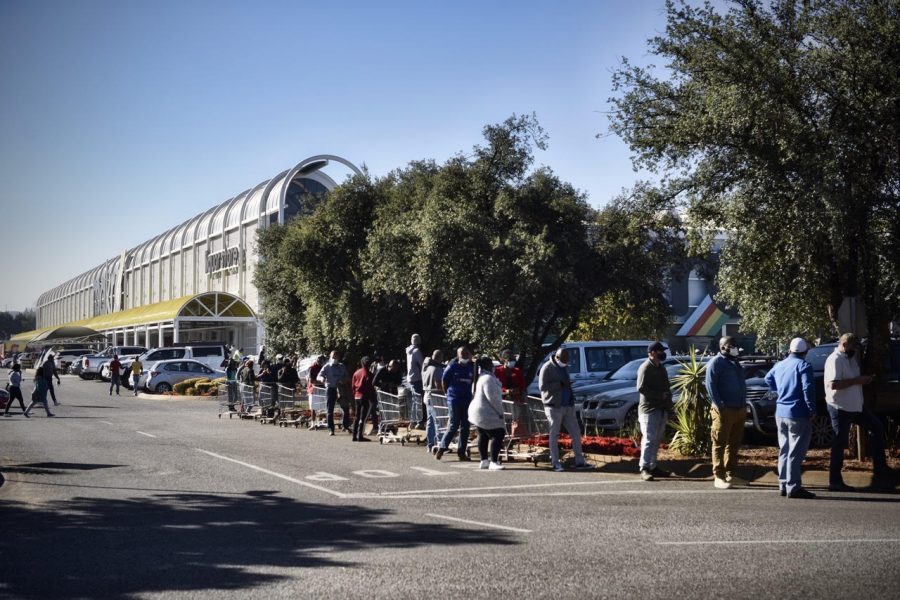 There were queues all over South Africa today, Monday 1 June, as residents lined up to purchase bottles of wine, beer and spirits after the nine-week ban on alcohol sales (due to Lockdown regulations). Tom Brown captured on film one of the longest queues in the country… at the liquor store at Macro in Cenurion. Watch the video here, with more photos below…
WATCH VIDEO: The long, long queue for a liquor store in South Africa
Photos of long queues for the liquor store at Macro, Centurion on Monday 1 June 2020: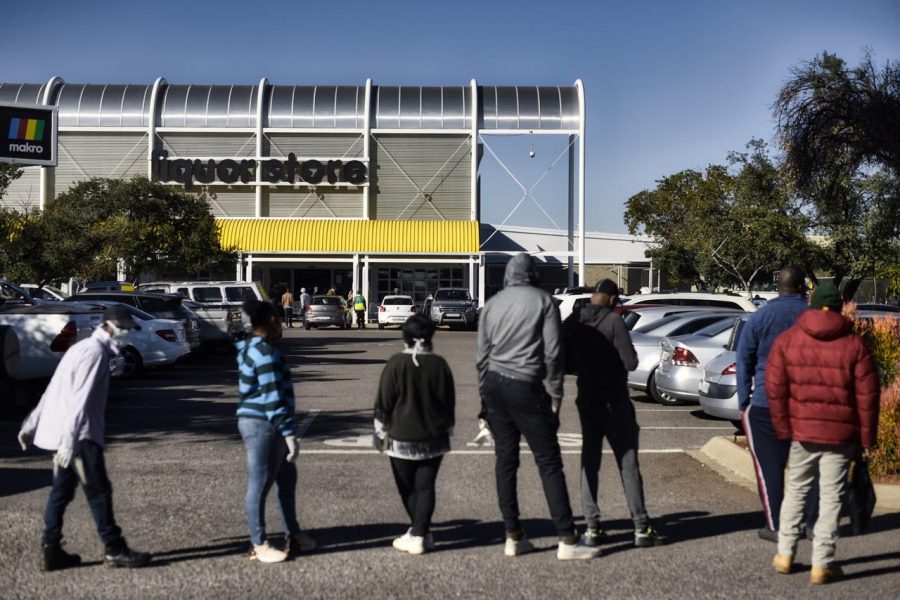 Long queues outside a liquor store in Centurion extend well into the parking lot, as the alcohol ban is lifted.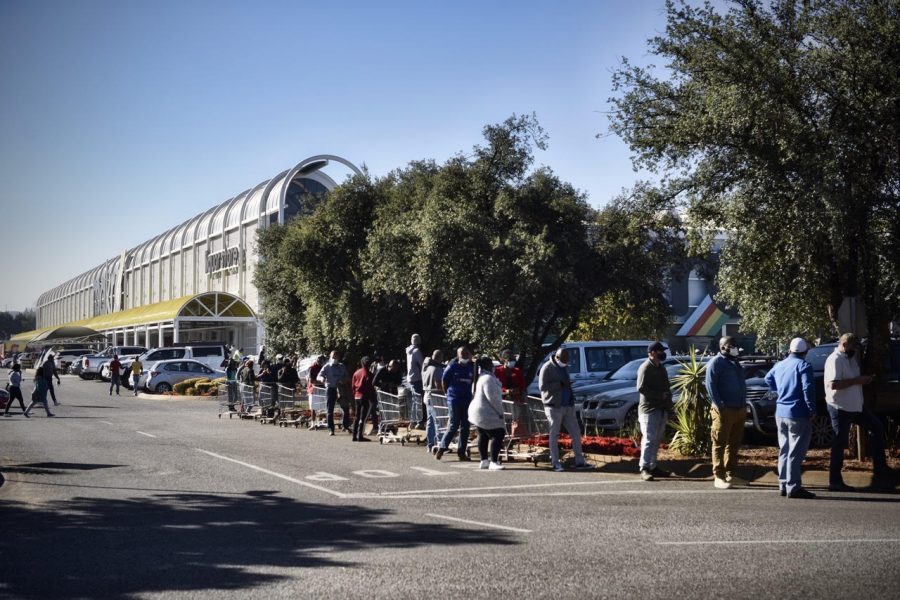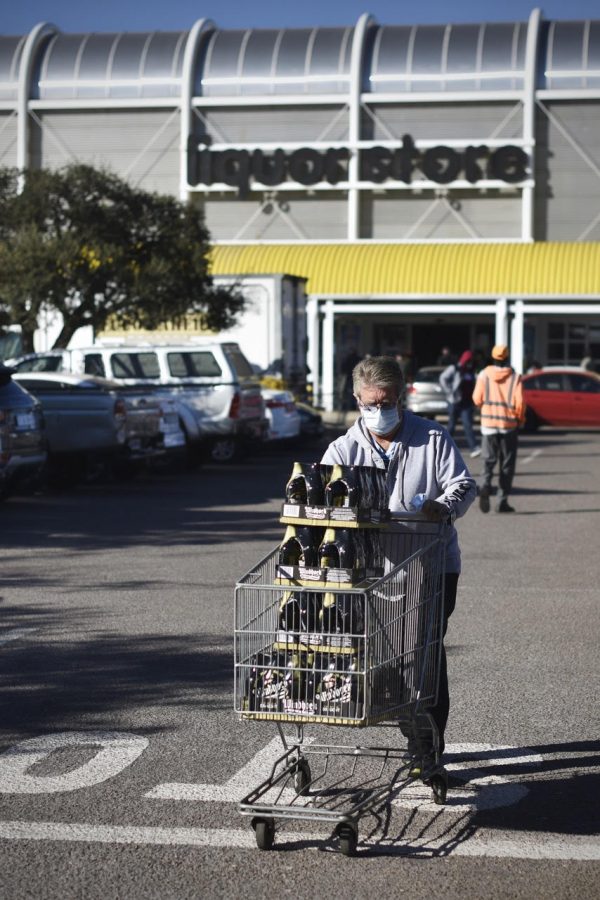 Some of the first store patrons reportedly began queuing at quarter to six in the morning. The store opened its doors at nine.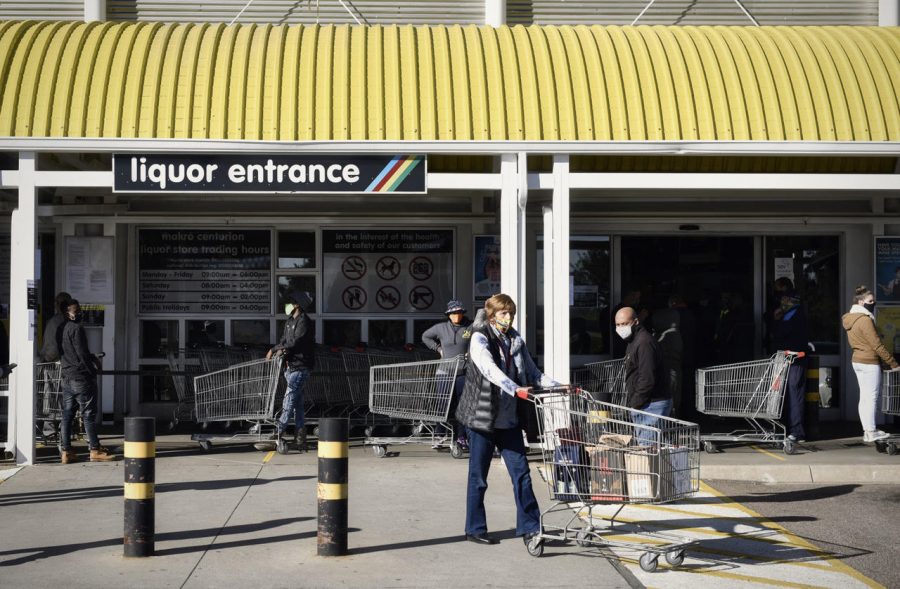 Bulk purchases of alcohol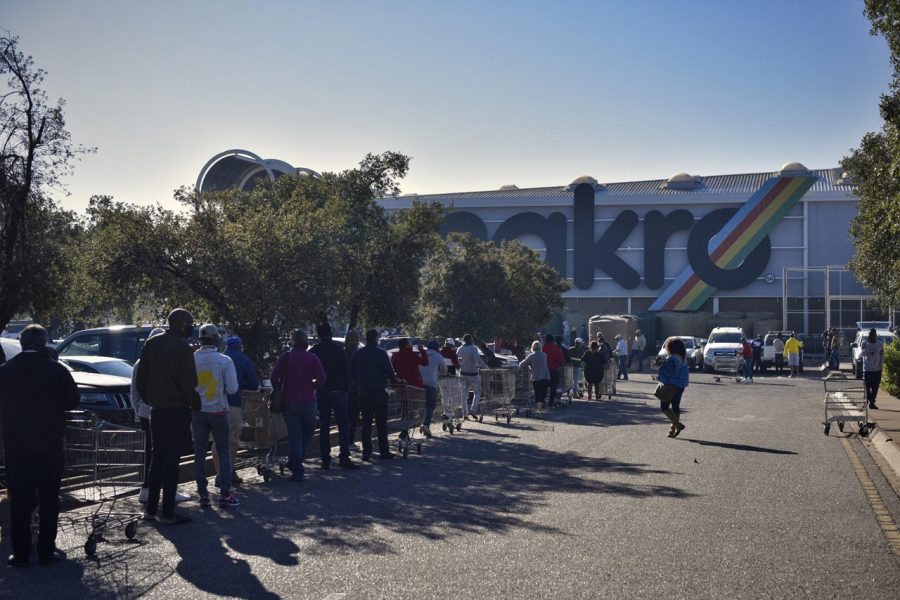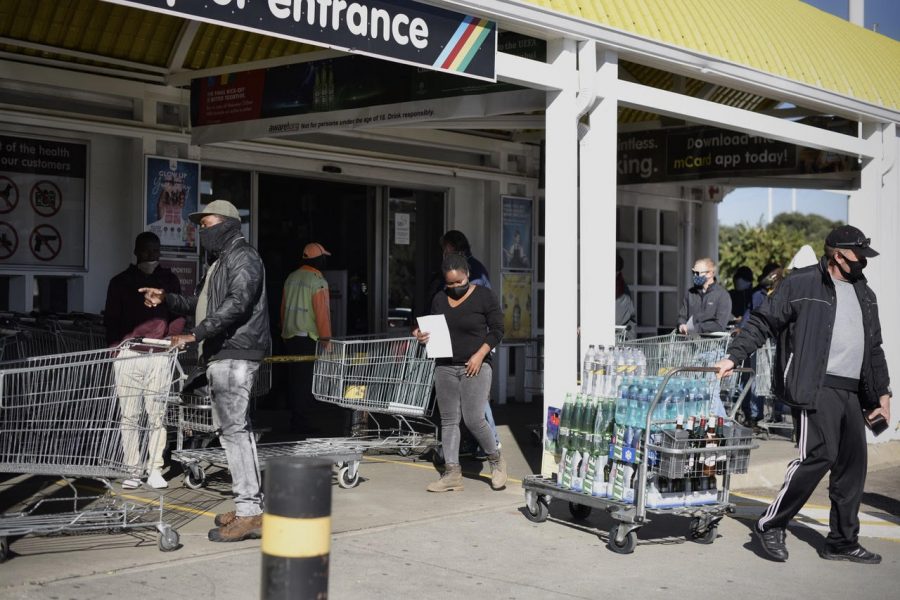 A store manager checks the temperature of those queuing for signs of Covid-19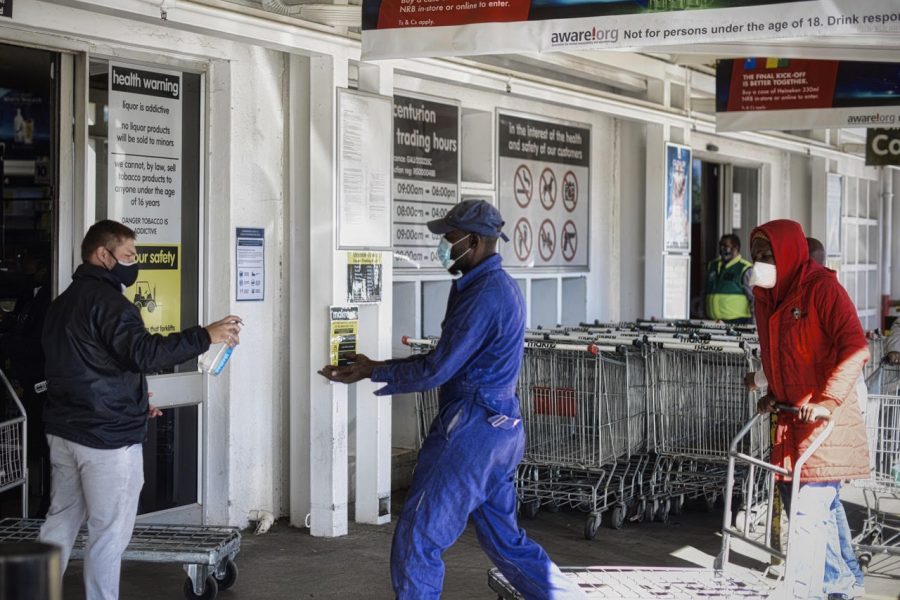 Eager to enter the store, an individual holds out his hands in anticipation.