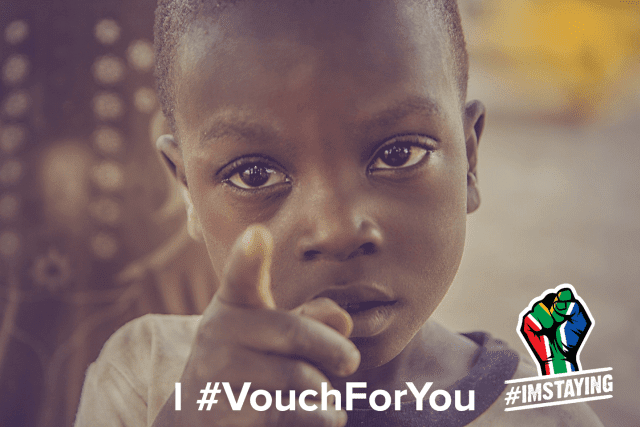 With lockdown leaving many families in South Africa destitute without the means to earn an income and provide for their families, South Africans all over the land have stepped up to find a way to create vegetable gardens, soup kitchens and other ways to help feed those who may otherwise starve.
And for those who can't help in person – they've generously donated. In the latest show of kindness, the followers of one Facebook group – registered non-profit organisation #ImStaying – have raised R1-million, according to Back-a-Buddy.
When the group's founder asked members who was in need of food, 20,000 people responded, seeking help for themselves and their family members.
Honouring social distancing guidelines, #ImStaying launched a campaign on donations based crowdfunding platform, BackaBuddy, on 21 April, to raise funds to purchase digital food vouchers to help feed as many South Africans as possible.
With support from 1,752 donors from South Africa and abroad, including donations from major corporate sponsors, nearly R1 million has been raised (R997,000).
So far this has helped feed over 24,000 people and counting, affected by the lockdown!
Several South African individuals have also created incredible initiatives to feed thousands per week. If you'd like to support any, here are just three who would be so grateful and all money goes directly to feeding those who need it: