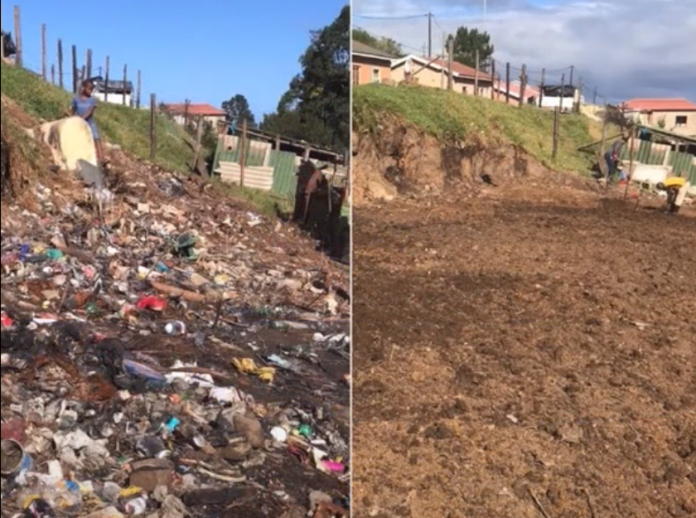 Joshua Buchalter, who normally works on cruise ships but came back home to Knysna during lockdown, wanted to use his time in South Africa helping out people in his community.
The result was joining others to turn a 300-square-meter garbage dump into a vegetable garden that will supply a soup kitchen that serves up to 100 children three times a week.
"I connected with a friend, Raphaël Ceillier, who had opened a NPO in 2017 called Sparking Minds," said Buchalter. "We started working together firstly focusing on providing food packages immediately to the kitchen, to assist with the current situation, but our main objective was to transform the land in front of the kitchen into a vegetable garden so that the soup kitchen could become more sustainable and more independent."
Just over three weeks later, the job was done, and a beautiful space created. Details for anyone who wants to help can be found at the end of Buchalter's video. And follow him to find out what his next project will be.
Watch video: