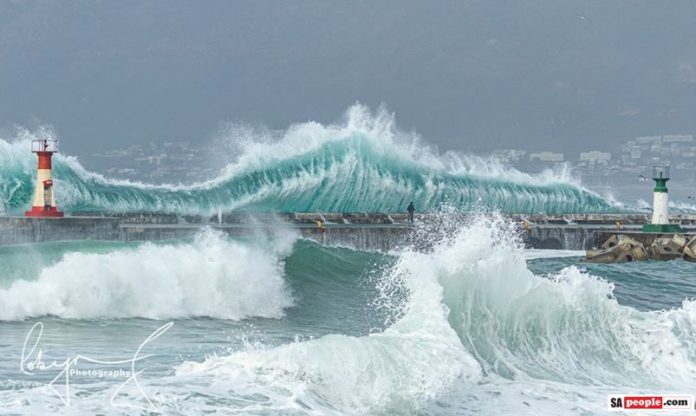 With the Cold Front that hit parts of South Africa this week, and the SA Weather Service warning of big swells… locals made their way to what has become a legendary spot for viewing big waves – Kalk Bay Harbour in the Western Cape. But one spectator got more than he bargained for, when mammoth waves washed him off the wall and into the rough ocean swirl. (Update: See video collage below.)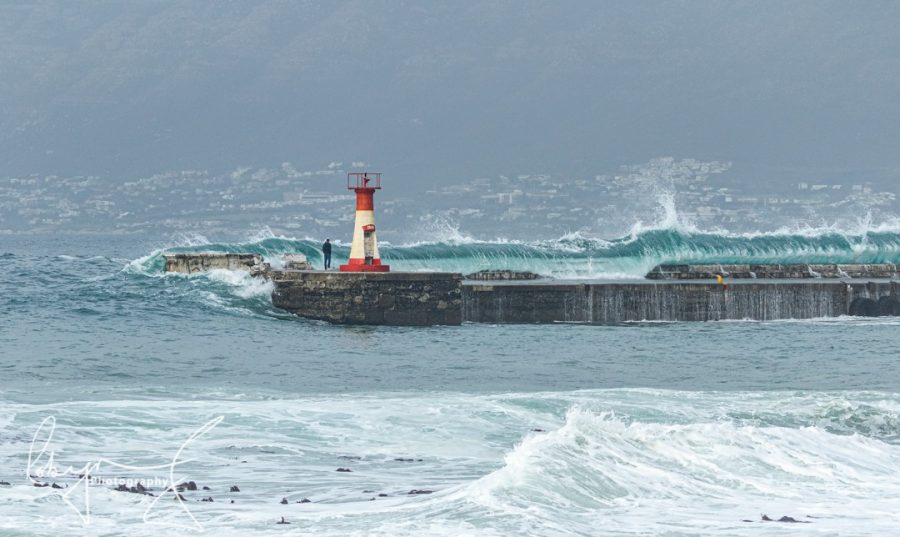 It could have ended badly… but fortunately the man was rescued.
Western Cape photographer Robyn Gwilt captured the epic scene in a sequence of photos (see below) as the waves rolled in and the man tried desperately to escape.
She says: "This is what happens when you see the swell, watch the surfers catching huge winter waves, and you think you can mosey to the end of the Wall… you get wet by the first wave, and then it's 'run for your life', but nature doesn't wait!"
Robyn joked that the guy deserves the "#DarwinAwardNominee". She reports that although "he got swept off", fortunately he could swim and "got hauled out with a rope!"
Robyn said she was watching and "hoping after the first wave that he'd hide by the lighthouse, but when he took off, it was game on! Glad he's ok…"
The man's mother Deborah says: "I shudder to think of other outcomes. He was so chilled I was surprised to see how big the waves were…"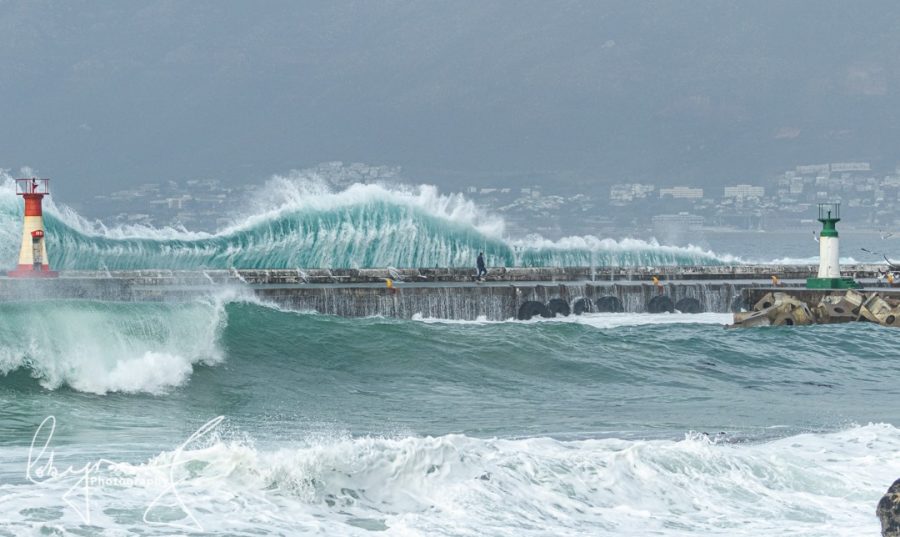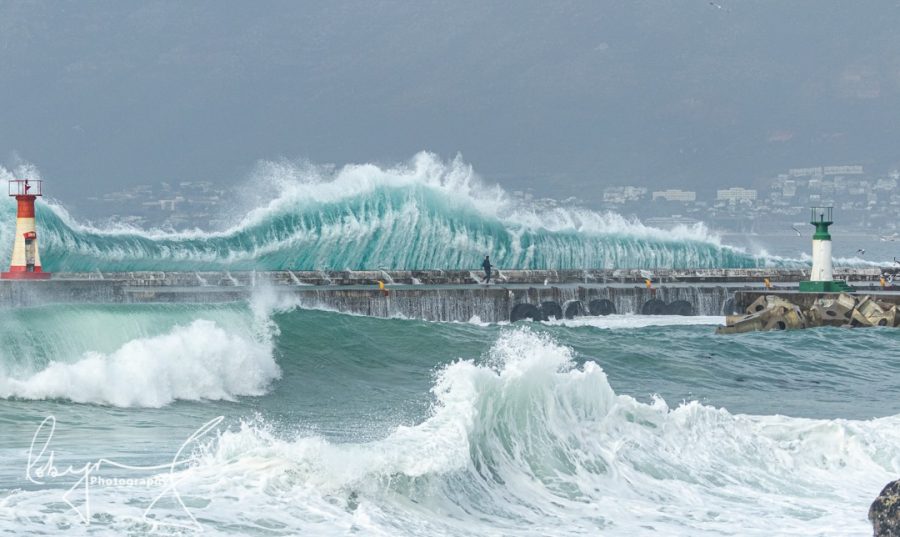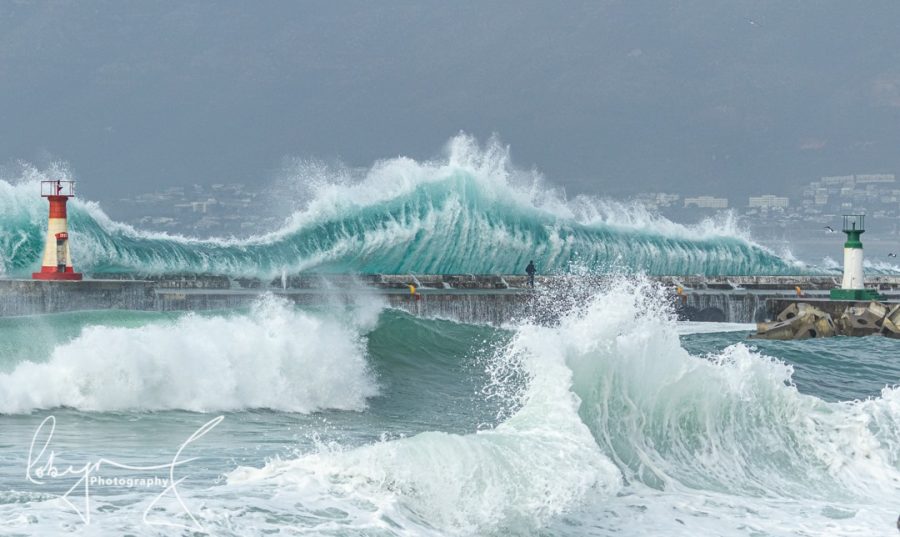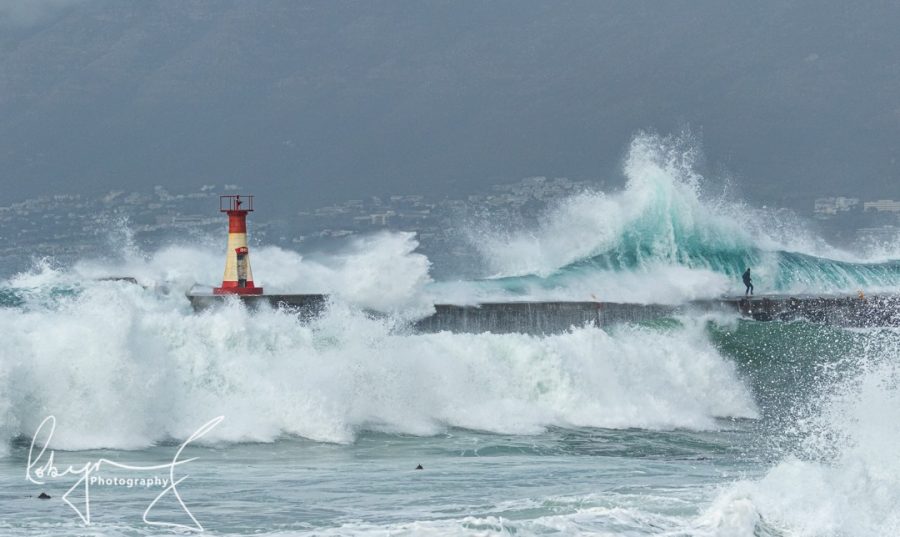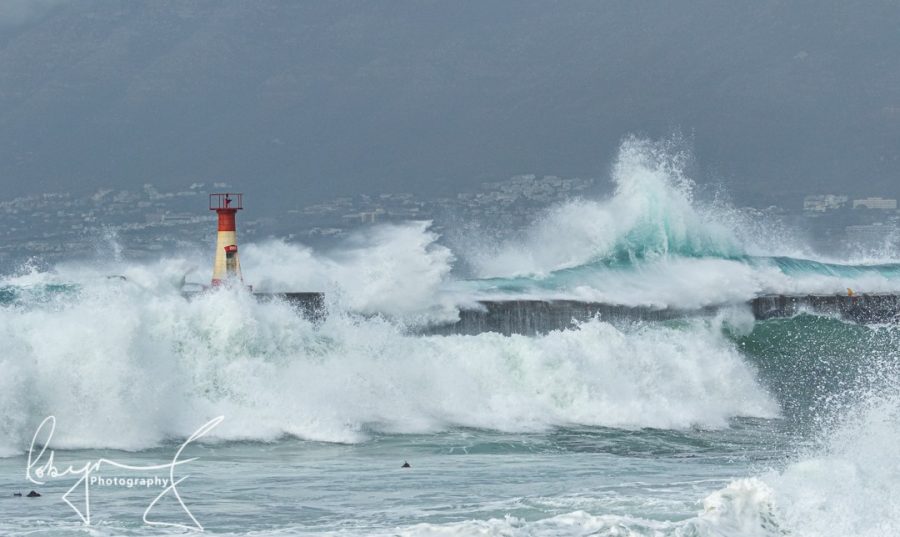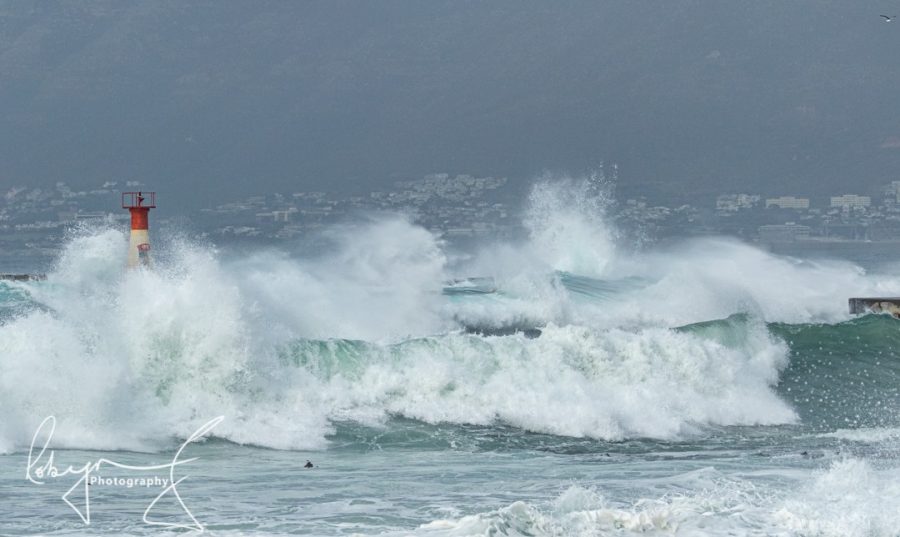 View the full sequence here (it's fantastic clicking through fast to see the intensity of the waves).
Deborah's son was not the only one who danced with danger. Nigel Riley captured this photo earlier in the day and captioned it: "Tempting fate on a Friday afternoon."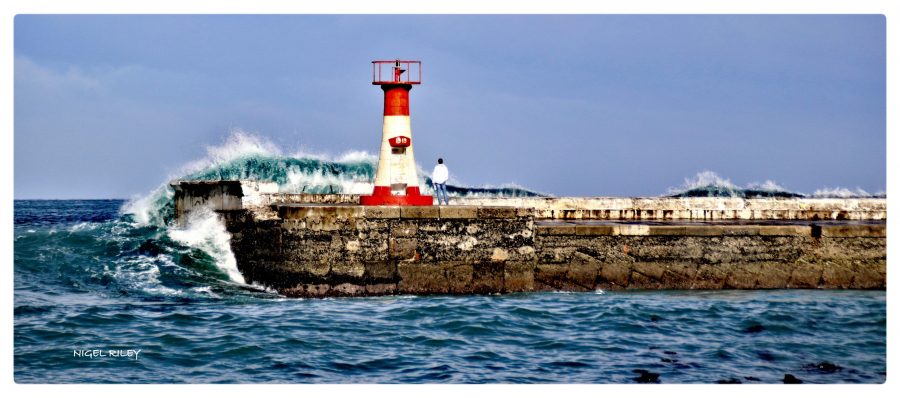 Not everyone who has got too close to these waves has been so lucky. SAPeople follower Patricia Willis says her grandad did not survive being washed off Kalk Bay Harbour Wall in the sixties. "As a child I remember it being in the newspapers," she says. "He was a keen fisherman & he used to bring us snoek."
These are normal winter swells for this time of the year in Cape Town.
WATCH VIDEO: Kalk Bay Man Over Harbour Wall 12 June 2020
Here's a video of the photos taken by Robyn, from where she was positioned just to the left of the Brass Bell, on the rail tracks.