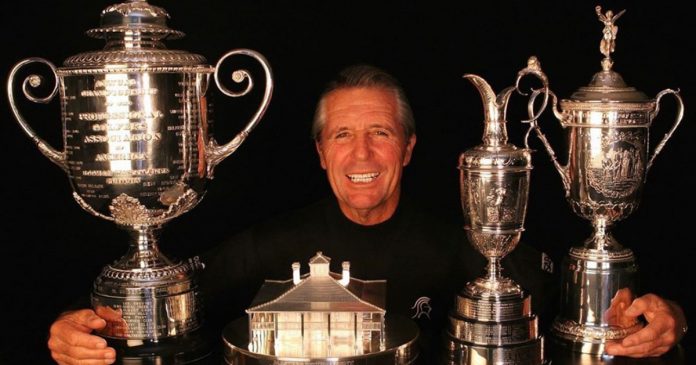 South African golfing legend Gary Player has won back the rights to his name and likeness in a settlement with a company headed up by his eldest son, Marc. The company – called the Gary Player Group – will also have to pay the 85-year-old golf champion $5-million.
The payment is reportedly for royalties due to Player from the Gary Player Group. Marc owns Black Knight International, a part of the group which exclusively represents Player in his commercial activities (endorsements, merchandise, golf course design, real estate development). 'Black Knight' is the nickname given to Gary Player.
Citing court documents filed in Florida, USA Today said last week that the settlement was reached in May, while the dispute was in arbitration.
Player's attorney told reporters there had been a "contractual dispute".
Player has made no mention of the case on his social media channels.
On Instagram he describes himself as "The Black Knight. Grand Slam Golfer. Philanthropist. Golf Course Designer. Fitness Fanatic." He is of course that, and so much more. His golf wins include four major championships, three British Opens, three Masters, two PGAs, the US Open Title, 24 PGA Tour titles altogether and 22 Senior Tour wins and the British Senior Open title.
Gary Player is also a family man, with six children, who has been married to his childhood sweetheart for 63 years!