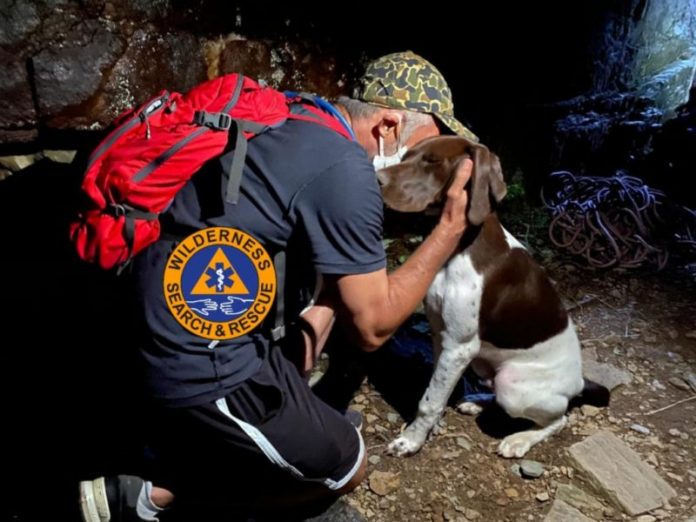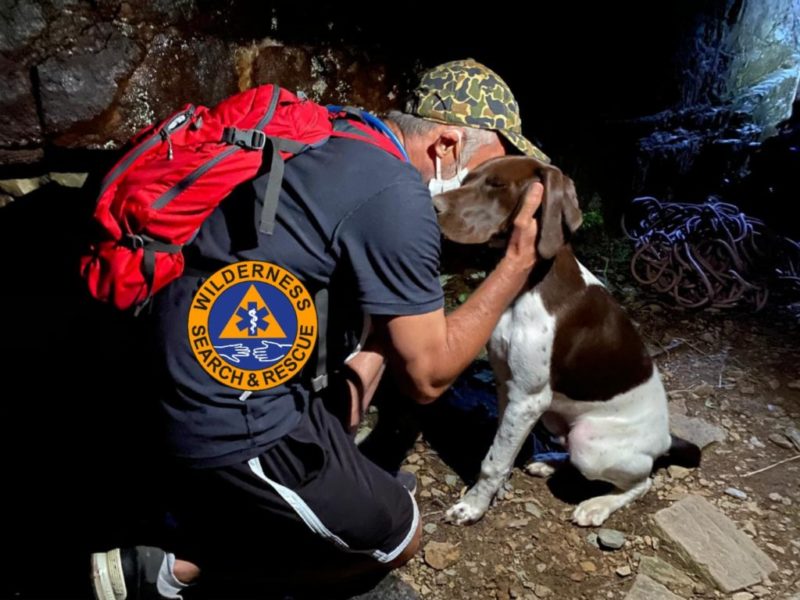 The successful rescue of a dog stranded on Table Mountain has gone viral in South Africa. During a time when the nation is yearning for good news, this beautiful story hit the spot.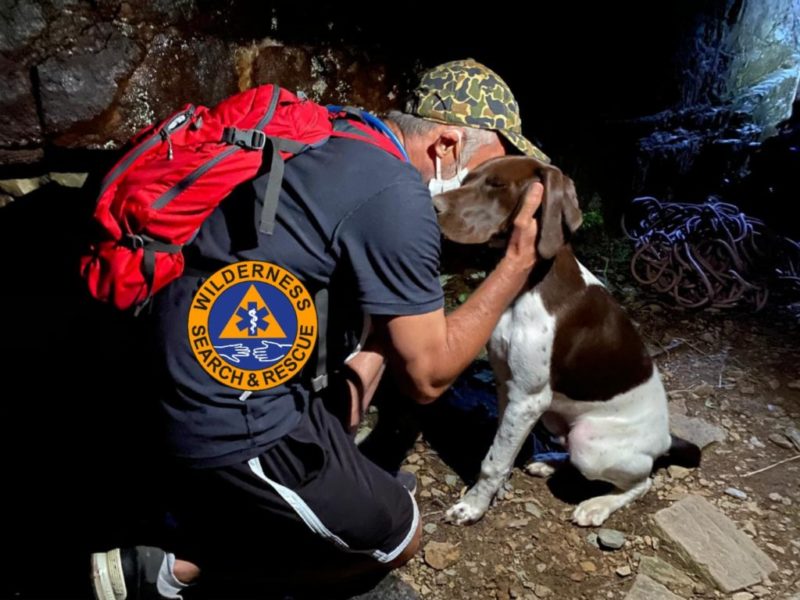 The incident took place on Tuesday afternoon, 16 June, when Wilderness Search And Rescue (WSAR) were activated just before 15h00 by a call from the dog's owner.
The owner reported that his beloved dog had fallen down the steep Slangolie Ravine while he was out hiking at the southern end of the Pipe Track.
"This ravine is in the northern section of the Table Mountain National Park overlooking the suburb of Bakoven," WSAR said in a post on their website.
Rescuers – who were diverted from an earlier rescue response at Devil's Peak – made their way towards the location.
On arriving, they discovered the six-month-old dog was quite low down in the incredibly overgrown ravine… and would require a team of Rescue Climbers to retrieve him.
To aid the operation, rope and pulley systems were attached to the rock above the Pipe Track, and hauling equipment was anchored to old disused water pipes and other metal structures, said WSAR.
And it worked!!!
"Just after nightfall, the dog was safely returned to his owner at the Pipe Track.  From here all rescuers and members of the public were walked off the mountain via a nearby jeep track," said WSAR, adding a thank you to the Society for the Prevention of Cruelty to Animals (SPCA) for "their response and efforts during this callout".
WSAR also commended the members of the public who came to the assistance of the dog's owner.
WSAR urges the public and tourists to please have your dogs on a leash when walking above steep ground.
Call 021 937 0300 or 112 for any wilderness or mountain rescue response.
PLEASE NOTE: WSAR is a volunteer-based organisation which supports the Emergency Medical Services of the Western Cape Department of Health.
Please click here if you would like to donate to the WSAR Trust. Thank you.
Source: WSAR