A school staff taxi, transporting teachers to work at Masijabule High School near Wartburg, in KwaZulu-Natal, South Africa, was the target of a fatal attack earlier today.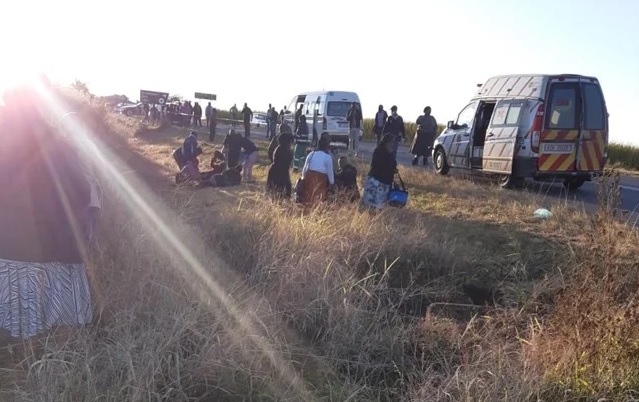 According to Elijah Mhlanga, Spokesperson for the Department of Basic Education, the 35-year-old driver of the taxi was killed while three teachers (aged 40 to 53) were critically injured. He said the shooting took place at Bruyns Hill in Wartburg, and that another seven staff members travelling in the same vehicle were left in a severe state of shock.
KZN Education MEC Kwazi Mshengu visited the scene where he said: "What is clear is that this is a taxi-related incident, because the intention is clear – even from the police – that it was to get the driver (who) unfortunately succumbed to the gun wounds."
He condemned the shootings, and said the three injured teachers had been taken to hospital, and that the other passengers would be receiving counselling.
Mshengu said this incident would make it difficult for other teachers to use the same mode of transport, when these innocent teachers came under fire because of ongoing taxi violence in the region.
The Democratic Alliance (DA) said they were "deeply disturbed" by the attack and called on the South African Police Service (SAPS) to "act swiftly so that the perpetrator or perpetrators are apprehended and so that the law can take its course. A strong message must be sent out that crime against innocent citizens will not be tolerated."
Anybody with any information is urged to please contact the police.
MEC NTULI AND MEC MSHENGU CONDEMN THE ATTACK OF A TAXI TRANSPORTING TEACHERS IN WARTBURG pic.twitter.com/PrwF8lKaob

— KZN Education (@DBE_KZN) June 23, 2020